"The deal is on hold" Elon musk reveals shocking information about his Twitter deal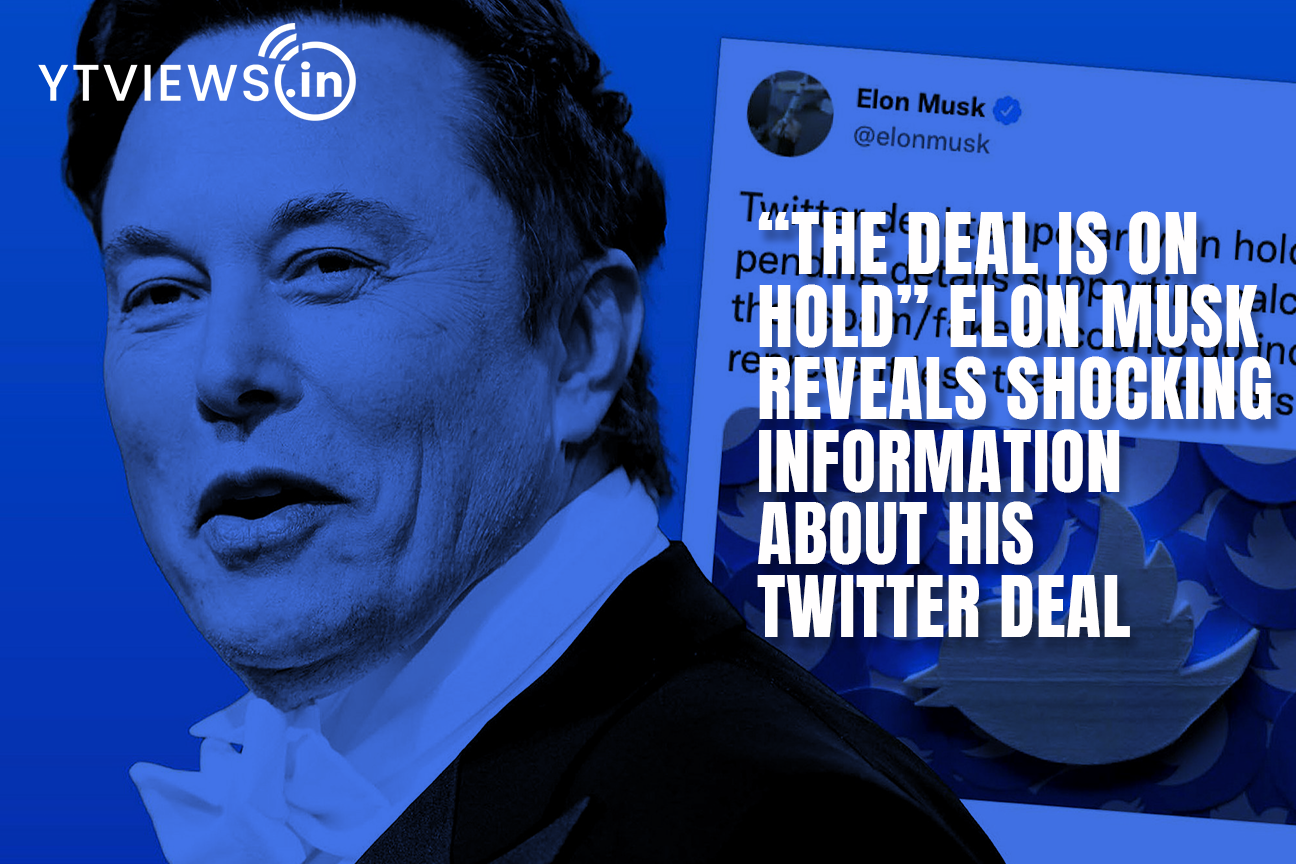 Last month, Tesla CEO Elon Musk declared his intention to purchase Twitter for $44 billion, and he previously stated that one of his top priorities would be to eliminate "spambots" from the platform. Due to reservations over the purchase, the company's market value had fallen to $9 billion below the offer price even before Friday's statement. If the sale goes through, Musk, who is likely to serve as Twitter's interim CEO, will be required to pay a $1 billion breakup fee. Musk is valued at over $220 billion dollars.
The deal is on hold
Elon Musk put his Twitter agreement on hold until he learns more about how many bogus accounts there are on the social media platform, he said on Friday. Musk said that he was "still committed to the acquisition" in a follow-up tweet about two hours later.
Following the initial revelation, Twitter's stock dropped 18 per cent in premarket trade but recovered some of its losses after the second tweet. By 11:28 a.m. ET, the stock had fallen about 8%. A CNBC request for comment was not immediately returned by a spokesman for the social media giant.
Twitter deal temporarily on hold pending details supporting calculation that spam/fake accounts do indeed represent less than 5% of usershttps://t.co/Y2t0QMuuyn

— Elon Musk (@elonmusk) May 13, 2022
"Permanent bans should be extremely rare and really reserved for accounts that are bots, or scam, spam accounts … I do think it was not correct to ban Donald Trump," Musk said at FT Live's Future of the Car conference. "I think that was a mistake, because it alienated a large part of the country and did not ultimately result in Donald Trump not having a voice."
Musk, who is the world's richest man on paper, now seeks confirmation from the corporation before proceeding with the acquisition, which is being partially funded by Oracle co-founder Larry Ellison and venture capital firm Andreessen Horowitz.