Ytviews now offers Quora campaigns and you will be left in shock by the pricing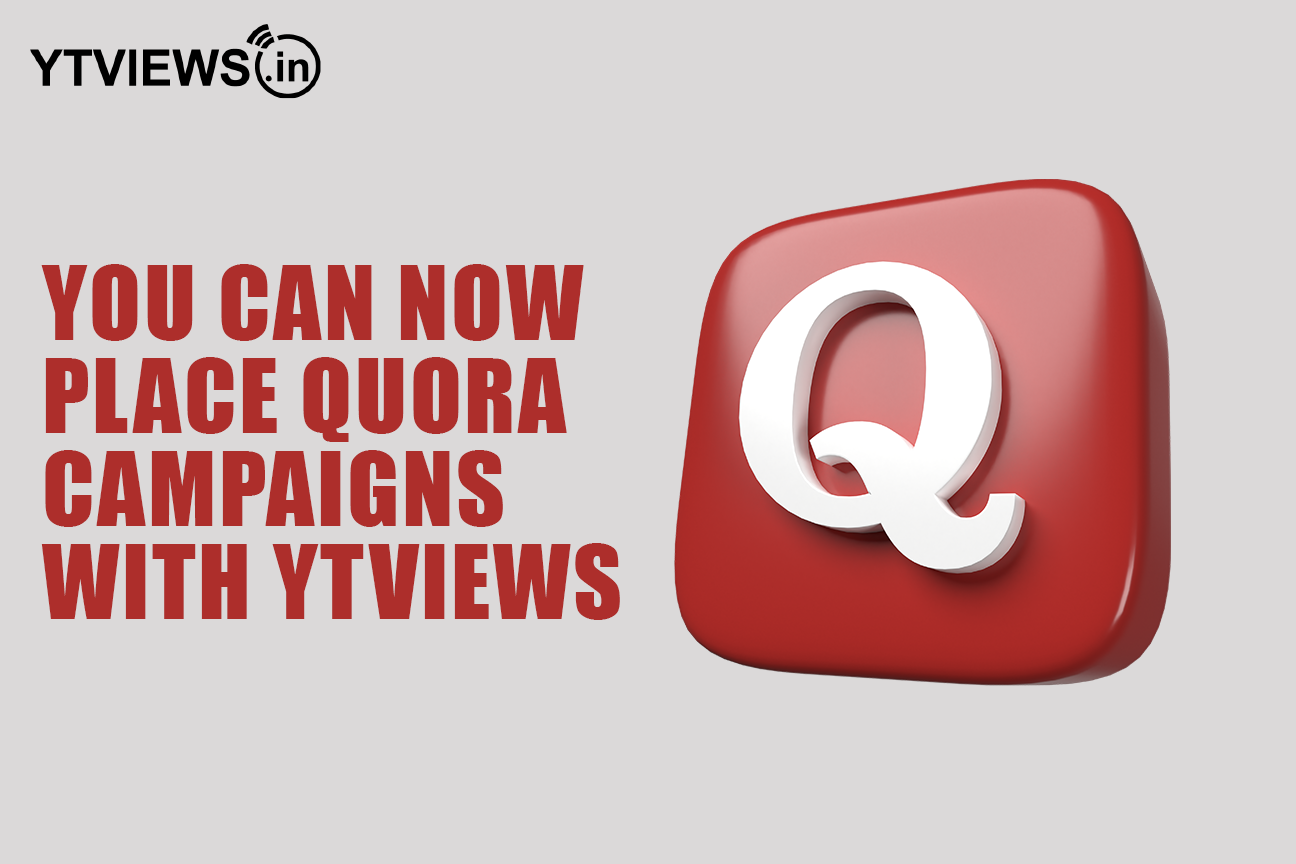 Even though we all know what Quora is, but still I will take a few seconds to explain it to the species from interstellar space. So, Quora is an online question and answer platform where users can ask and answer questions in various categories. It also allows users to follow topics, ask questions, and connect with experts in the field. Quora is a great resource for gaining knowledge on various topics and connecting with people with expertise on a specific subject.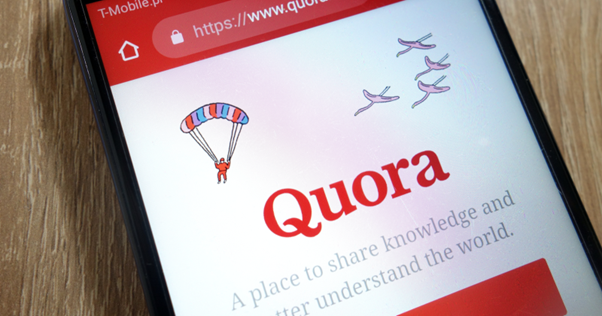 Quora's methodology is unique compared to other social media platforms, making it extremely difficult to gain popularity there. In this platform, there are only two ways to gain recognition. The first step is to remain active for years and wait for the algorithm to find you based on your number of likes, followers, shares, or upvotes. Or, you have the choice to start with numbers that are essential for the algorithm to recognise you. Yes, I'm referring to Ytviews, your top ally for any kind of social media campaign.
What do we have to offer?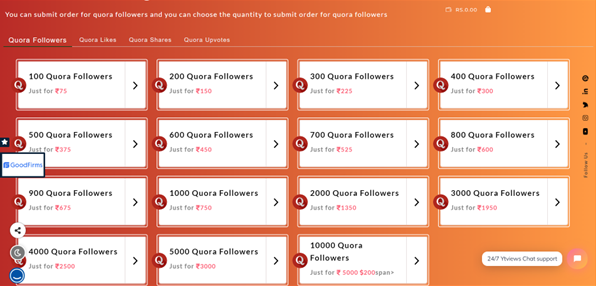 We have a bunch of plans ranging from a mere 15 bucks to a whopping 15,000 bucks. Keeping in mind that the needs of numbers may arrive at any time during your campaign, we have many different plans for you.
Ytviews offer a wide range of plans across four different Quora's metrics: followers, likes, shares and upvotes. Here's the range of plans:
Quora followers: 100 followers for INR 75 to 10000 followers for INR 5000
Quora Likes: 50 likes for INR 40 to 5000 likes for INR 3000
Quora Shares: 10 shares for INR 15 to 500 shares for INR 500
Quora Upvotes: 5 upvotes for INR 30 to 5000 upvotes for INR 15,000
How to place an order?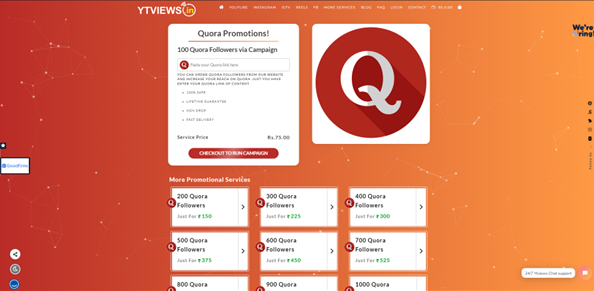 Placing an order with Ytviews is as easy as switching on your desktop. Just a few clicks is all it takes!
Scroll down and browse through the various plans we have an offer.
Click on the plan that is in your interest.
Paste the link it is asking for and complete the payment.
That's it
Our team will start working on your campaign once the payment is confirmed. We will also contact you through WhatsApp or the number you have provided to keep you updated.
So, what are you waiting for? Go ahead and try it by yourself. Feel free to browse the website, as we have tons of different plans to offer across different platforms.