Tricks to get more views and followers on Snapchat
Snapchat remains one of the most popular social media platforms today, particularly for younger users with 293 million daily active users worldwide and these users create 3.9 billion snaps everyday! Views on Snapchat can be very valuable. This is almost exclusively lead by the youth so you understand why you need to cultivate and reach your audience here, right? Whether you're a Snapchat beginner, or an experienced digital marketer looking for advanced tips, this guide will let you know how to get more views and followers on Snapchat.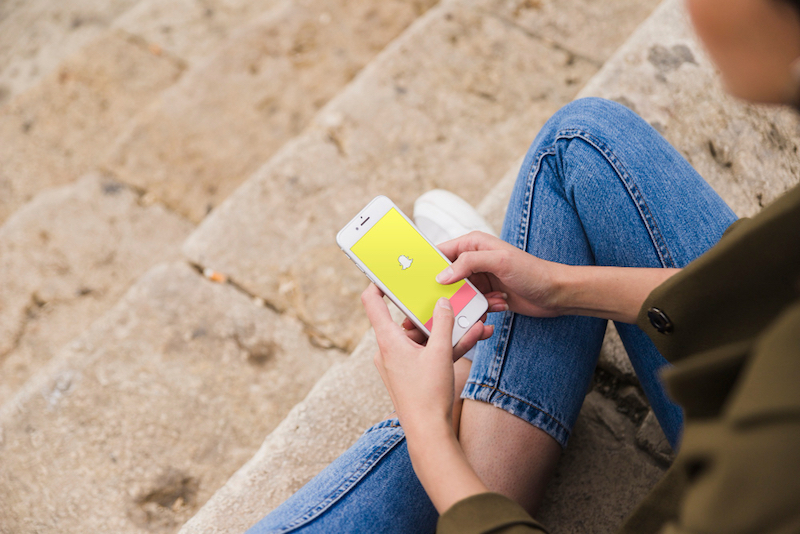 Share Your Snapchat ID on Other Social Media Platforms 
To gain more followers, you have to let people know that you're on Snapchat for them to add/subscribe you. Share your Snapchat code frequently on your Facebook, Twitter, Instagram, and wherever else you have a following. Also remember that Snapchat's format almost requires you to make unique content for it, which you may not be sharing elsewhere.  People don't want to keep seeing the same content on all your social media platforms. To promote your Snapchat, send your other social media followers teasers about exclusive content or offers that are only available through your Snapchat profile.
Add your existing contacts 
One of the cleverest steps in this process is to approach the list of people who already know you. They are the family, friends, and relatives on your phone's contact list that will follow back easily and the chances to increase Snapchat followers get doubled. In addition, they bring you a greater audience by bringing your profile into spotlight, each time they tag you in a snap or story. Furthermore, these people have their own list of contacts. So when your name appears with a list of mutual friends below, this assures trust for the other users increasing the chances of them following you.
Make your profile riveting 
Snapchat is a very different platform on its own. You have to be striking in order to gain a greater audience. You can make your snaps and stories interesting by adding— filters, music, captions, polls and quizzes, etc. Use the new features that Snapchat provides and be creative.
Offer variety
Snapchat thrives on variety. If you share similar snaps time and again, then your audience will tune out in the blink of an eye. You need to offer variety while achieving a relatively consistent look, which can be a challenge and honestly, pretty confusing. To simplify it, you can add in funny, meaningful, motivational, or surprising quips. The more variation you offer, the more attention you get. You need to have fun with it to get the most out of  it.