4 Way How 5G Internet Will Transform World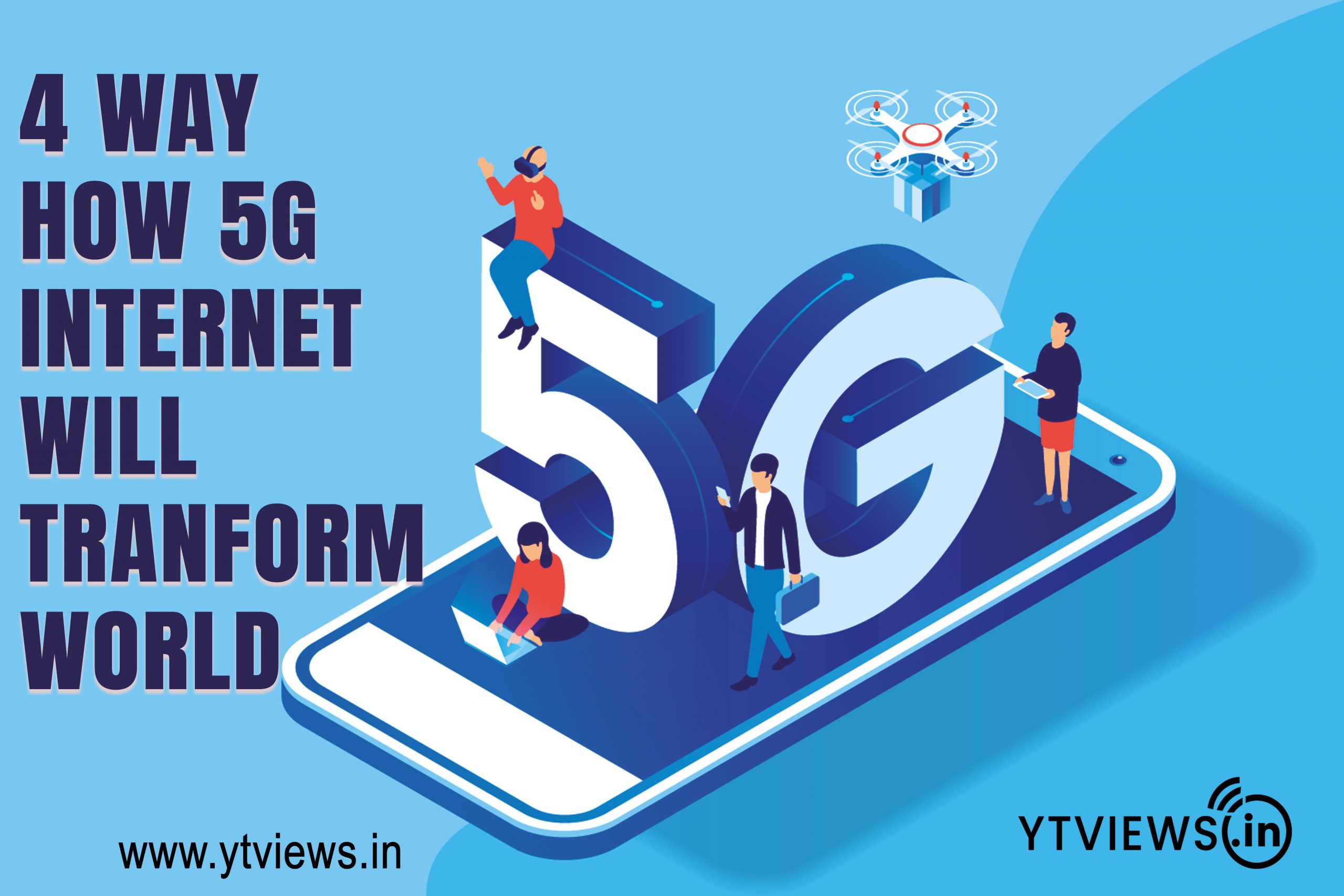 Prime Minister Narendra Modi recently launched a 5G testbed project, a DoT-funded multi-institutional initiative to improve India's 5G research and startup ecosystem. The testbed aims to build all components of a basic 5G system from the ground up in a production-grade standards-compliant way and then make these components available to Indian researchers and companies for use in R&D initiatives.
Telecom minister Ashwini Vaishnaw recently stated that 5G spectrum price concerns had been overcome. Therefore, the auction will most likely take place in June. Following the auction's successful conclusion, telecom service providers, including Airtel and Jio, are expected to launch 5G services in August-September.

5G Internet & Metaverse
There are several 5G uses for new-age technology firms. The ultra-low latency of 5G networks brings up many possibilities, notably in augmented reality (AR). Metaverse will benefit from 5G networks as well. The synergy between 5G and Metaverse is intended to help both technologies expand and scale. It will also be crucial in enabling edge computing, interaction with Web 3.0, and storage, creating the groundwork for an integrated metaverse experience.
"5G will pave the road for enhanced virtual collaboration options." It will enable systems to analyze more significant amounts of data in real-time and with enhanced mobility, delivering a high-quality 3D experience," Flam co-founder Shourya Agarwal stated.
5G Internet & Drones
Another industry within the startup ecosystem where 5G will significantly influence is the drone business. "We've already made inroads… We have already developed and registered a 5G drone with the DGCA. "It's called the Evolve 5G," said Karan Kamdar, CEO of 1 Martian Way Industries, a major industrial drone maker.
Several trials are now underway, he added, adding, "From first-hand experience, I can say that is a very different ball game scenario." As you may know, 5G is around 100 times faster than 4G. And drone uses increase rapidly here." According to Kamdar, the latency elements of 5G would be significantly reduced. "We're receiving speeds ranging between 500 Mbps and 1 Gbps."
He claims that 5G will enable drone surveillance, inspection, and live monitoring. The delay with 4G networks is more significant than 30 to 40 seconds for video specifics. When the latency of 5G is reduced to one or two seconds, it becomes instantaneous and enables real-time surveillance.
To obtain speedy answers from drone applications such as an inspection to remotely monitor water or fractures on surfaces or heat maps on solar panels, data must be instantly processed in the cloud. As a result, speed will have a significant influence. That is the difference that 5G can make.

5G Internet & Online Gaming
With the arrival of 5G technology for smartphones, many of which are already 5G-enabled, the online gaming sector is prepared for a tremendous technical upheaval. According to the latest figures from the Internet and Mobile Association of India, India has over 430 million mobile gamers, expected to rise to 650 million by 2025.
While gaming, gamers fear latency or reaction delay the most. "With 5G, response time will be reduced to as little as five milliseconds, and in-game action will be smoother than previously." It will also bridge the gap between the mobile gaming and mainstream gaming sectors, allowing more individuals from more areas to participate in both competitive gaming and community-sourced gaming," stated Roland Landers.
Future online games will necessitate more bandwidth, ultra-low latency, and lightning-fast throughput speeds, making 5G suitable for providing cloud-based games. "It will also move storage, power usage, and computing power away from personal PCs and the edge cloud," Landers explained.
Speedier data transport and faster adoption of data-heavy and complex features will make fantasy sports systems more exciting and efficient. In addition, with lower power usage in 5G, customers will be able to get more out of the same gear.
It will also contribute to a better fantasy sports experience, such as improved real-time leaderboards, faster real-time in-game performance analysis, and real-time notifications on team changes and other match updates, among other things.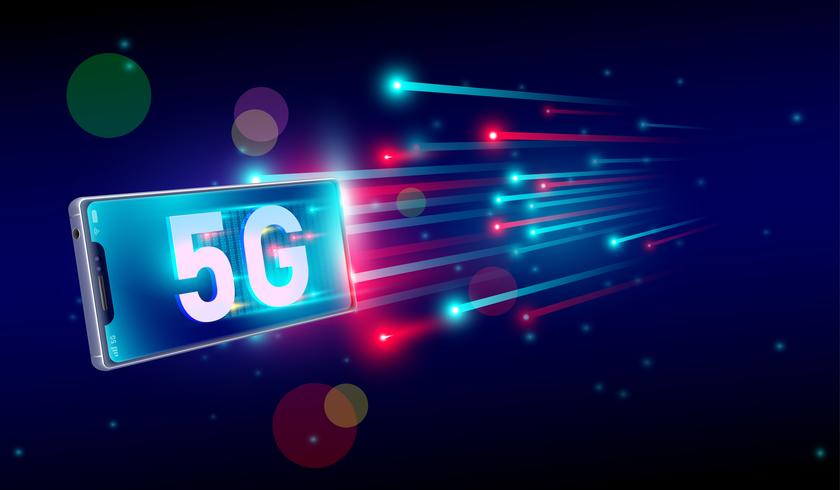 5G Internet & Healthtech
5G services will have a significant impact on the health tech industry. It can aid in improved video consultations with doctors by providing higher-quality pictures and reduced latency, allowing for more accurate diagnosis. Unnecessary medical treatments can also be avoided since doctors on an insurer's payroll can offer a second opinion online before surgery.
High-quality video consultations with doctors, remote patient monitoring and tracking, and continuously uploading health data from wearables to the cloud are some 5G applications that can help health tech companies, according to Yash Gupta, co-founder and CTO of Nova Benefits, a one-stop employee wellness platform focused on corporate health insurance.