Ytviews Digital Media Pvt Ltd is all set with its brand new 'Social Media' themed office in Noida, India
Social media has ingrained itself into our everyday existence in the quick-changing, technologically advanced world of today. It has completely changed how we interact, link, and converse with people around the world. Given the increasing significance of social media in both our personal and professional lives, Ytviews has stepped up the game and has built a workplace with a theme dedicated to all our social media platforms.
Ytviews has announced a 'Social Media' themed office in Noida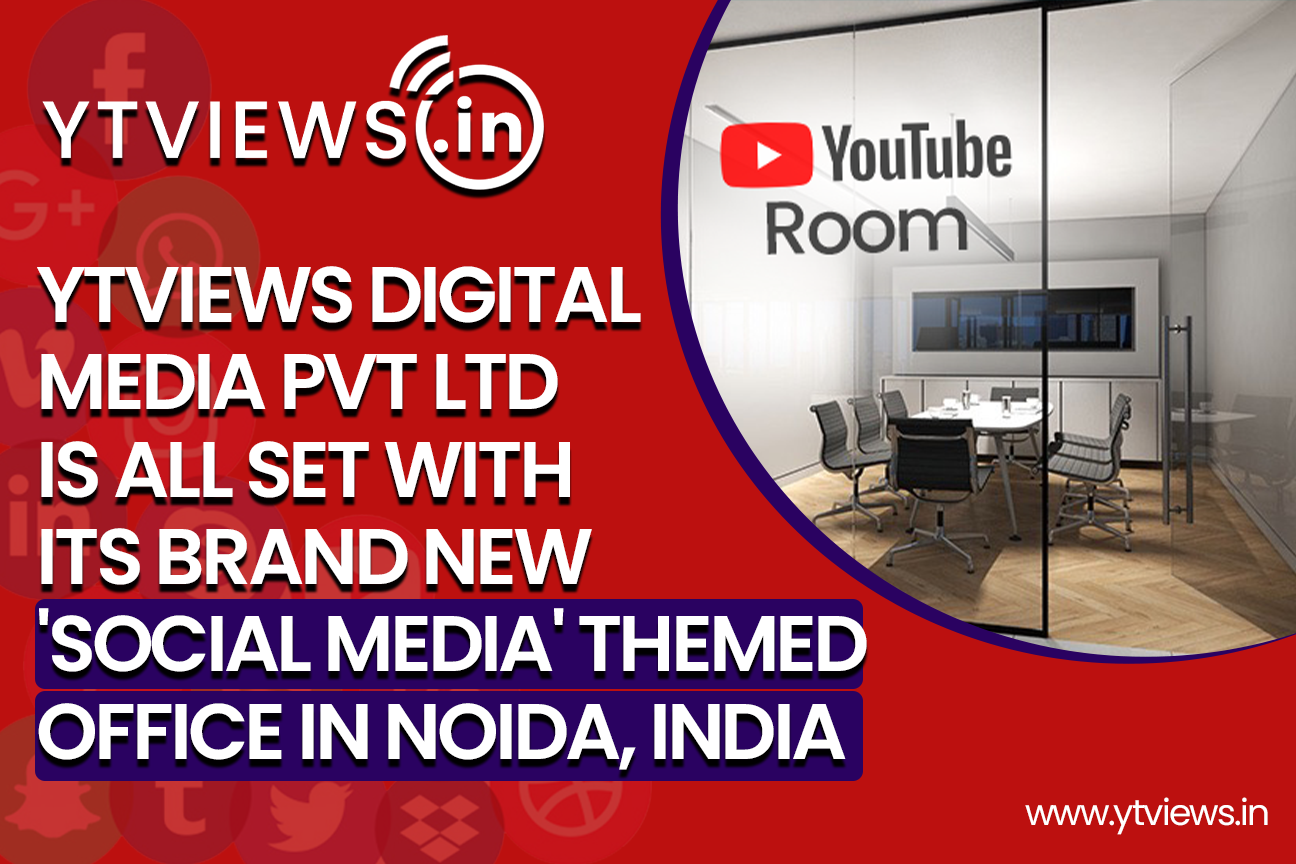 Ytviews' social media-themed office is a workplace designed to reflect the aesthetics and features of popular social media platforms. It's a space that encourages creativity, collaboration, and innovation by incorporating the latest social media trends and tools into the office design. From Instagram-worthy murals to Twitter-inspired break rooms, Ytviews' social media-themed office is all about creating an inspiring and engaging workplace that reflects our company's brand identity.
The culture of invention and creativity is one of the primary advantages of our workplace with a social media theme. The newest social media trends are incorporated into our workplace, which inspires our employees to consider outside the boundaries and generate innovative ideas. Teams can work together and interact more effectively when social media is used, which boosts output and general performance. Another perk of our social media-themed office is that it enhances employee engagement and satisfaction. A well-designed workplace that incorporates social media elements can make employees feel more connected to their work and their colleagues. By creating an environment that is both fun and functional, employees are more likely to enjoy coming to work and feel motivated to do their best.
In conclusion, we have designed this social media-themed office as it is a great way to enhance collaboration, creativity, and engagement in the workplace. By incorporating the latest social media trends and tools into office design, we have created a workplace that is both inspiring and functional. We are looking forward to having a wonderful time with all our employees packaged with lots of fun and lots of work at our newly made social media workstation.