5 essential tips for beginner musicians in SoundCloud
One of the best websites for finding new musicians is SoundCloud. It's a terrific tool for emerging musicians looking for an audience because many individuals use it exclusively for that purpose. Keep in mind that 175 million individuals use SoundCloud each month. Success, however, is not always simple, and a little bit of information can go a long way. Check out a few pointers for maximising your use of SoundCloud.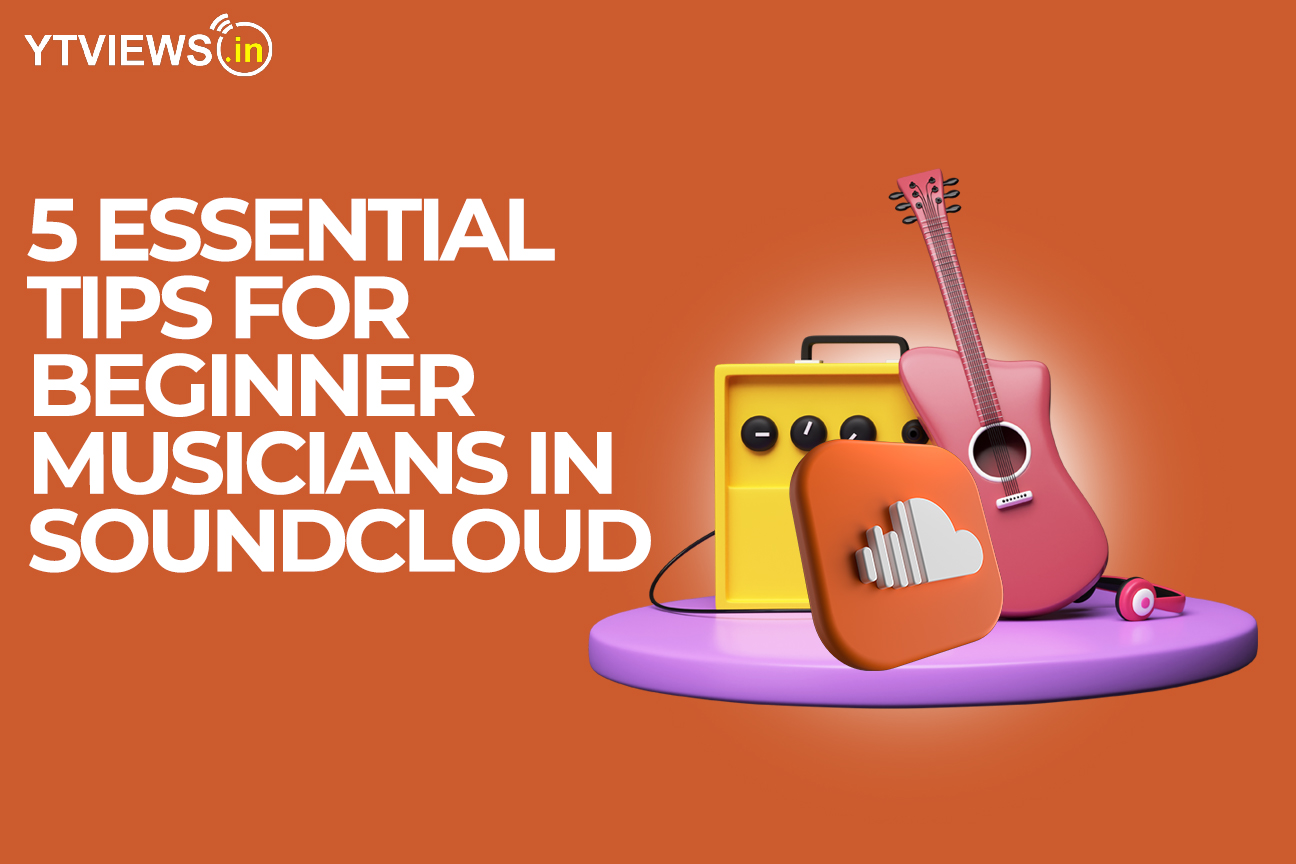 Tags, tags and more tags
Give the tags a lot of thought. They serve as the entrance to your SoundCloud songs. Tell the truth about your efforts to bring the correct listeners to your tunes. Adhere to one core genre and make your tags as exact as feasible. You may discover general advice about tags on SoundCloud's help page, which is located here.
Add links
Although likes are significant, you ultimately want to sell your music, so provide links to iTunes, Bandcamp, and other online music stores.
Your music cover is significant

The cover art for albums is crucial. The album cover will be seen whenever you publish your track on SoundCloud (remember, you may share it through messages, stories, and other channels as well). Make it as appealing as you can because it will likely be the first thing that people notice.
Before the release
You have the opportunity on SoundCloud to send selected individuals hidden links to your music. The function is excellent for spreading the buzz about your songs before they are formally launched. The track will make the listeners who get it feel special.
Stats
Look up the SoundCloud statistics to find out which nations and localities have the most fans of the genre of music you are producing. Target their media outlets, journalists, thought leaders, and radio stations. Visit SoundCloud's official page here to learn more about their statistics. Don't forget that at Viberate.com, where you can share tour dates, videos, and songs with your followers straight on your page, you can also gain essential information about venues and events.
Since SoundCloud does not sell music, it is ideal for publishing demos, studio experiments, mixtapes, and other content. Users can provide artists with insightful critiques and help them establish a reputation.