What To Do When Your Videos Keep Being Wrongly Demonetized
While the platform empowers creators to earn revenue through the YouTube Partner Program, YouTube retains the right to demonetize any video on the platform. While possible reasons for demonetization are outlined in the platform's policies, the automated filters sometimes demonetize videos that should have been left alone.
If your video has been wrongly marked with the yellow monetization icon, follow the steps below.
1. Request a human review.
Whenever a video goes live, automated filters review it to ensure it's suitable for advertisers. However, the filters don't always get it right. If you feel your video has been wrongly demonetized, the first thing you should do is request a human review.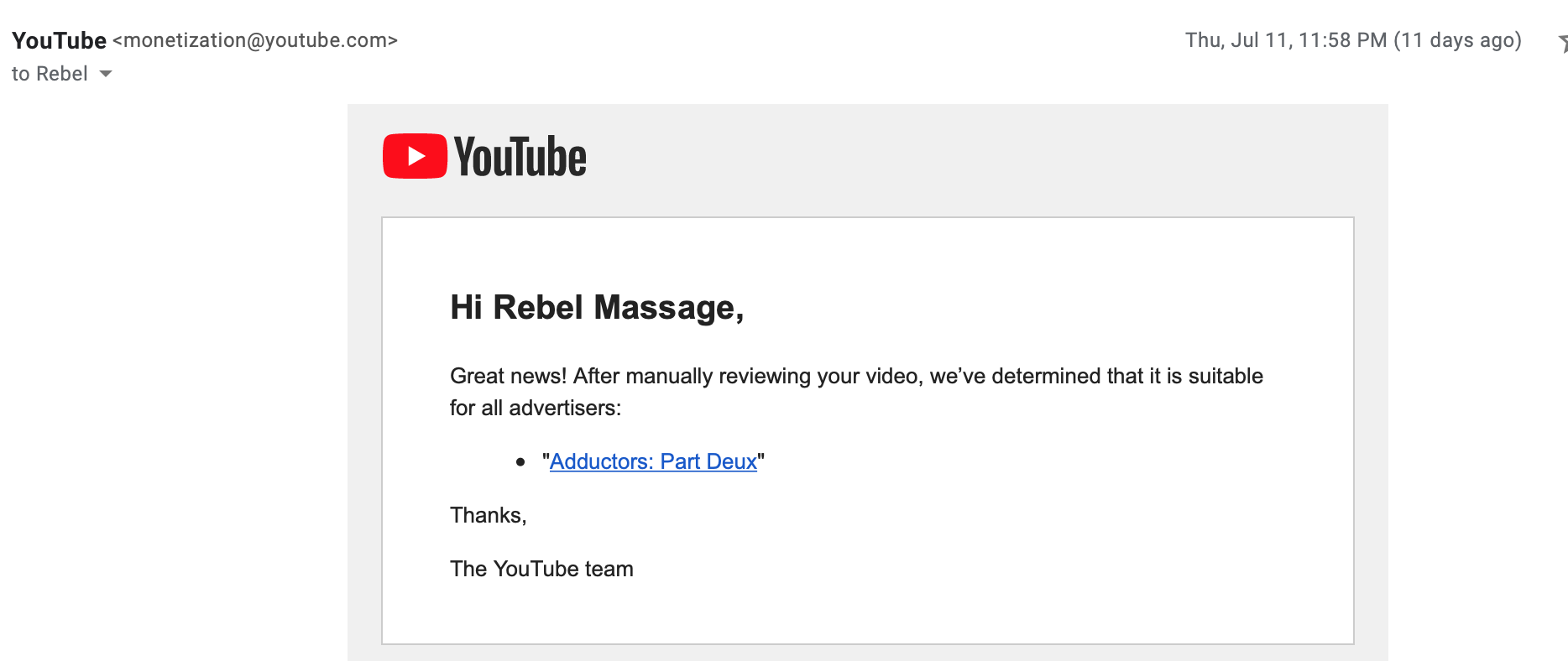 Go to the demonetized video in your Video Manager. Then, select "Request review." From there, follow the on-screen instructions, and YouTube will have an employee manually review your video for monetization.
You'll be able to check the status of your video's review in your Video Manager. Text will appear next to the video cluing you in on the status. Your reviewer will consider the video's content, title, thumbnail, description, and tags.
2. Utilize the new Self-Certification feature.
In the coming weeks, YouTube is adding a new step in the video upload process for all ad-eligible creators. This feature, which is called Self-Certification, will enable creators to help the automated filters determine whether their videos should be monetized.
This new step asks creators to tell YouTube about the content of each new upload. You'll be prompted to answer questions pertaining to the use of profanity, sensitive subjects, etc. in your video before you can finish uploading it.
3. Be honest in self-identifying your videos' compliance with the advertiser-friendly guidelines.
The most important Self-Certification question will ask if there's anything in your video that violates YouTube's advertiser-friendly guidelines. If you know your video is perfectly in line with those guidelines, then you can simply select "no" and be done with it.
However, if your videos do violate those guidelines, then telling YouTube exactly why can help them evaluate your case. According to experts at YouTube, creators who self-identify their own "yellow icon" videos are likely to have better monetization than creators who don't.
If your video has been wrongly demonetized, immediately request a human review. Once the Self-Certification feature has been introduced, utilize it to protect your monetization.