Twitter's Upcoming Job Listings Feature Appears to be Nearing its Launch
Twitter's team is on its way to revolutionize the platform by gradually introducing advanced features. In the midst of debates and opinions about Meta copying Twitter's business secrets and ideas, there's this new feature of job listing that is coming up as LinkedIn's rival. Like obviously, the job posting feature is something that gives LinkedIn an edge over other social media platforms. Twitter, after the launch of its rival, is planning to roll out some of the game-changing features in order to maintain its lead.
What exactly is this Twitter's job listing feature?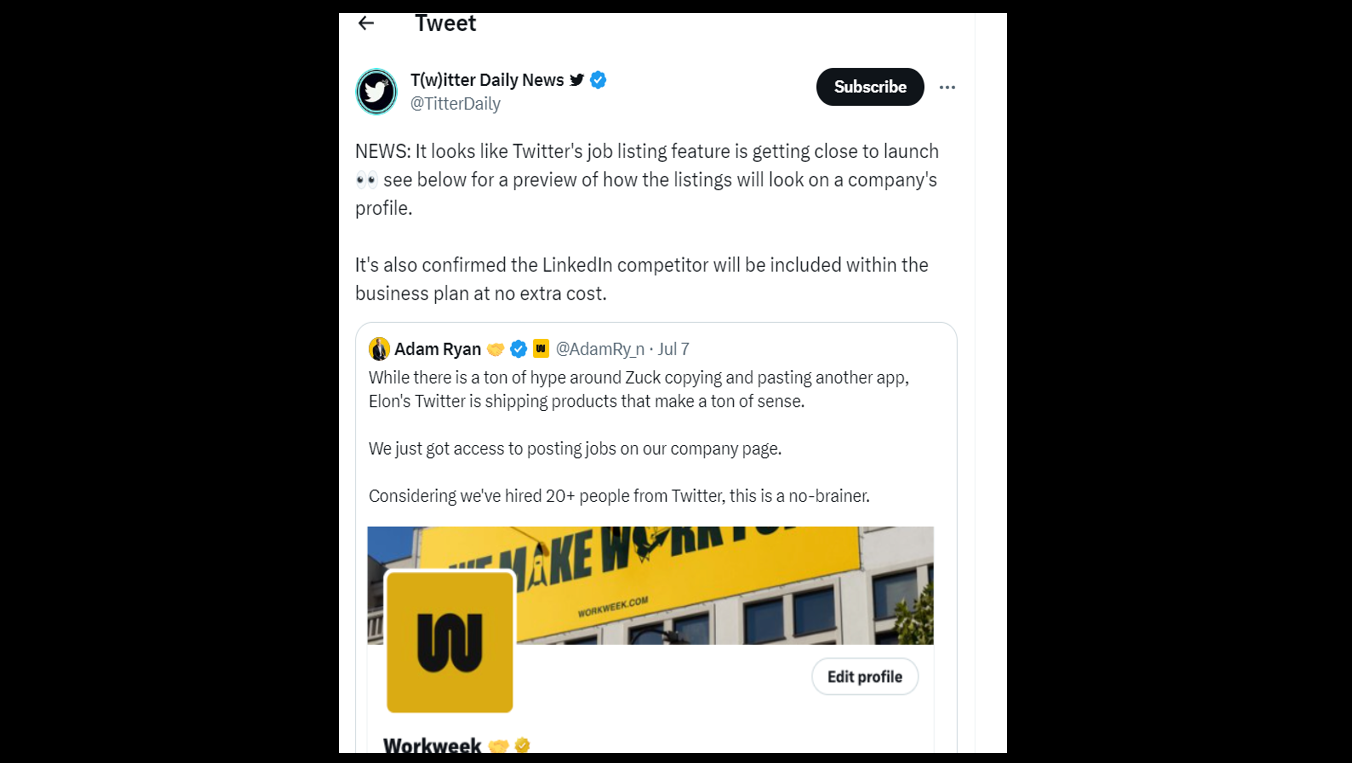 Twitter is planning to launch its job listing feature pretty soon. However, there's no announcement of any official date. This particular feature of job listing is under testing for now and appears to be nearing its launch. The feature will allow businesses to post job vacancies. And there will be a separate tab for this on the platform. Sounds exciting, right? Well, Twitter has been working on this job listing feature for a while now. It seems more like Elon's idea to give LinkedIn a tough competition.
Moreover, to advertise job vacancies on Twitter's profile, you will also be able to use several other features, such as promoted tweets and hashtags. The job openings will appear under your profile according to the news. Twitter's job listing feature can impact the job market to a great extent. Companies will be able to find suitable candidates for the jobs and vice versa. This feature will ease the process for both businesses and job seekers to find the match as per requirement.
Besides, the most important factor to consider is the cost. This job listing feature is only available to verified organizations on Twitter. However, there's news about Twitter providing free gold checkmarks to businesses spending money on Twitter ads. As a result, audiences can expect large brands to have access to this feature in the near future.
As mentioned before, there is no official announcement about launching a job listing feature. Let's wait and see what else Twitter has for you. Stay tuned with Ytviews for more updates!