How to start your journey on Instagram, even in as late as 2022
We always tend to believe that all who seize an opportunity as soon as it arises have the greatest shot of reaping its full rewards. However, in the realm of Instagram, such a philosophy isn't valid.
You might have joined Instagram ever since it first launched in 2010, doesn't mean you will surely have more followers or be more successful than the fellas who arrived in 2016. In contrast, based on past experience, we can confidently state that accomplishment on Instagram has absolutely nothing to do with the time since you're an Instagram user.
Hence the thoughts that arise in your mind such as. "I'm late to the party, and I cannot gain fame on Instagram now" should be simply dumped in the dustbin.
Here are some tips that you might find useful in your Instagram journey:
PICK YOUR THEME
The more specialised and niched your content is in the beginning, the easier it will be to build a base that trusts and enjoys it. Why? It's preferable to be a specialist in a few areas rather than a jack-of-all-trades. However, narrowing down just one or two themes to write about might be difficult because we all are multi-talented individuals with a wide range of interests.
Asking questions to yourself such as "What sectors do I find genuine passion in? In which fields do I possess a decent understanding and knowledge? " will help you to select a theme for your user profile
FOCUS ON BUILDING A GENUINE AUDIENCE
While expansion and interaction ratios are vital indicators to consider, one should also pay attention to the quality of the audience they are building. When you're highly dedicated to breadth, you may have a huge following, but they won't necessarily believe your advice because you didn't dedicate time to cultivate it.
When you're highly dedicated to depth, on the alternate hand, you'll always possess an audience that believes your advice, buys the things you promote and supports you to other platforms.
WRITE CAPTIONS THAT SPEAK FOR YOUR PERSONALITY
You don't only make excellent photos for your posts. In order to make your profile seem engaging, you should also inject some personality into your Instagram captions. And besides, there's nothing more unappealing than a faceless identity. So, how can one figure out what their brand's voice is? We suggest choosing two to four phrases that best represent your company's image and using them in all of your captions.
CORRECT HASHTAGS ARE THE KEY
If you want to grow your audience, you should definitely make optimum use of hashtags. In fact, hashtagged posts receive a lot greater engagement than the ones without them. This is due to the fact that hashtags make your postings relevant for a certain term.
CONSISTENCY! CONSISTENCY! CONSISTENCY!
There have been multiple types of research on the regularity of Instagram posts. While it's preferable to publish at least once a day, there's no hard and fast rule on how many times you are allowed to post. However, it's critical to keep your posting frequency consistent. If your regular engagement drops, Instagram's algorithm may affect the ranking of your postings. As a result, it will appear in lesser users' feeds.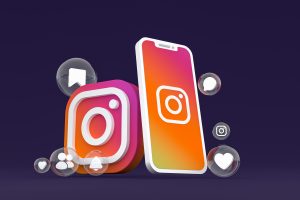 We're sorry to break it to you, but understanding how to become an Instagram influencer is simply the first step. Taking beautiful photographs needs patience. Maintaining an Instagram look is tough, so is posting frequently. The fact of the matter is that if you persist with it and endure, the end product will be well worth your time. You'll not only be capable of engaging and impacting thousands of individuals, but you'll also have the opportunity to work with brands you have always desired to. It's over to you, good luck with your journey!