How do I make my Instagram reels go viral?
Everyone today, knows, that it's the world of social media and we're just living in it!
Why all must be aware of the term 'Instagram reels' and how it has helped many unknown faces to gain recognition on the platform. For those who are new to this term or possess mere information, let's understand what reels are and what purpose do they serve?
Instagram Reels is a new and trending tool to make and watch short clips, of about 15 to 30 seconds in length. The ban on TikTok by the Indian government made a significant impact and since then, Instagram reels have taken over. These short clips are an excellent approach to communicate a concept or advertise a company or product. 
Because they are shorter, you have a better chance of keeping the viewer's attention and communicating your concepts. With all of these benefits, reels have emerged as a vital component in making your work go viral. It has become a  rapid way of growing your profile, but it requires creative and entertaining material to do it. It's also been reported that Instagram's algorithm has been tweaked to offer Reels-using accounts more prominence, so it gives us yet another solid reason for giving this feature a shot.
Y'all are here because you surely want to make it big on this platform with the help of reels. Hence, we have summarized a bunch of tips and tricks that you would find helpful in your journey: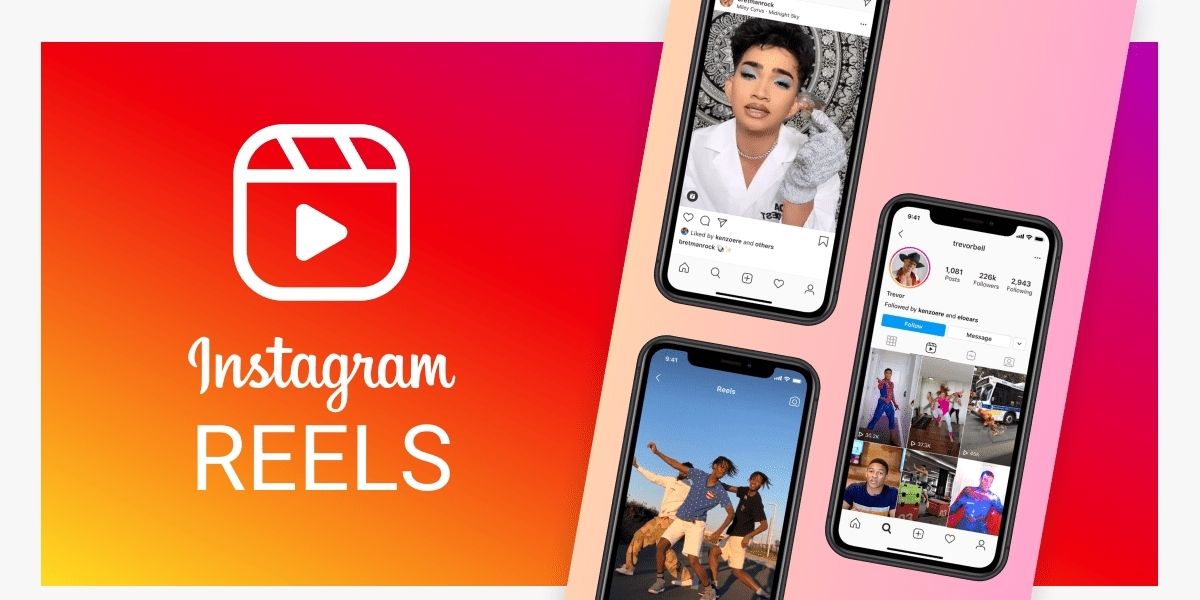 Understand and get used to making reels
The very first step is to observe how all the other people use Reels and learn how they function. You'll also have to understand about using Reels' video editor. If you're not ready to publish your reels right away, you always have the option to save the material to your Drafts folder.
Commit to a specific niche
Finding a subject or area inside Instagram and posting about it on a regular basis is one of the strategies to increase followers and go viral on Instagram.
Because Instagram's algorithm is based on machine learning, it will only show your posts to people who have expressed interest in the issue you're discussing. This is why it is critical to select a theme or speciality in order to grab the attention of a specific audience.
Make use of relatable hashtags
Making the use of hashtags to advertise your content has long been thought to be a great strategy to do so. Hashtags improve search engine visibility and allow your content to reach a worldwide audience who use Instagram. Some hashtags are extremely popular on Instagram, and you may learn more about them by studying and analysing them. Millions of people search for and follow these hashtags, and they frequently hunt for material that uses them.
Make use of Texts in your reels
According to a report, it has been found that about more than 80% of Instagram users scroll and watch reels without sound. Hence, adding subtitles or texts that can assist viewers to grasp the material no audio is an excellent idea. In addition, texts may also help folks who have trouble hearing comprehend the video.
Capitalize trends with your personal touch
The most efficient approach to showcase your personality is through reels. If you want to join a trend, consider how you can put your own unique spin to make it relevant to your target audience.
Share your Reels on your Instagram feed and as well as in your Stories to increase its exposure. The ultimate goal is for your followers to not miss your reels. It can be promoted in a variety of ways within that account.
It is conceivable to go viral with Instagram Reels, but it is unlikely to happen overnight. The most key point to remember is to create fascinating, eye-catching content on a consistent basis while employing all of the techniques discussed in this article.