How to optimized your Linkedin Profile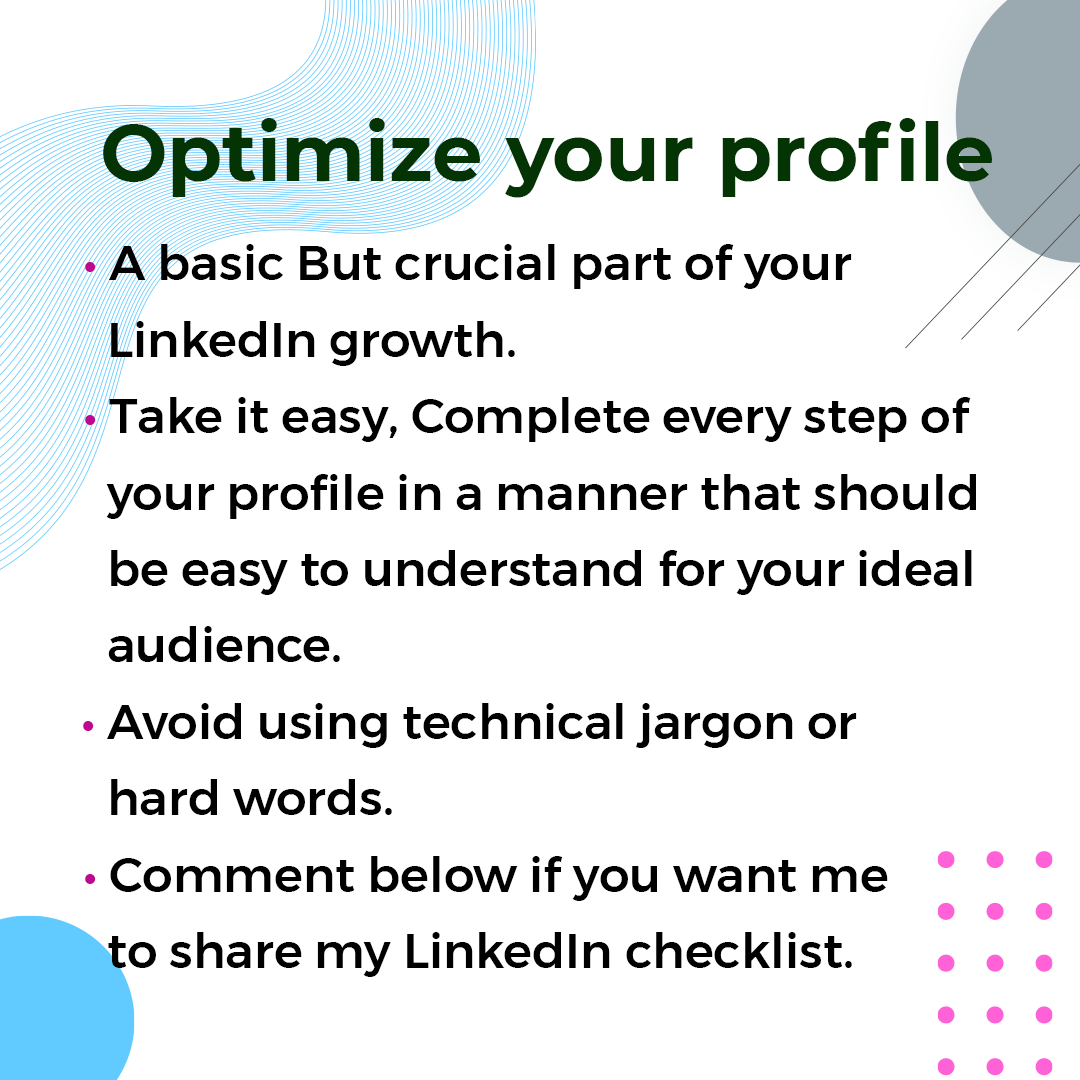 Are you looking for ways to get the most out of your social media profile? Have you been feeling like your posts just aren't getting seen? It's time to optimize your social media profile! Optimizing your profile can be a great way to increase engagement, build relationships and attract more followers. From researching the right hashtags to understanding what content resonates with your audience, there are lots of simple strategies you can use to make sure that every post counts.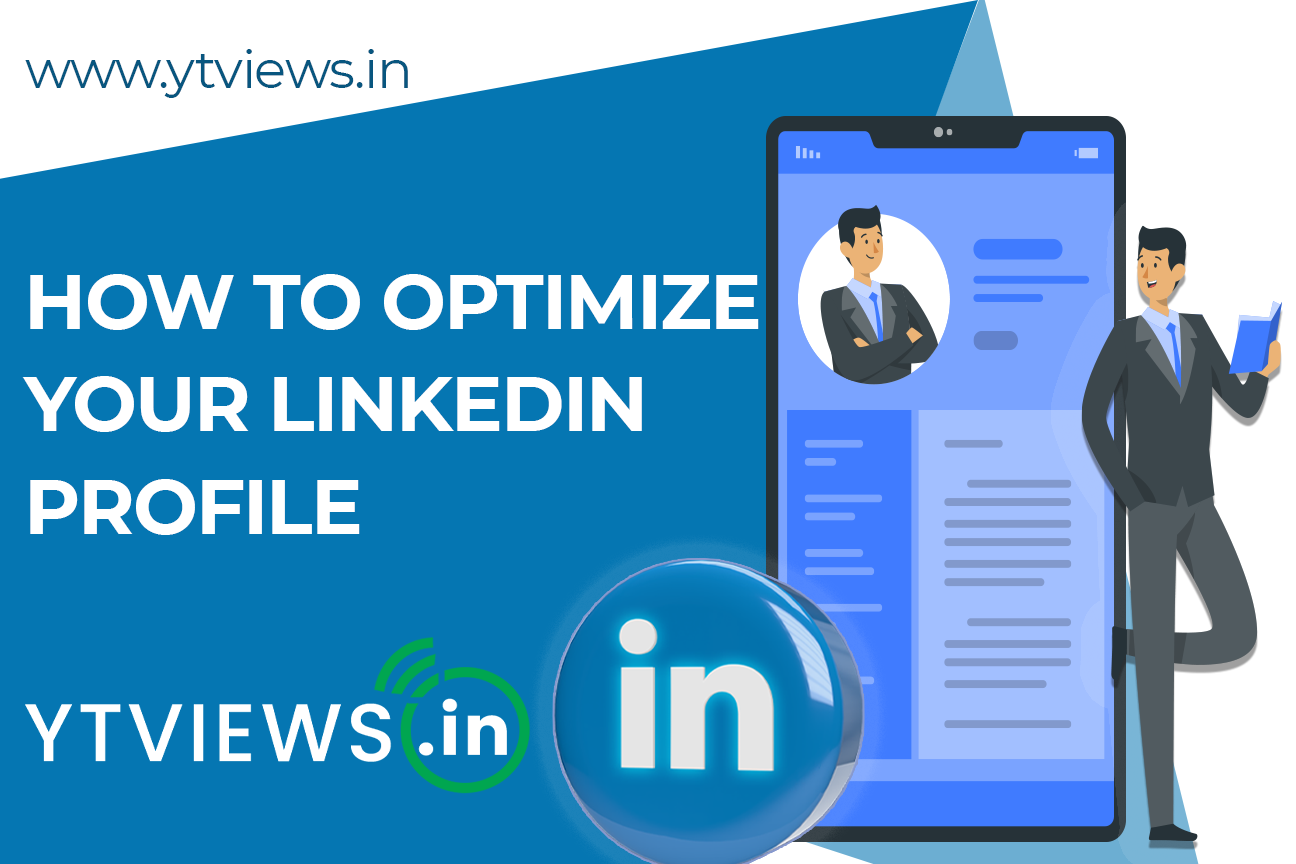 a). Optimization is a basic part of your LinkedIn growth:
LinkedIn optimization involves more than just creating an attractive profile; you also need to make sure your content is engaging and informative. This includes optimizing your profile photo, headline, summary, and other sections such as work history and education.
b). Take it easy: 
Complete every step of your profile in a manner that should be easy to understand for your ideal audience.
c). Avoid using technical jargon or hard words:
When it comes to optimizing your LinkedIn profile, using technical jargon or hard words should be avoided. Instead, opt for simpler language that can be readily understood by anyone who looks at your page. Use short phrases and keep the vocabulary simple. Make sure that everything is scannable and easy to read so that potential employers get the information they need quickly.