"How to Earn $1000 with 23 Simple Steps on LinkedIn"
Are you curious about how to make money from LinkedIn? Have you ever wanted to earn at least $1000 from the platform but didn't know where to start? If so, this article is for you! In the following 23 steps, we'll outline a foolproof plan that will help you reach your goal of earning at least $1000 from LinkedIn. We'll cover topics like finding potential clients and clients, negotiating fees, networking effectively, and more.
Each step offers simple advice on how to use the platform effectively and efficiently so that you can get the most out of it. From creating an eye-catching profile page to building relationships with potential clients, employers, and customers, these tips will help you build your success story on LinkedIn. So let's get started!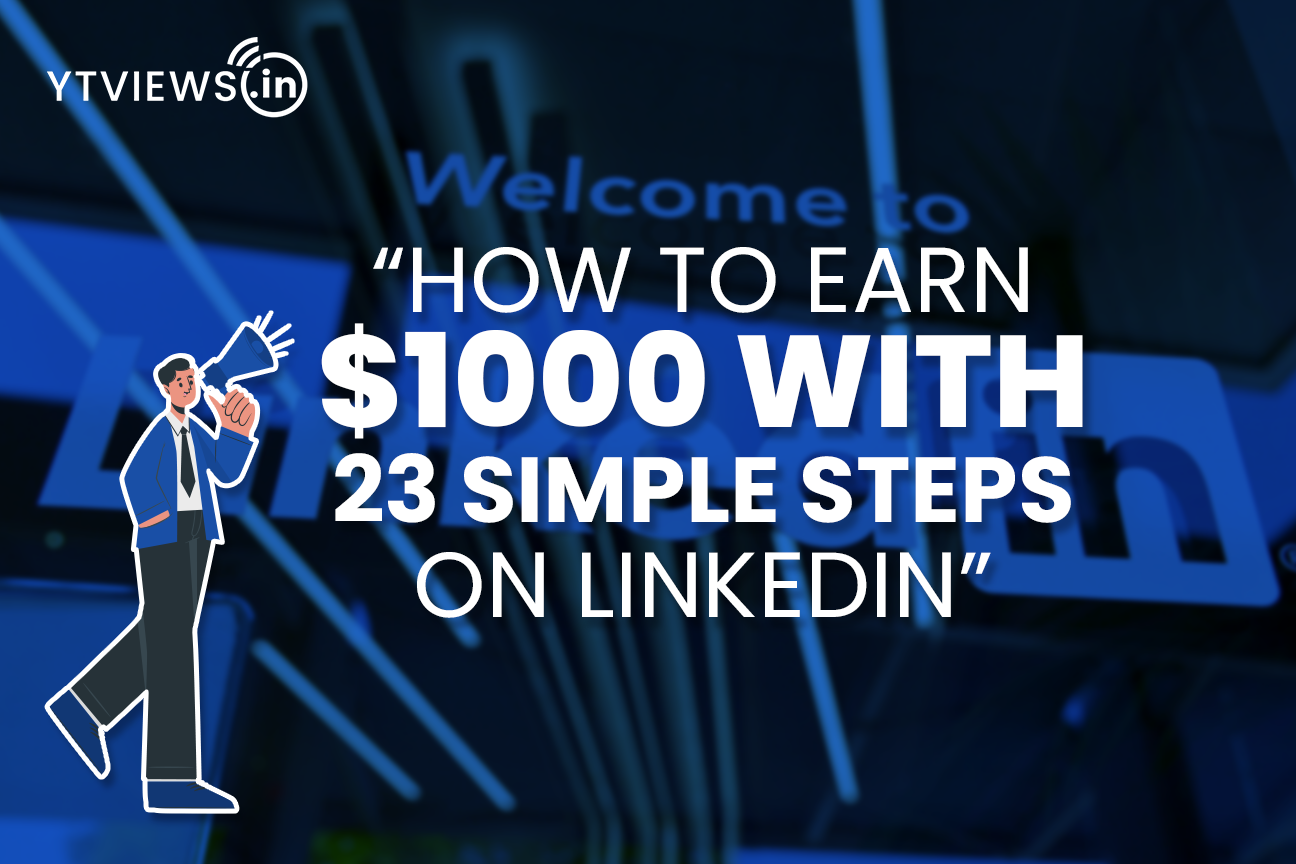 1. Just stop overthinking, yes let's begin with. Replace the time you spend on Instagram with LinkedIn: We may not realize it, but this time could be better spent on LinkedIn. It's an essential platform for career success, and by putting just a few hours into mastering the site you could earn up to $1000 in extra income!
It can be hard to break away from mindless online activities and start taking action on improving your career prospects. But if you're looking for a way to make some money with minimal effort then LinkedIn is the perfect place to start. With just an hour or two of focused activity each day, you can drastically increase your earning potential. You'll learn how to create high-quality content that engages your network and attracts potential employers or customers – all while building valuable connections within your industry.
2. Create your profile and set up a semi-professional profile picture: First, create a professional summary highlighting your skills, experience, and knowledge. Use keywords related to your industry so that recruiters will find you easily. Make sure to include links to your portfolio or social media accounts too. Next, add relevant certifications, publications, or projects that demonstrate your expertise in the field. Finally, choose an appropriate photo for your profile picture – this is important as it gives potential employers their first impression of you! A picture of yourself dressed professionally or taken during a recent event is best.
3. Do nothing for 15 days. Just consume and observe people. All sorts of creators, small accounts, big accounts, verified accounts. Just get equipped with the kind of content: It doesn't have to be a complicated process all you need is 15 days of your time and a bit of effort.
The idea is simple, just consume and observe people on LinkedIn. That means looking at what sorts of content other creators are producing, which small accounts are gaining traction, and what big accounts are doing right to succeed. Pay attention to trends in the industry so that you can capitalize on them once your account starts taking off! Take notes as some great ideas may come up during this period. After 15 days, you will then be ready to put your spin on these techniques while also having observed what works best for various accounts within the same industry as yourself.
4. While you're at it, might as well drop genuine comments and thoughts about the posts and expand your network: Firstly, it's important to create quality content and post regularly. Sharing your knowledge and expertise is key when trying to establish yourself as an industry expert to attract potential customers and employers. By sharing posts that get people talking, you can engage with your network and develop relationships which could lead to future opportunities or even a sale.
The second tip is to be active on other people's posts too, not just yours! Commenting on others' content shows that you are engaged with the community, plus it helps build trust which can lead directly to more sales or contract gigs.
5. With that process, you would discover 3-4 core topics you wish to talk about: First and foremost, it's important to take a step back and determine which topics are most pertinent to your LinkedIn profile. By determining what topics align with your experience, skills, and interests, you'll be able to create content that is both valuable to potential employers or customers – as well as profitable for yourself. Once you have identified these topics, it's time to put together a plan of action.
A great way to begin earning money on LinkedIn is by creating meaningful content about those core topics. Leverage your existing network or tap into other groups and forums to promote this content through thoughtful engagement with relevant individuals in your industry or market segment.
6. Update your headline, banner, and about me section accordingly: Your headline should be descriptive, concise, and eye-catching. It should convey your value proposition in a few words and encourage users to learn more about what you do. Additionally, choose an attractive banner image that captures the attention of potential customers. Finally, take some time to update you are About Me section with relevant information about yourself or the services you offer.
This will help people see why they should work with or follow you! Keep it brief but informative so readers know what they can expect from engaging with you on LinkedIn. By taking these steps and regularly updating content related to your business on LinkedIn, you can easily reach the $1000 milestone!
7. Turn on the creator mode: Creator mode is a great way to maximize your earning potential with LinkedIn. It allows you to build an audience by sharing valuable and engaging content on topics that matter to you and your target audience. You can also use it as an avenue to promote your business, products, or services.
With the right strategies in place, you can easily make at least $1000 from using LinkedIn's creator mode feature. All it takes is dedication and effort. Start by identifying who your target audience is and what type of content they would be interested in reading or watching.
8. Optimise your account fully. Add any courses you've done, education, and achievements and you're ready to publish: First and foremost, make sure all of your contact information is up-to-date and complete. This will help potential employers find you quickly and easily on LinkedIn, making sure they don't miss out on any of your accomplishments.
Second, add any relevant courses or certifications that represent your knowledge in a particular area – this shows potential employers how qualified you are for the job. Additionally, be sure to list any other achievements or awards that demonstrate the value of your experience.
9. Create content for the entire week in advance – Batch content creation!: It's important to plan and create content for the entire week at once to maximize your earnings potential on the platform.
It's easy to become overwhelmed when attempting to create content each day. However, batching can help simplify the process by giving you a set amount of time designated for creating multiple pieces of content at once. When batching, start by scheduling out which days you want to post your content. This will give you an idea of how much work needs to be done each day and provide structure for tackling the task efficiently.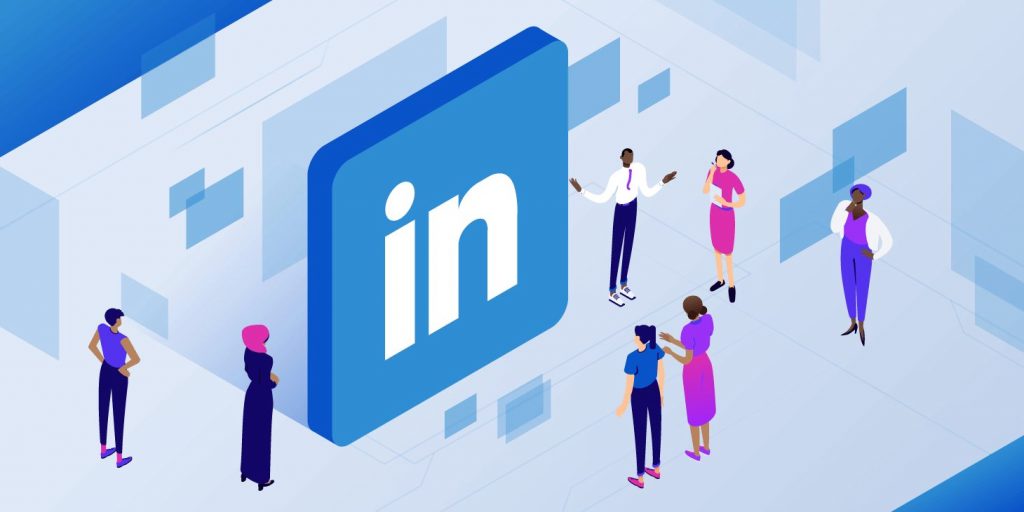 10. Nothing to worry about the language, vocabulary, or grammar. Just ensure it's readable and understandable: There's no need to worry about language, vocabulary, or grammar – we'll show you how. Once you have these skills down, there are plenty of ways for you to earn money on the platform. From promoting products and services to hosting courses or webinars, there are endless possibilities for making money through LinkedIn. We'll provide all the information and resources necessary for setting up your own successful business on LinkedIn and reaching that $1000 goal in no time! With our help, earning money from LinkedIn will be easier than ever before.
11. Pick a time you see most of your network online. And publish at that time: With over 675 million users and an average of 2 new members joining every second, it's no wonder that many people are turning to the platform as a source of income. But how do you maximize your earning potential on LinkedIn? The answer is simple: pick a time when most of your network is online and publish at that time.
By publishing content at an optimal time, you can increase your chances of reaching the most people. Think about it–if you post something in the middle of the night when most people in your network are asleep, chances are nobody is going to see it! It stands to reason then that if you want to earn at least $1000 from LinkedIn, picking a time when more of your contacts are active makes sense.
12. Ensure you engage with your feed 30 mins before and after posting to push out the post: Start by engaging with your followers 30 minutes before and after you post to push out each of your posts. After posting, take a few extra minutes to like and comment on any relevant posts in your feed. This will broaden the reach of your content, increasing exposure of it to more people who may not already follow you. The more people see what you're posting, the more likely it is that you'll be able to make money from LinkedIn. Additionally, sharing other content related to what you're posting also expands awareness and increases potential revenue earned from the platform.
13. Reach out to people you wish to connect with a personalized note. PS- Make it sound human and not a copied template from google: That's why crafting a personalized outreach message is key when reaching out to those you want to connect with.
When writing your note, make sure that the tone is human, friendly, and professional. Avoid using generic greetings like "Dear Sir/Madam" or "To Whom It May Concern" – instead use their name if you know it. Be specific about how you found them and what interests you about their work or profile. Showing genuine interest in someone will always go further than copying and pasting a generic message.
14. Summary- 5 posts a week, engaging 30 mins before and after posting, reaching out to expand your network: The key is to post five times a week, engaging with your followers for at least 30 minutes before and after each post. Additionally, reach out to expand your network by connecting with relevant professionals who can help boost your visibility and credibility on the platform. With these simple steps, you can be one step closer to earning an income from LinkedIn!
Start today by creating content that will engage potential clients or employers, building relationships within your industry, and networking through online communities. With enough hard work and dedication, you'll be able to turn those connections into opportunities for success. So what are you waiting for – get started now!
15. Once you've your profile up and running, figure out what services you can offer around the content you've been publishing. For example, we offer personal branding and ghostwriting services. It could be graphic designing, copywriting, video editing, or anything else for you: To start, you need to understand what kinds of content your target market needs and how best to deliver it.
Think about what makes your content unique. What topics are you an expert in? Can you provide advice or training related to these topics? Once you've figured out what services would be most helpful for potential clients, look into ways of packaging these services so they're easy for customers to purchase.
You can create tutorials, webinars, and e-book bundles — there are lots of options! Just remember that quality is key — no one wants to pay for subpar content or advice.
16. Make an offer and include your packages. Along with that, reach out to prospects via DM and ask them if you can work for them in return for testimonials/ recommendations if they don't wish to pay yet: The key is to make an offer that includes packages that people will want. Reach out to your prospects directly by direct message (DM) and ask them if they would be interested in what you have to offer.
You don't need any special skills – simply create a great offer and promote it through DMs. Make sure your packages are appealing and provide value for potential customers. For example, if you're offering social media management services, including consultation, content creation, analytics reporting, and customer service as part of the package.
17. Once you have gained enough authenticity and credibility in the workspace, create a portfolio and publish those proofs; let your client's words speak for themselves: In today's digital age, having an online presence is critical for career growth and can help open up new avenues of income. If you have been creating content on LinkedIn for some time and have gained enough authenticity and credibility in the workspace, then you may be able to turn this into a source of revenue. With the right steps, you can earn at least $1000 from LinkedIn by publishing a portfolio of your work.
Creating a portfolio on LinkedIn will require some research to gain an understanding of how best to present yourself as a professional and achieve success in this field. You should look into optimizing your profile with keywords relevant to your industry or niche so that potential employers can find you easily.
18. People will recognize your work and land in your DM for your services. You can continue to reach out via DMs/emails too: You can easily reach out via DMs and offer your services for a price – earning up to $1000 or more from the comfort of your own home!
The key is to showcase your talents and experience in a way that will draw attention. Create an eye-catching profile, post regularly about topics related to your industry, join relevant groups, and start networking with potential clients. When people recognize the value of what you have to offer, they'll land in your DM asking for help.
Don't be afraid to ask for payment upfront as well – if someone truly needs the service you are providing, they won't hesitate to pay for it.
19. BUT make sure while you're at it, you don't stop creating content for your brand. That's how people will recognize you in long run: Content creation can be an incredibly rewarding process. Not only does it allow you to express yourself creatively, but it can also open up new opportunities for business growth and development. Here's a guide to help you get started earning at least $1000 from LinkedIn through content creation.
First off, create high-quality content that is relevant and interesting to your target audience. Think about the topics they're interested in reading about and write articles or blog posts around those themes. You should also develop videos or podcasts that showcase your knowledge in the field as well as highlight any successes or accomplishments you have achieved within the industry.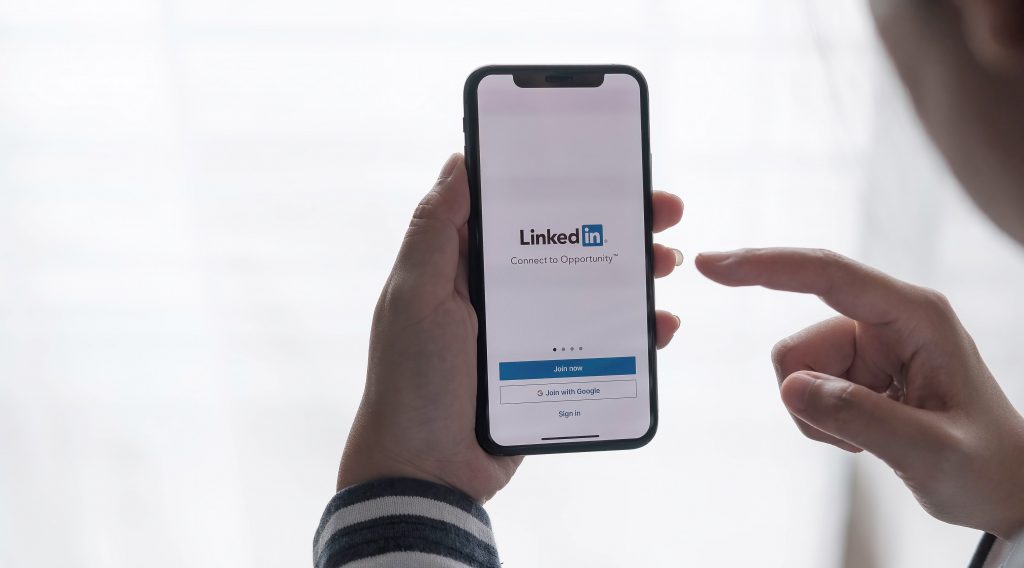 20. Create a newsletter and market it on your LinkedIn profile: First, you'll need to create a newsletter that offers valuable content. Think about what topics are trending in your industry and look for topics that resonate with professionals in the space. Once you have identified some potential topics, craft an engaging email campaign that either educates or entertains readers. You can also consider including sponsored content or affiliate links for products related to the topic of discussion.
Next, head over to your LinkedIn profile and start promoting your newsletter! You'll want to use an eye-catching headline and include a link back to where people can sign up for future newsletters.
21. Start helping people who're starting with consultation calls at a minimum price in the beginning: Offering consultation and advice calls for those who are just getting started can be a great way to earn some money and help others at the same time.
For those interested in getting started, it's important to offer these services at a minimum price in the beginning so that customers feel like they are getting value for their money. You don't want to set yourself up for failure by charging too much too soon; start small and work your way up from there as your customer base grows. Providing quality advice tailored specifically to each customer is key – take the time to listen and understand what they need so that you can provide them with the most helpful guidance possible.
23. Do brand posts once in a while to get that extra $$: If you have an established presence on LinkedIn, then you can make some decent side income by doing brand posts every once in a while. Here are some tips to help you get started and earn at least $1000 from your brand posts.
First, do your research. You need to find out what brands are looking for in their content creators and see if it's something that fits your current profile. Do they want someone who has a large following? Are they looking for someone knowledgeable about their industry? Figure out what type of content the company wants before reaching out so that you can tailor your proposal accordingly.
Bonus: 24. Never worry about how you're doing. Once you get into the habit of posting regularly, you'll ace the quality too!: But with the right strategies and tools in place, it's possible to make at least $1000 from the platform. What's more, this can be done without breaking a sweat!
If you want to start earning money from your LinkedIn profile quickly and easily, one of the most important steps is developing a consistent posting habit. This means that you need to post regularly on your profile so that people know what you are up to and keep coming back for more.
Make sure to provide interesting content that will captivate your audience – this could be anything from industry insights and advice to personal stories or even humorous anecdotes. The key is striking a balance between providing valuable information and entertaining your readership.
In conclusion, earning a significant income from LinkedIn doesn't have to be an impossible task. With some hard work, dedication, and the 23 steps outlined in this article, anyone can start building a successful business from the comfort of their own home. It may take time but with consistent effort and a reliable strategy, you too can earn at least $1000 from LinkedIn. Start today by picking one step and implementing it into your daily routine. Your dream of financial freedom is within reach!