Facts about social media you didn't knew
Social media runs the world, that's true. Every person you encounter might be on at least two social media platforms. Well that still is understatement considering there are so many social media platforms available and each so unique. We like to try our hands on multiple social media sites.
You know how to be on social media, how to post, how to connect and all the basic things. But there are some interesting social media facts you might don't know. Let us take a look at them
4.5 billion Social media users!
More than 4.5 billion people use social media daily. That's a whopping number! Around half of the world's population continuously engage in sharing content and interacting with people on social media.
Young audience dominates!

According to the statistics, more than 85% of people between the age group of 18-29. This is a huge percentage to understand that young audiences dominate the social media platforms. Among many social media platforms, Facebook, Instagram, Twitter and Snapchat are widely used by the young audience.
Facebook rules, even after high competition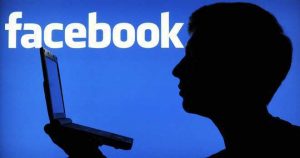 Competition among social media platforms is very high. Everyone thought that the incoming of many improved versions of social media might take a hit on Facebook. But Facebook never stops ruling. Facebook still dominates the social media platforms with more than 2 billion daily active users.
Night time is the best for posting content
It's always difficult to determine the time when to post. Sometimes when you post something it doesn't get the right engagement. Because algorithms sometimes don't work quite as you want. The best time to post content on social media is night. Majority of the audience is active that time hence it is wise to post at the right time.
Social media is an interesting world that provides us with lots of information and entertainment. Social media helps not only the general audience but also businesses and creators with unique features.
additional read https://www.ytbuyviews.com/blog/achievements-of-social-media/