Ex-WhatsApp Chief Business Officer Speaks About Facebook Deal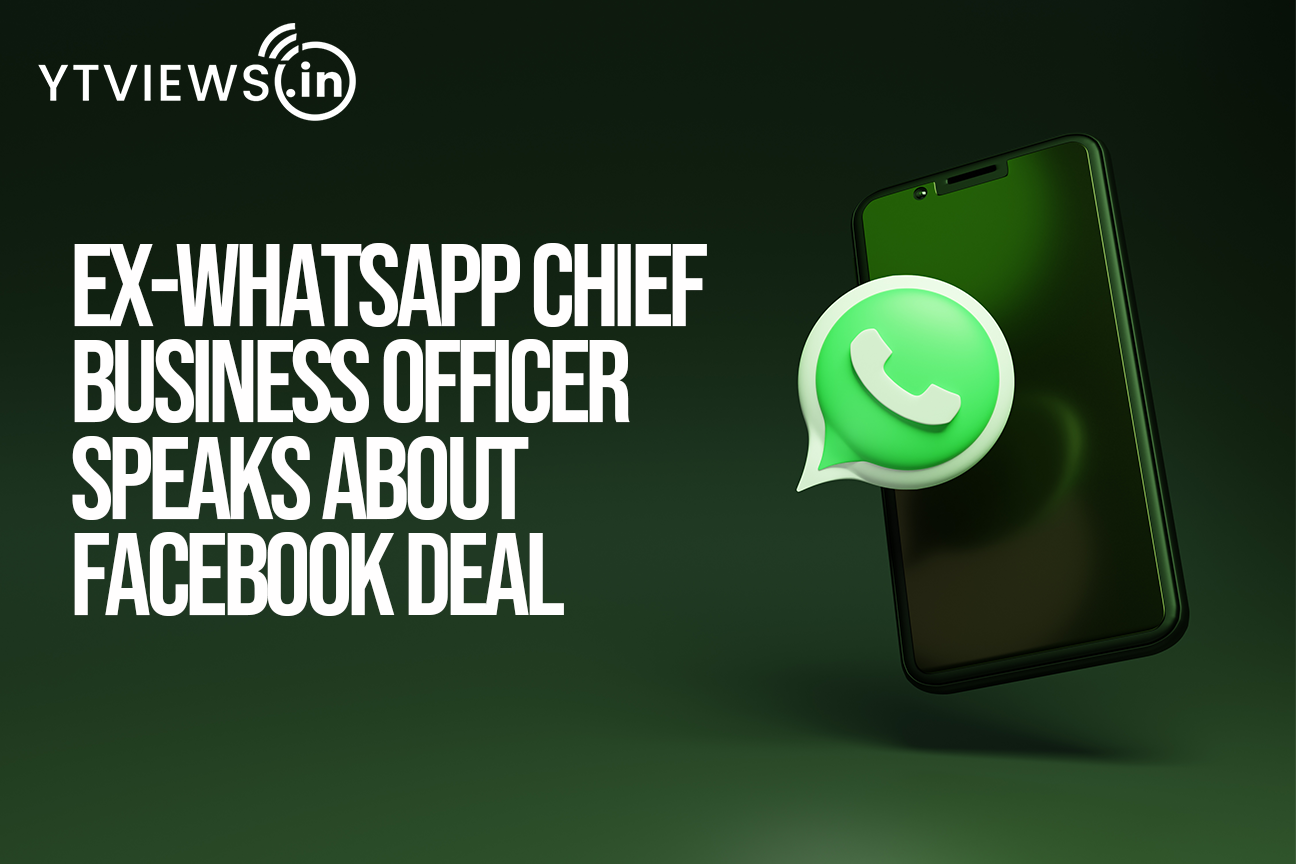 Meta's acquisition of the instant messaging network WhatsApp is one of the most talked-about deals in the technological industry. The $22 billion transactions shocked the technical landscape and altered the way people interact around the world. But, according to its creators, when Facebook completed its acquisition of the instant messaging app, it began modifying the route WhatsApp was planned to go.
Neeraj Arora, who was WhatsApp's Chief Business Officer when the transaction was finalized in 2014, has published a lengthy article on LinkedIn and other social media networks explaining what went wrong. "I regret it today." According to Mr. Arora, Mark Zuckerberg-led Facebook initially approached WhatsApp with an offer in 2012. "We rejected and instead opted to keep developing," he added in the article.
According to Mr. Arora, Facebook approached them again in 2014 with "an offer that appeared to be a collaboration." The social media behemoth provided:
End-to-end encryption is fully supported.
There are no advertisements (ever)
Complete autonomy in product decisions
Jan Koum has been appointed to the board of directors (co-founder and former CEO)
In Mountain View, we have our own office.
He also stated that Facebook agreed with and fully supported WhatsApp's mission: no data mining, no adverts (ever), and no cross-platform monitoring. But that was not the case, according to Mr. Arora, who said that by 2017 and 2018, "things started to look quite different." He also mentioned WhatsApp co-founder Brian Acton's 2018 tweet, in which he remarked, "It is time. #deletefacebook."
"WhatsApp is now Facebook's second-largest platform" (even more significant than Instagram or FB Messenger). But it's a pale imitation of the product we put our souls into and hoped to produce for the rest of the world. "And I am not the only one who regrets that it became a part of Facebook at that time," Mr. Arora, who subsequently co-founded HalloApp, added.