A new version of Twitter Blue is coming. Read more to know about all the features
Elon Musk has hinted that a new paid alternative for Twitter may be coming shortly, just days after Twitter Blue for Android was officially released. Musk stated that Twitter's advertisements were "too huge" and "too frequent" and that this will soon be fixed. "Twitter has too many and too large of an advertisement. In the next weeks, I'll be taking action to address both," he wrote in a tweet. In a subsequent tweet, he stated that there will soon be a paid alternative on Twitter that would prevent users from seeing adverts. Musk tweeted, "Also, there will be a higher priced membership that permits 0% advertisements."
When will the new subscription be coming out?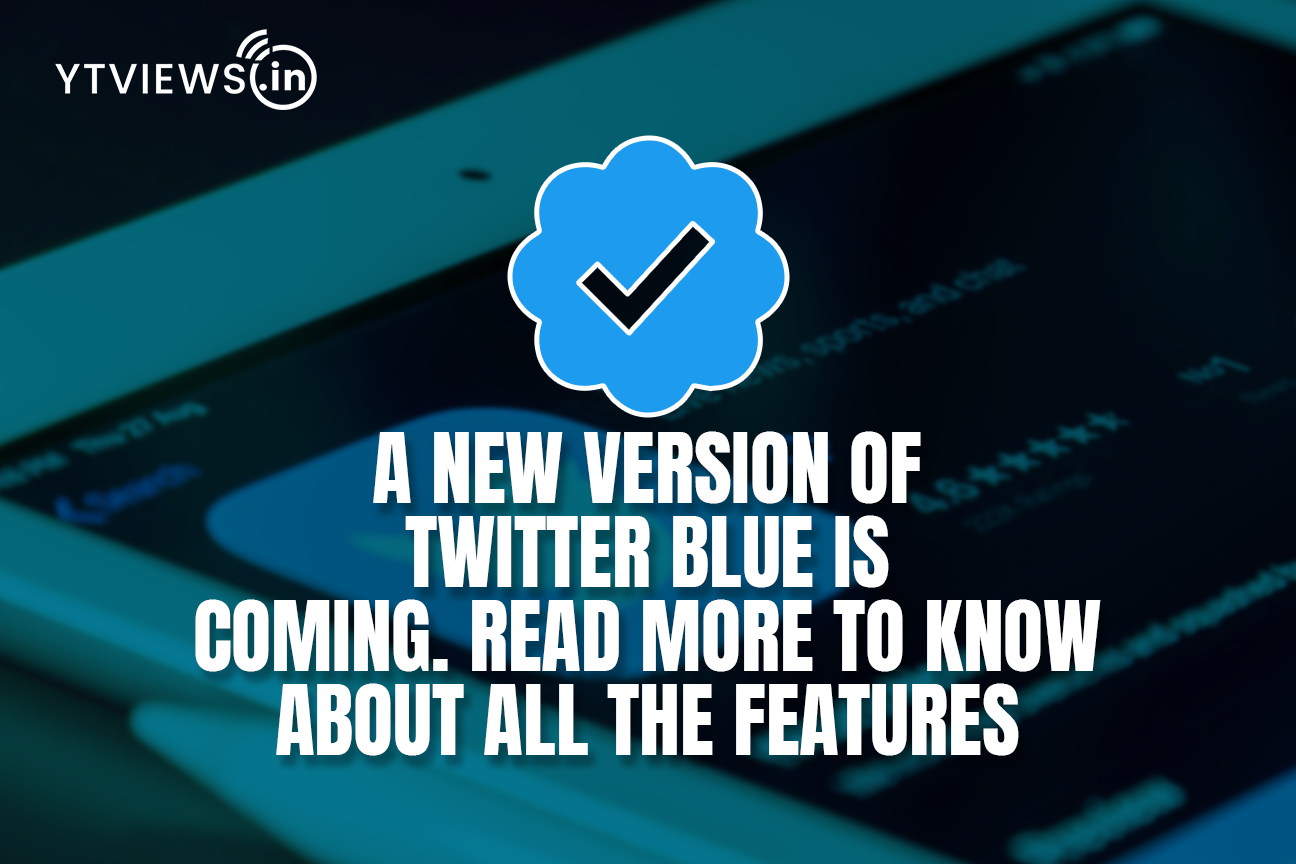 Musk has not provided a release date for the more expensive subscription model. He hasn't even said how much it would cost. Twitter now offers Twitter Blue, which costs between $8 and $11 and gives users access to a number of features and "less" advertising. Twitter Blue still contains advertisements, although members see less of them than non-members do. As part of Twitter Blue, members also gain access to additional services. One feature of Twitter Blue is Bookmark Folders, which enables users to collect and arrange bookmarked Tweets into folders for easier subsequent finding. Users of Twitter Blue are permitted an infinite number of private bookmarks and bookmark folders.
Additionally, Twitter Blue offers users a variety of coloured themes. Additionally, users receive Custom App icons that they may modify. Users now receive the eagerly awaited Undo Tweet function. This allows users to take back a tweet after sending it but before it is seen by other users of Twitter. It's not an edit* button, Twitter observed, but rather an opportunity to preview and amend your Tweet before it is published for everyone to see.