3 reasons why travel brands can use Snapchat for marketing
A gazillion people using social media sites like Facebook, Twitter, Instagram etc. every day proves that social media is not a fad. With the whole world using it, why should the travel industry miss out, as it's impossible to not be impacted by the social media phenomenon. Direct mail, trade shows, website updates, Facebook and Twitter posts may have been the best steps to market your travel company according to you, but the world has moved on!
The humongous effect of social media marketing on the tourism industry cannot be denied. It should definitely be an essential part of any travel company's marketing strategy. While, a lot of companies have been using tools like Facebook, Twitter and Instagram, there is another less-talked about tool that has great potential for businesses – Snapchat.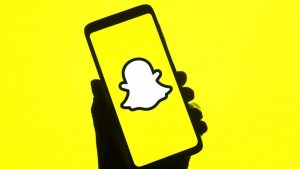 Although it is not as popular as Facebook or Twitter yet, it's growing fast. Travel marketers should be mindful of it as it would help keep a track of consumer behaviour which in turn shapes future media consumption trends as well as marketing opportunities.
Reinventing travel marketing
With 120 million active users using this downloadable app, Snapchat is one of the fastest growing phone applications. The 'laptop lifestyle' almost forced the millennials to embrace the social platforms over the last couple of years. Thus, the young professionals are more interested in revamping the travel-agency business through creative ways which challenges the traditional marketing model.
A new way to communicate with your customers
'Our Story' launched in July 2014, allows the Snapchat users to submit the photos and videos within any geographically defined area. The curated snaps can then be created into a montage which can be viewed by everyone on Snapchat. Be it Holiday festivities or the World Cup opening ceremony, 'Our Story' has been used to share the moments. These slice-of-life shares over an audio visual medium definitely create more impact than theoretical explanations.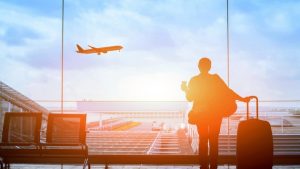 Content sharing through Snapchat comes much naturally to the travel industry owing to its visual nature. Thanks to the Our Story feature, the interactions between the app and the travel industry marketing are likely to increase. The geo-filtering ability of the app makes it relevant for mega-events.
It is easy to evaluate what kind of content is being accepted and what's not on Snapchat and thus can be easily changed as and when required. Both B2C and B2B travel brands have started exploring Snapchat as a new means to target potential customers on social media.
Fast-paced content creation
Marketing campaigns for social media need to go through the rigmarole of approval and similar issues before publishing which is not the case with Snapchat. The content withers away in 24 hours which gives way to the scope for creating new content. As a travel agent, you can thus share multiple events, promotional offers etc every day while keeping your customers engaged. In fact, even if something wrongly gets posted on Snapchat unintentionally, it will get deleted in 24 hours, which is why creating promotional or exclusive content is by no means expensive. Moreover, given the brevity of the snaps and videos, you do not need to invest too much time in creating high quality content.
If you want to deliver "social first" content", for instance, while showcasing a destination or an event, Snapchat is a very useful app.
Snapchat is a comparatively young social platform which still entails some obstacles. Interestingly, the core audience is young, engaged and believes in global connectivity. Brands like Naritiv, Marriott, Disneyland etc. are very much active on the app and their stories matter.
Although not all travel brands are using it, they are monitoring Snapchat's evolution as it could be a very promising platform for paid advertisement. With live events shown from the perspective of the tourists, yet not being a mass media, Snapchat is sure to influence the travel marketing and travel agency trends in near future.
If you have young travel customers, they are likely to be on Snapchat. And if you target Millennials, Snapchat is definitely worth a shot!