10 ways to increase your YouTube subscribers
YouTube is a platform filled with potential and scope. Given it's immense popularity, nobody can turn an eye to the numerous opportunities it beholds. To make a distinctive place among the innumerable channels, you need to stand out, and thus need a strong fanbase. Having a following builds social credibility. The more subscribers you have, the more influential you appear and the more appealing your channel looks to new, potential subscribers. There are also subscriber benchmarks to hit that allow you to upgrade what you can on YouTube. For instance, your first 100 subscribers, allow you to create a custom URL for your channel. Reach 1,000 subscribers and you've hit one of the requirements to be part of the YouTube Partner Program. Once you clear the threshold of 1,000 subscribers and 4,000 hours of watch time accumulated on your channel, you can collect ad revenue from display, overlay, and video ads. Since the YouTube algorithm focuses a lot on engagement, your subscriber base is the pivot of your channel.  They are ones who will engage with your content as they have raised their hands to say that your content resonates with them. The more engagement on your content, the more YouTube views it as a trustworthy video and will be more likely to serve that video at the top of the search results for new viewers to discover your channel. Now let's get to how you can bring an upsurge in your YouTube channel subscribers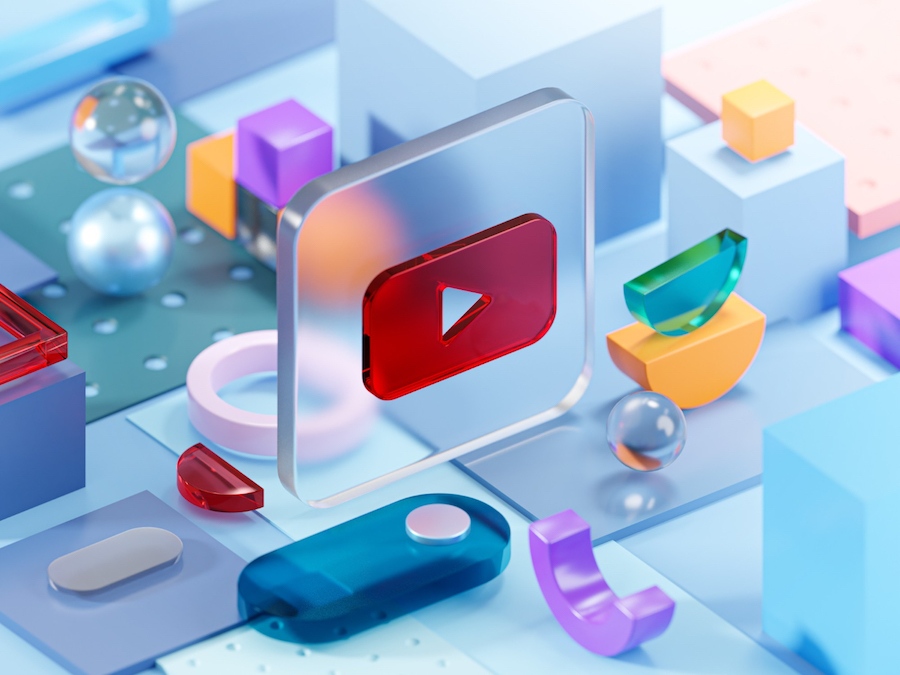 Create consistently 
Consistency truly is the key. If you post high-quality content on a consistent basis, that consistency gives potential new subscribers a reason to subscribe. It gives them a reason to invest their precious time into your content. Nobody wants to subscribe to a dead channel or some channel with sub-par content. If you're doing it, do it right. Plan ahead so that you have the time to let your creativity flow.
Clear the clutter
Cleaning the unnecessary content is just as important as creating constantly. Go through your channel thoroughly and evaluate which videos should stay and the ones that you should let go. It might not be relevant, poorly done or maybe just didn't work out. You shouldn't really have content like this since this might mislead the viewers.
Make attractive thumbnails 
The thumbnail is part of the visual first impression a potential viewer sees after they've typed in the search, hit enter, and the results pop up. It's basically the cover of your book. The thumbnail is where you distinguish yourself from the other search results and really earn their click.  The title and the thumbnail is where you earn your points so make the most out of it.
Collaborate 
Collaborations can bring a huge change in the dynamics of your channel. Collaborating with other creators is a great way to introduce yourself to a new audience and win over new subscribers. Most importantly, both of the parties benefit from it. It's like mutualism!
Be diverse 
Use all the features that YouTube provides. Post pictures, ask questions, create polls, produce YouTube shorts and generate a great channel trailer. A channel trailer is a featured video that lives on the homepage of your YouTube channel, and similar to a movie trailer, this short video is an opportunity to share with visitors what you're all about. The trailer is also an opportunity to tell new visitors when they can expect new videos to drop and why they should subscribe. This is a simple, short video, but it is effective for setting proper expectations for the type of audience that would benefit from the content on the channel, as well as really selling the value of hitting the subscribe button.
Engage with your audience 
Social media gives businesses a unique opportunity to directly communicate and connect with their fans and buyers. Forming a loyal relationship with your audience is important. As the creator, posing a question on your own videos, and pinning it to the top of the thread is a great way to show potential subscribers that you're engaged with your community on YouTube. Maybe follow the channels of the most loyal viewers.
Promote your channel on other social media platforms
Take the opportunity to promote your content on the other social media channels you use, and urge people to subscribe. The thought behind this is if someone follows you on one platform, and they like your posts there, they could also follow you on another platform – in this case, YouTube.
Optimize your channel 
Make sure that your videos are optimized properly for the search engine results. Create searchable titles using popular keywords, make engaging and well written descriptions and use the right tags. Bring your videos in a good SEO shape.
Create binge able playlists 
Playlists put your best foot forward to prospective subscribers by showing there's continuity with your content and guiding them through a long-term journey. When you create a playlist focused on a long-term goal or process, people have a reason to subscribe and stay engaged.
Share your upcoming project 
Hyping your next video, and making it clear why it's not to be missed, is the most organic way to encourage people to tap subscribe. If you want people to subscribe, sharing what you're working on next is a great way to show people what they'll be getting if they do. Stimulate the anticipation of the audience.
Building your YouTube subscriber base is a fundamental metric to seeing success on the platform. Don't be afraid to experiment with new types of content ideas. You never know what will resonate with your audience until you try. And if something doesn't work, that's not the end of your channel.