YouTube Fanfest To Return on June 30th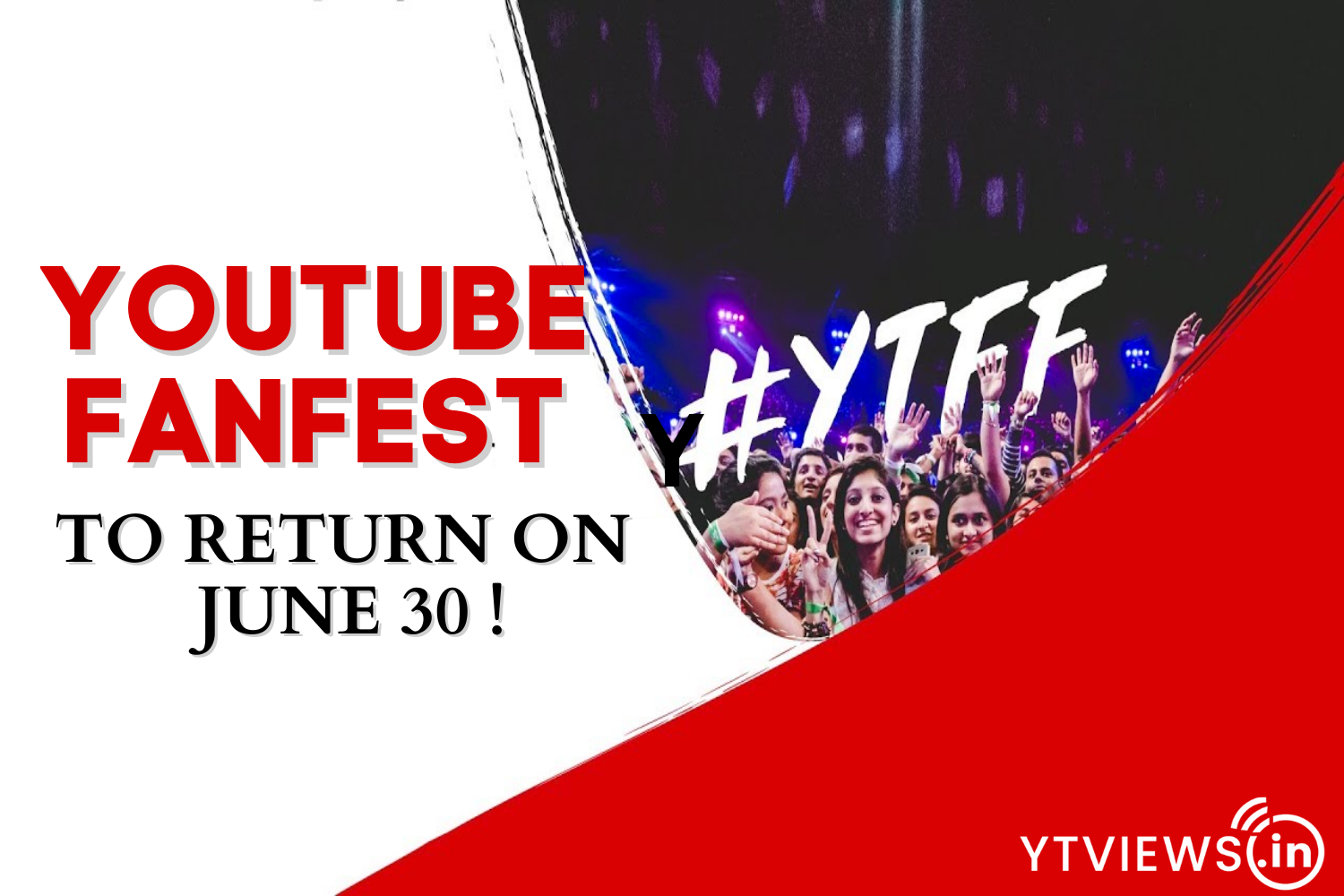 YouTube Fanfest 2022 is returning to India on June 30, 2022, and will provide a wholly immersive experience with performances, sketches, and live challenges from well-known producers and artists. In addition, the virtual YouTube Fanfest will let viewers connect with the larger superfan community while expressing their support for their favorite creators and artists in real-time and via live chat. Then, on July 1–2, 2022, there will be two days of the online meet and greets for fans with creators and artists.
The lineup for YouTube Fanfest 2022 will honor the platform's innovation and diversity by featuring creators and musicians from a variety of genres. YouTube Fanfest will feature YouTube stars from Beauty and Fashion, Food, DIY and Art, Gaming, Motivation, and YouTube Shorts for the first time, in addition to performances by some of India's most popular Dance, Music, and Comedy producers.
Emiway Bantai is a YouTube breakout star who popularised rap in India. In addition, Seedhe Maut, a hip-hop duo, Renuka Panwar, a rising singing star from Haryana, and Shanmukh Jaswanth, who has played memorable roles in YouTube series, will all make appearances during this year's stellar lineup, which is hosted by Priyal Kukreja, Dushyant Kukreja, and Slay Point.
An annual festival of talent and innovation that originated in India, YouTube Fanfest, began in 2013. Cadbury 5 Star and iQoo Neo 6 are the sponsors of YouTube Fanfest India 2022. The largest, sexiest, and most thrilling Fanfest yet will be live-streamed for fans to watch!