You can now use WhatsApp on more than one phone with its multi-device feature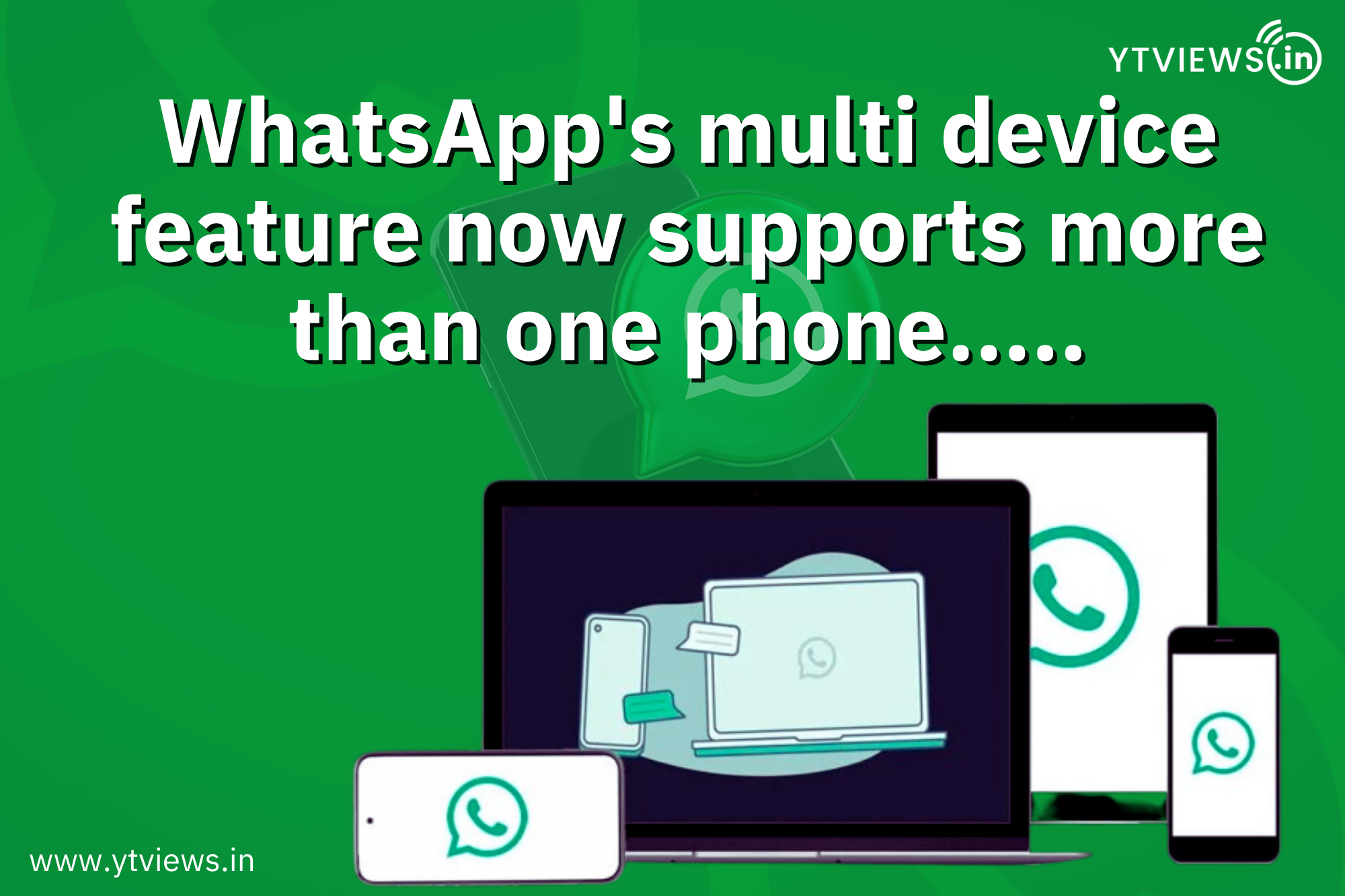 You may not be pleased to learn that you cannot use the same account on different devices if you frequently use more than one phone and use WhatsApp. This might soon change. The "companion mode" function, which enables users to set up and use the same WhatsApp account on up to four devices simultaneously, is reportedly being rolled out to some beta users by WhatsApp, according to WABetaInfo.
WhatsApp is enabling multi-device login for several phones. The launch of the feature was announced by Mark Zuckerberg on Facebook and Instagram. You can now access the same WhatsApp account from up to four different phones, he said.
According to WhatsApp, this capability will soon be available to all users. Users were previously limited to using a single WhatsApp account across a single phone and several auxiliary desktop machines. Users' messages will be synced across devices, including other phones, with the latest launch. They can therefore access the app on multiple devices even if one device is off.
One of the most popular messaging apps is WhatsApp, which has more than 2 billion users. However, due to the full end-to-end encryption support for calls and chats, the multiphone capability was absent until recently. In 2021, the business began testing multi-device interoperability with a small group of beta consumers. Meta, or Facebook as it was then known, announced that it has created new technology to sync communications across devices while maintaining end-to-end encryption protection at the time.
While other rivals like Telegram and Messenger provided multidevice message synchronization, they lacked the capability for end-to-end encryption. WhatsApp began making multi-device functionality available to all users in 2022. However, it didn't support a variety of phones. WhatsApp is also introducing a brand-new one-time code method for connecting devices.
"Instead of scanning a QR code with your phone to link devices, you may now acquire a one-time-use code by entering your mobile number on WhatsApp Web. In the future, we'll expand the connected devices for which this capability is available," the business wrote in a blog post.