Why should you pursue Video Social Media Marketing?
With the changing policies and user expectations, marketing on social media needs to be revolutionized. Gone were the days when static ad posts could boost brand engagement. To grab attention, video ads are the up-and-coming social media marketing strategy.
Posting in video format has become one of the most sought-after features on every social media platform. It is only smarter to use this to your advantage and create your audience. Let's find out how video social media marketing can take your brand to the top.
Advantages of choosing video marketing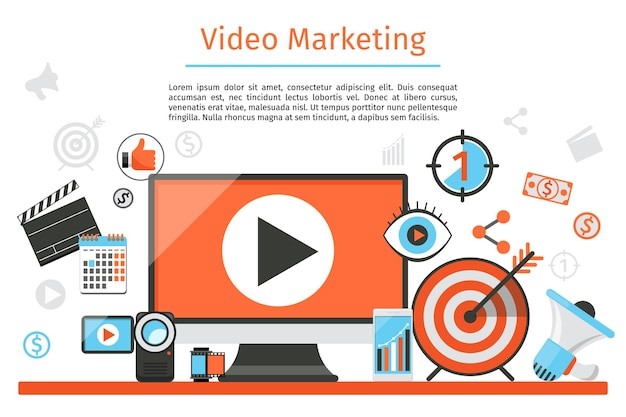 Grabs immediate attention of the user
The video format is easy to consume. It grabs the attention of the user. Within seconds, you can create a potential consumer for your brand. A few things that can help you raise the bar are creativity and the time limit of the ad. It must be something that hooks the viewer in. With an increase in short-form content, short video ads can work wonders. With the perfect management, you can earn a huge benefit.
Increase engagement
Your videos can attract many new consumers by enhancing engagement. People will like or comment on your videos. They will follow you if they really like what you're doing. In short, you gain engagement and followers who are interested specifically in your content. So, it is a great way of growing organically and quickly on any social media platform.
Cost-effective option
The most amazing part is its cost-effectiveness. You don't need ton-expensive resources to film and post a video. You can do all of it right from your phone. With a few trials, you can find the video style that works best for you.
Retarget viewers
This is a remarkable opportunity to target your video ads specifically to people who have previously consumed your content. With repeated consumption, they will become familiar with your brand. This will boost your chances of getting more traction and engagement.
Build a trust score
Short videos like behind the scenes, meeting with the team, filming process, or product packaging helps create a genuine connection with the audience. It allows the audience to see the "real you" and build trust in your brand. Videos allow you to build connections with your audience and automatically grow your page.
It is high time to consider video ads as an important element of your social media marketing strategies. Video making may seem difficult to a few, but the whole setup is right there in your pocket. All you need to do is grab your phone and start filming. With little effort, you can master the skill. Post videos and watch how your engagement skyrockets.