What is Pinterest academy about?
A fascinating interactive e-learning platform that covers everything marketers need to know to engage and motivate their target audiences on Pinterest has just been launched by Pinterest as part of Pinterest Academy. For advertisers, Pinterest is said to provide a distinctive and beneficial differentiator since it attracts visitors who are actively seeking to buy things. Ads are anticipated and encouraged on Pinterest since users visit the site early in the decision-making process with the intention of finding ideas for both buying and doing.
Also, marketers may use Pinterest to gain insights into new trends before they become popular, giving them a useful look at what their customers are likely to be interested in. Each month, more than 400 million users from all around the world utilise the site to find and implement fresh concepts. They are arriving at crucial times and stages in their lives, giving companies, advertisers, and agencies the chance to interact with them at the right time.
What courses are available on Pinterest Academy?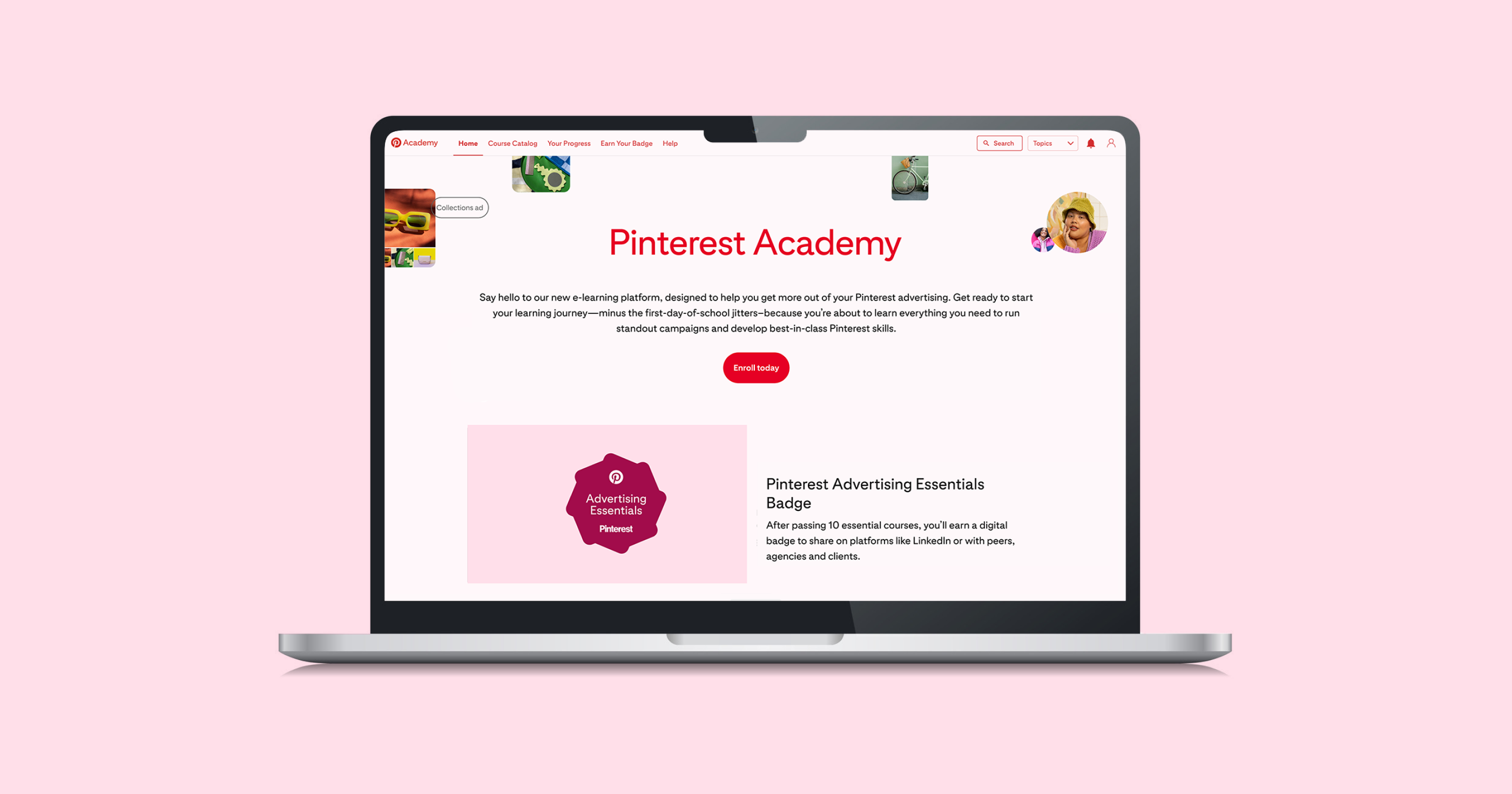 The Pinterest Academy courses provide helpful advice on the variety of Pinterest ad formats, how to use measurement tools, and a deep dive into speciality topics, like how to use the Trends tool because trends on Pinterest are proven to take off faster and last longer than trends anywhere else on the internet. The courses begin with the basics like "Why Pinterest?"
Also, Pinterest Academy gives advertisers a crucial method to learn how to use the unique insights and data that only Pinterest possesses, as well as how to make the most of the platform's tools and ad solutions. Agencies, advertisers, and marketing professionals will get knowledge on how to tap into new audiences throughout the platform and unleash lucrative potential. Businesses of all sizes have an equal opportunity to meet them very early in their decision-making process because 97% of the top searches on Pinterest are unbranded, which means Pinners choose not to include a brand name when they do searches.
Every phase of the marketing process has guidelines and advice for Pinterest Academy "students." The programme is interesting, interactive, and simple to understand in order to disseminate information on how to connect with the motivated Pinterest audience. In 2019, Pinterest Academy made its debut. With twice as many lessons as the previous edition, the most recent version offers new tactics and improved material. There are now more than 14 courses available, each consisting of more than 30 simple lessons that should be finished in around 15 minutes.