A Guide to SoundCloud: A Music and Podcast Platform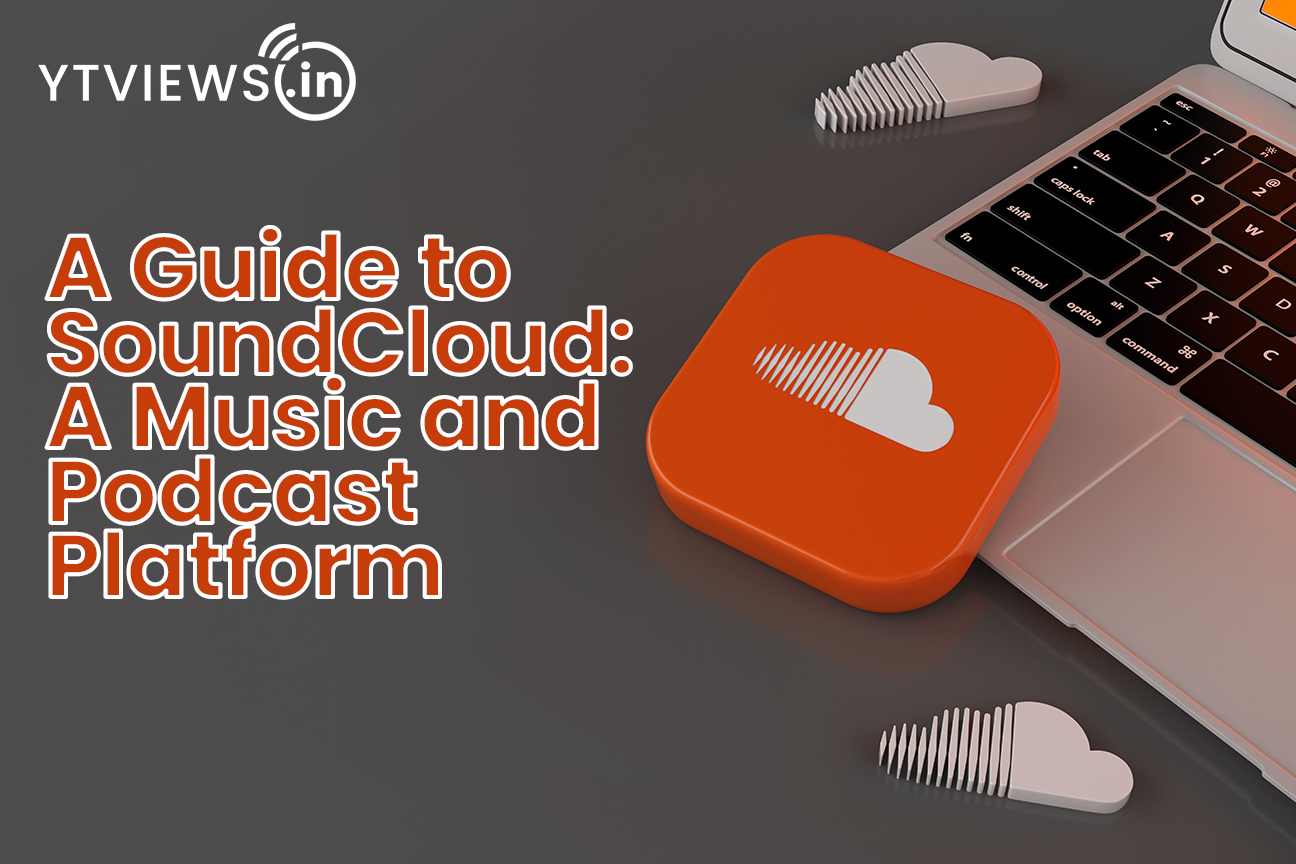 In 2007, SoundCloud was established in Stockholm, Sweden, as an online platform for music sharing and audio streaming. Through its various sharing tools, SoundCloud's interactive nature enables creators, including podcasters and musicians, to connect with listeners and fans. That includes the well-known commenting feature that SoundCloud is probably best known for. It lets people talk about specific moments in an audio stream, which everyone who listens to the track can see.
What you need to know about SoundCloud?
The free basic version of SoundCloud is accessible online and on iOS and Android devices. SoundCloud is a well-known platform for music and audio that lets you upload and store audio, discover new music and podcasts, connect with artists and fans, and stream music with SoundCloud Go+.
Since its inception in 2008, SoundCloud has claimed to be "the world's largest music and audio platform". Different people use SoundCloud for different things. For some, it serves as an audio and music storage container; some people use it to host and upload podcasts; Moreover, it provides artists with a means of directly interacting with fans and receiving feedback on their work for some people.
Some features of SoundCloud:
– SoundCloud is proud of the openness of its platform.
– SoundCloud's goal is to make music and audio sharing and streaming simple and transparent, in contrast to some music streaming and audio storage services that have extremely complicated usage agreements and place many layers of separation between you and your content.
– SoundCloud is similar to YouTube in that anyone can upload content that, once made public, can be discovered by anyone who visits the site (with the exception of videos, of course).
– Audio engineers upload their projects and experiments, emerging artists publish their tracks on SoundCloud, podcasters publish their shows on SoundCloud, and the list goes on.
– SoundCloud is a collection of all kinds of audio content that can be searched and streamed.


SoundCloud: What's New about this application?
SoundCloud has unveiled a brand-new Xbox One-specific app. You can use a streaming music service provided by the Xbox One app while playing your preferred Xbox One games. You'll be able to use SoundCloud tracks to back up your actions, whether you're fighting wars, crawling through creepy dungeons, killing zombies, or racing supercars. The Xbox One app is free to download from the Xbox App Store.
How does SoundCloud stack up against its rivals?
There is a lot of great music from underground artists and mixes that you won't find anywhere else thanks to the catalog's abundance of user-generated content.
Pros: Numerous licensed and unlicensed social features, including comments, reposts, and direct messages; a free tier supported by ads; and offline listening for just $4.99 per month.
Cons: Poor audio quality There is no lossless choice.
Summary:
– Users can upload, stream, promote, and share music and podcasts on SoundCloud, an online audio streaming and distribution platform.
– SoundCloud is free, but paid subscribers can listen to music without ads and listen offline.
– SoundCloud is available on desktop computers as well as iOS and Android mobile apps.