What are the most valuable features that come with LinkedIn premium
LinkedIn is the only social network that offers a "premium" paid plan offering additional features because of the large numbers of professionals who use LinkedIn as part of their job. While YouTube has some premium features, it's primarily the right to watch videos without advertising. You don't get additional features to communicate with other members. On the other hand, LinkedIn Premium provides greatly increased search and communication tools above and beyond what most LinkedIn tools can offer.
So, who uses LinkedIn Premium? There are several demographics that love it. In short, they are the categories of users who derive some economic benefit from using LinkedIn. This can be true whether it's a short-term boost or the use of an ongoing tool. And for a few people, the LinkedIn Premium features won't be needed because their use of the network is relatively casual.
Here is the breakdown of those key features that come with LinkedIn Premium.
InMail credits
InMail is a kind of private messaging on LinkedIn. However, regular private messaging can only be used with people who are part of your LinkedIn network, or who have permitted open messaging. The latter group often includes recruiters and similar industry professionals. InMail can be sent to anyone, but you must pay for each message or use one in your monthly allotment.
Since many professionals use email, which is freely available, it's easy to wonder why InMail is among the valuable LinkedIn Premium features. LinkedIn claims that InMails are 2.6x more effective than emails alone. One reason for this is that these messages can be sent and received only in limited quantities, meaning you get noticed more easily.
You are provided monthly credits dependent on your plan.  Subscribers to Career get 3, Premium Business gets 15, Sales Navigator Pro (20), or Recruiter Lite (30). These numbers reflect the level of expected usage for each type of LinkedIn Premium subscriber. You can also purchase additional credits as needed.
See who's viewed your profile
LinkedIn users without a Premium account are allowed to see a few profile viewers. In addition, they'll often get a clue about who else could've visited, such as where the other member works. However, for most visitors, the information is generalized, along with a total number of views. This can leave the member scratching their head, and it doesn't allow for follow-up in many cases.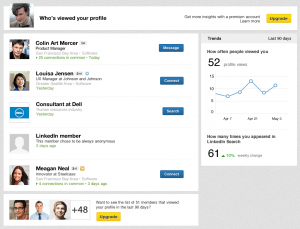 However, among the LinkedIn Premium features this is one of the more valuable. That's because you can turn profile views into opportunities. For jobseekers, visits from recruiters might indicate a company is interested in you. And for recruiters or sales professionals, a profile view might indicate a sales/recruitment lead to follow up on. Everyone with a LinkedIn Premium account can use those views as a reason to send an InMail. After all, that person has shown some interest in you.
Get access to LinkedIn learning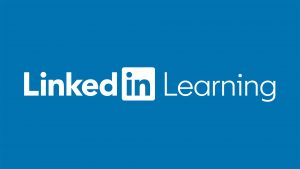 Formerly Lynda.com, LinkedIn Learning now features access to over 15,000 expert-led courses. This is a great, nearly free resource that lets you upskill or keep abreast of industry trends. You can also use LinkedIn Learning to explore career changes, gain insight into target markets, and more. Just about every industry on the planet is covered. The possibilities are endless.
Unlimited search
If you use LinkedIn to search for people and find the results are limited, LinkedIn Premium provides you unlimited search results. While job seekers might not find the lack of limits as valuable (you only need to find one person at a target company, for instance), other LinkedIn Premium users often need a lot of leads. For this reason, unlimited search is one of the LinkedIn Premium features that should not be ignored.