Ways to use social media to increase online sales
These days social media plays a vital role in the lives of the customers and has a direct impact on purchasing decisions. Consumers have increased the use of social media to discover brands, products and services and in the process it increases awareness and prospective sales. Consumers on the lookout, hitting the follow button mean business.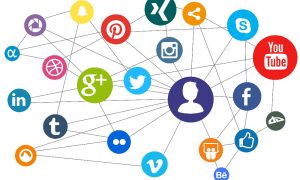 Not only are consumer shopping preferences shifting to socialmedia, social media platform developers are actively bringing sales and social marketing closer together with the steady emergence of new or improved social commerce solutions.
As your business looks to social media to increase online sales and turn a profit, apply these five simple tactics to your strategy.
Sell directly on social media platforms
Social commerce is booming, thanks in part to the pandemic accelerating digital transformation. As physical spaces shut down, digital storefronts went up. In 2020, Facebook, Instagram and Pinterest launched revamped social commerce tools, and Twitter, YouTube and TikTok announced that they too were exploring social commerce for their platforms.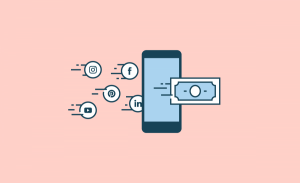 Social commerce encapsulates the entire customer journey, allowing consumers to move from discovery to purchase in a single channel. And with a frictionless shopping experience and streamlined checkout process, consumers are more likely to make purchases in the moment. Connecting the product catalogs to a social commerce solution also gives brands a chance to curate collections that align with larger campaigns.
Find the highest converting social content and make it more
Data and social best practices suggest that visual content help marketers hit social goals more than text-based posts, but maybe your audience is different. The only way to know is to track your own social success, dig into the data and make more of what works.
For the sake of understanding how social media can increase sales, focus your analysis on owned content that includes information about your products or services, promotions and links to your website. Ideally those links will include UTM parameters so you can effectively track the behavior and path of people who have clicked the link via Google Analytics.
What data matters most? Here's a quick breakdown of the KPIs you should be on the lookout for.
Organic: Engagement rate, click-through-rate, social traffic referrals, website page actions (e.g., form submissions, purchases)
Paid: Conversion rate, return on ad spend (RoAS), cost per conversion.
Once you identify your audience's preferred content formats, you can look for ways to transform them into shoppable posts. Thanks to emerging functionality across social platforms, everything from video to UGC can turn into a conversion opportunity.
Use conversational commerce to nurture buyers on social media
One of the obvious benefits of social media is that it gives both consumers and businesses a convenient, accessible way to communicate with one another. Conversational commerce combines messaging and shopping, enabling consumers to use chat or voice assistance to make purchases from a brand. Across platforms, messaging allows digital marketers to deepen customer relationships by offering more personalized recommendations like a digital personal shopper.
It's important to note that conversational commerce isn't solely about net-new sales. Offering strong customer service is an equally important benefit, and pays its own dividends given that it's the top quality consumers associate with best-in-class brands on social. No matter where a customer falls in the sales funnel, social marketers need to have a strategy in place to manage inbound messages and provide efficient, effective support.
Use social listening to find which topics resonate with the audience
Social listening lets businesses tap into public conversations that expand their understanding of their customers, industry and competitors. It can give insight into the trends your audiences are engaging with, reveal sentiment around specific brand campaigns, and opportunities to differentiate your brand from the competition. Social listening holds the answers to your business' burning questions and with knowledge comes power.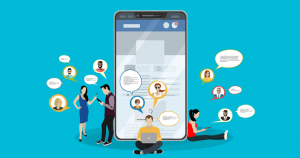 Combine your findings from social listening with your insights from content analytics and customer service channels to develop data-backed marketing messaging that converts. Social listening can also surface leads and sales opportunities for your brand, you just have to be ready to jump in.
Post on social media at the right time
Posting content at the right time often mean more impressions, engagement and conversions. Data will tell you, for example, that the worst time to post on Facebook is Saturday. But your audience is unique. Analyze your own social platforms and find what times work best for you, then build a publishing schedule from there. Publishing at the right time creates more exposure for your brand and, ultimately, more chances to entice a sale.
Focusing on just one of the ways we've outlined above may not move the needle for sales, but the sum of these efforts can make a massive difference.