Ways to use Pinterest for business
Pinterest was launched in 2010 and has been our online bulletin board since then. Recently it has been experiencing wild growth as it is stepping up as a valuable marketing tool for businesses. According to some reports, It is driving an exceptionally well traffic to company websites and blogs than most of the platforms combined. Pinterest is great for exposing new potential customers to your brand as it offers businesses of all sizes a unique way to market themselves. I'm going to enlist a few ways by which businesses can indulge Pinterest into their business strategy:
Draw out a marketing strategy
It goes without saying that you have to make a social media marketing strategy for every platform whatsoever. But with Pinterest, don't just dive right in. Pinterest is a bit different than the other social media platforms. For Pinterest you have to: set smart goals, learn about the audience here and the demographic, study your brand's target audience, consider your competitors' move and make content that is Pinterest specific.
Pin worthy content
Since Pinterest is a visual platform so effectively using it for business means producing high-quality, captivating, engaging visual content to share. The things that you have to keep in mind while creating content are: highest quality image and video, good descriptions, enchanting headline, incorporating a tasteful logo, properly functioning links and staying consistent. Skillfully mix useful, engaging and inspiring content boards with boards that are promotional.
Experiment
Do not keep using the same style and format for all your media and try experimenting with different pin formats. Add multiple photos to a pin to create a carousel, use carousels to display a variety of products in one pin and also post how-to Pins, step by step pins or inspiration boards to provide your audience with fun and valuable content.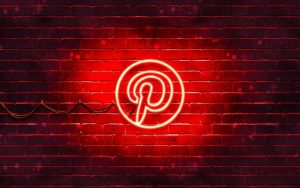 Optimizing Pins for SEO
You have to make sure that your business's Pins are easy to find in a search. You can do so by including keywords in your Pins' descriptions, on boards and in hashtags. To get a better idea of keywords you can do some research on it.
Ads
Pinterest allows advertisers to target ads around keywords, interests, location, age and other metrics and categories. Ads are an effective way to market your business. Detailed audience targeting lets advertisers reach specific groups of Pinterest users, including the people who: have visited your website, have engaged with your Pins, have engaged with similar content on the platform and newsletter subscribers.
Analyzing metrics
A power move is tracking, measuring and analyzing key Pinterest metrics and audience behavior to see what content performs best and what content is a little less engaging. There are many tools available to help you monitor your analytics.
Promoting
By promoting your Pinterest profile you can merge your followers from different platforms. You can do so by: linking your Pinterest profile on your company website, including the link in your email signature, cross-promoting your Pinterest business account on your business's other social channel and sharing the news of the Pinterest profile in a company newsletter.
Pinterest is expanding immensely and if you're not already on it, you probably should be.