How Discord is forging ahead as a marketing platform
Discord was conceived as purely an app for gamers who wanted to communicate with fellow players while playing. It has topics other than gaming like memes, fashion, cryptocurrencies, movies and so much more. People come together and share culture on this platform. It has evolved through the years and molded itself and levelled up as a marketing platform. Discord is pursuing a different marketing strategy by reaching out to well-known brands to convince them to join the platform—not as advertisers, but as operators of branded communities. Those who use Discord for business appreciate how easy it is to connect employees both inside and outside the office. Let us look into some appealing features of Discord:
Economical 
Discord has many features which are free to use. Most users can do with a free membership. For extra perks, businesses can invest in 'Nitro' which can be bought at an affordable price. Nitro provides access to HD video capability, larger servers, custom emojis, and a few other perks.
Integration with various tools
Discord is integrated with a number of platforms like YouTube, Twitch, Webhooks, Zapier, etc. Discord encourages developers to work with its API to create new collaborations.
Smooth audio sync performance
Discord is known for syncing clear audio between users. This allows team members to collaborate in perfect time with no delays or lag issues during Discord group meetings. Given the current situation, it does play a significant role in communication.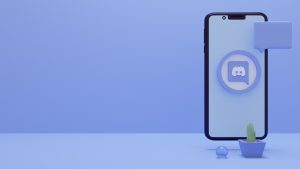 Usage of bots
Bots can help fill the gaps between what Discord formally offers and what you would do in a physical office. As Discord becomes more common in work settings, you can expect to see more business-focused bots.
Large servers 
Discord servers are equipped to handle all the data you want to share between teams, including video and audio chat as well as screen sharing. There are opportunities available for hosting events or large-scale collaborations as it has the capacity to conduct these events.
Security
It also employs two-factor authentication to keep unauthorized users from accessing accounts. Its IP security is tight as well and requires verification for logins from a different IP address before granting access.
Discord is clearly useful for collaborating quickly and swiftly, which is a must in these times of social distancing, remote work, and shifting priorities. There is serious potential for Discord to become a major business tool in the future by branching out with its useful features and ideas.