Ways to make the best out of social media and grow your career
If you thought social networking was just for fun and a time-wasting activity, think again. Social media has become an essential part of how people communicate, and is often a critical part of the workflow in various sectors of business and life, from companies to government agencies. So there are several ways in which social media can help your career. Here are 7 ways to make the most of social media and make your career more successful.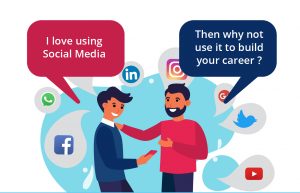 Create a Professional Profile
Give your profile a professional look that shows visitors what you stand for. If you already have an existing profile, you might need to make some changes. And for new profiles, getting it right saves you the stress of having to update it frequently.
The first thing you'd have to do is include a display picture of your brand or business name, or a well-edited photo of yourself, depending on the products or services you intend to offer.
Next, write a short, yet comprehensive detail of what your brand or business stands for in your bio. Ensure that it highlights your best skills and each description is free of grammatical error. This will help people in need of your services locate you more quickly with the help of the algorithmic system of the social media platform in use.
Showcase your expertise
Job hunting gets easier with social media. Employers and jobseekers will always find a common ground on social media, especially if they're the right match. To save yourself the trouble of having lengthy conversations or having a potential business partner, employer, or customer overlook your talent, you need to put it on display.
There are unique features on social media platforms that allow you to include a link to your portfolio, a link to other professional accounts, or simply upload images of your products or services where applicable. This way, prospects can review your skill and expertise before formally reaching out.
Engage in online job platforms
Online job platforms usually contain vital information on how to build your career and offer value. They also keep you updated on the latest job trends. By becoming a part of these platforms, you can gain access to knowledge that'll help take your business or brand to the next level.
On some occasions, you could find recruiters and investors that may be interested in your products or services, which may eventually prompt them to work with you.
Connect with the community
No man is an island, especially when it comes to business. With social media, you can connect with like-minds and other individuals or businesses in the same industry as yours. These experts will give you insights into the corporate world and the trends that would influence your decision-making and action plan.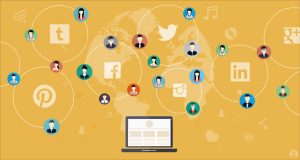 When doing this, try not to limit your connection activities to just your geographical location. As a matter of fact, it is better to connect with both local and international communities if you want your brand or business to go global. Connecting with international communities acts as a form of effective self-advertisement, as partners and investors from these geographical locations find it easier to hear about your brand or business and partner with you when the demand for it arises.
Be valuable to the community
Social media platforms require interaction. Try not to be the passive member that only receives information, but the active member that gives information too. With your profile, share your opinions, resources, and observations that could be of interest to other brands and businesses in the community too. By doing so, you're building a reputation for yourself and adding value to the community.
Social media is a powerful and resourceful tool.Every business or brand will find its target audience on social media platforms, as numerous people visit these platforms every day. With the right plan, dedication, and consistency, social media could be the perfect force to skyrocket your career and business.