5 new ways to use social media to gain new consumers
Social media is more than just engaging with your current followers. It's a great way to gain new consumers and not just build brand awareness. However, many marketers gear their social strategy to their current consumers and followers and don't think outside the box to gain new consumers.
When consumers are researching a brand, they often explore the brand's social media accounts. This means your social channels need to be set up properly to gain new consumers. Additionally, there are strategies that marketers can implement that puts their social media channels in front of new potential consumers. Social media is a huge opportunity to gain new consumers, so your social media channels need to have posts that appeal to first time buyers as well as your current consumers.
Lastly, there are ways you can partner with your current consumers or social media stars to promote your brand through their own channels gaining new eyeballs on your brand. So, let's explore some new social media strategies, shall we?
Incentivize consumers
Converting consumers into brand ambassadors gains your brand authentic earned social media posts. Consumers prefer to hear about brands through their friends and family over learning about a brand from the brand itself so brand ambassadors are a gold mine.
If you scale your brand ambassador program, you can gain a ton of new consumers. However, to get your consumers to post, you need to incentivize them monetarily or with product.
Work with Influencers
Influencers are bloggers and social media stars that can create buzz for your brand. When they post about your brand on their social and blog posts, your brand gets in front of their followers gaining new consumers.
Find a creative direction for their social media posts and designate a theme for your influencer campaigns so that you can earn engaging content. Challenge your influencers to get really creative on social.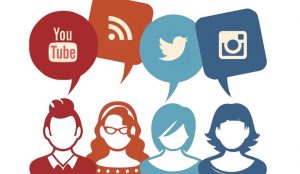 When working with influences, giving them a unique discount code that they give their audience when their audience purchases online, you can easily track ROI. When working with influencers, they won't always let you know when they post. So, it's extremely important to implement social listening and monitoring so you can keep a pulse on your earned media and measure your results.
Run a contest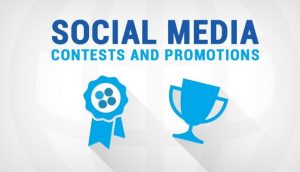 People like free stuff and a contest allows consumers to take multiple actions to enter your contest or giveaway. To enter to win, social media users can do some of the following:
Follow your brand on social
Tag a friend
Reshare the post
Use a hashtag
Do a social media takeover
Found a great high-profile influencer? Invite them to take over one of your social media channels for a day. Their followers will follow them on your brands channels gaining new views and new followers. A social media takeover is also an engaging way to generate content for your social channels.
Before the takeover, work with the influencer on guidelines but be careful to not be too strict as you want to allow for creative freedom. Be sure that you and the influencer promotes the social media takeover ahead of time. Post on each of your social accounts, use fitting hashtags, buy ads and promote the takeover in your email marketing.
Embrace co-creation with other brands
Finding like-minded brands with large followings is pretty easy.
Approach them with a friendly outreach email and let them know that you're interested in co-creating content together. This could take various forms such as:
A co-influencer marketing program which will be relevant for both brands and the best part of this is that the cost for influencer marketing suddenly gets split between the two of you
Swap guest posts
Talk about each other on your social channels
 Co-write content like an eBook and split the cost of promoting your awesome eBook