Twitter Blue has been rolled out in India. How much does it cost?
The cost of the Twitter Blue premium subscription, which has begun to roll out in India, has gotten an estimated price tag. Images of the Twitter Blue membership prompts that users in India have begun to share. However, photographs posted by Twitter users show that the cost of Twitter Blue in India is more expensive than it is in the US. Musk has previously stated that the price will be modified per nation according to purchasing power parity when introducing Twitter blue. Users in India are charged Rs 719 ($8.93), which is more than the $8 that is currently being charged in other nations.
According to reports, only a few people are now seeing these solicitations for Twitter Blue. Musk had earlier on November 6 stated that Twitter Blue is scheduled to launch in India in under a month. Along with this, Musk stated that those who are prominent figures will get a secondary tag underneath their name, just like politicians already do.
Perks of Twitter Blue in India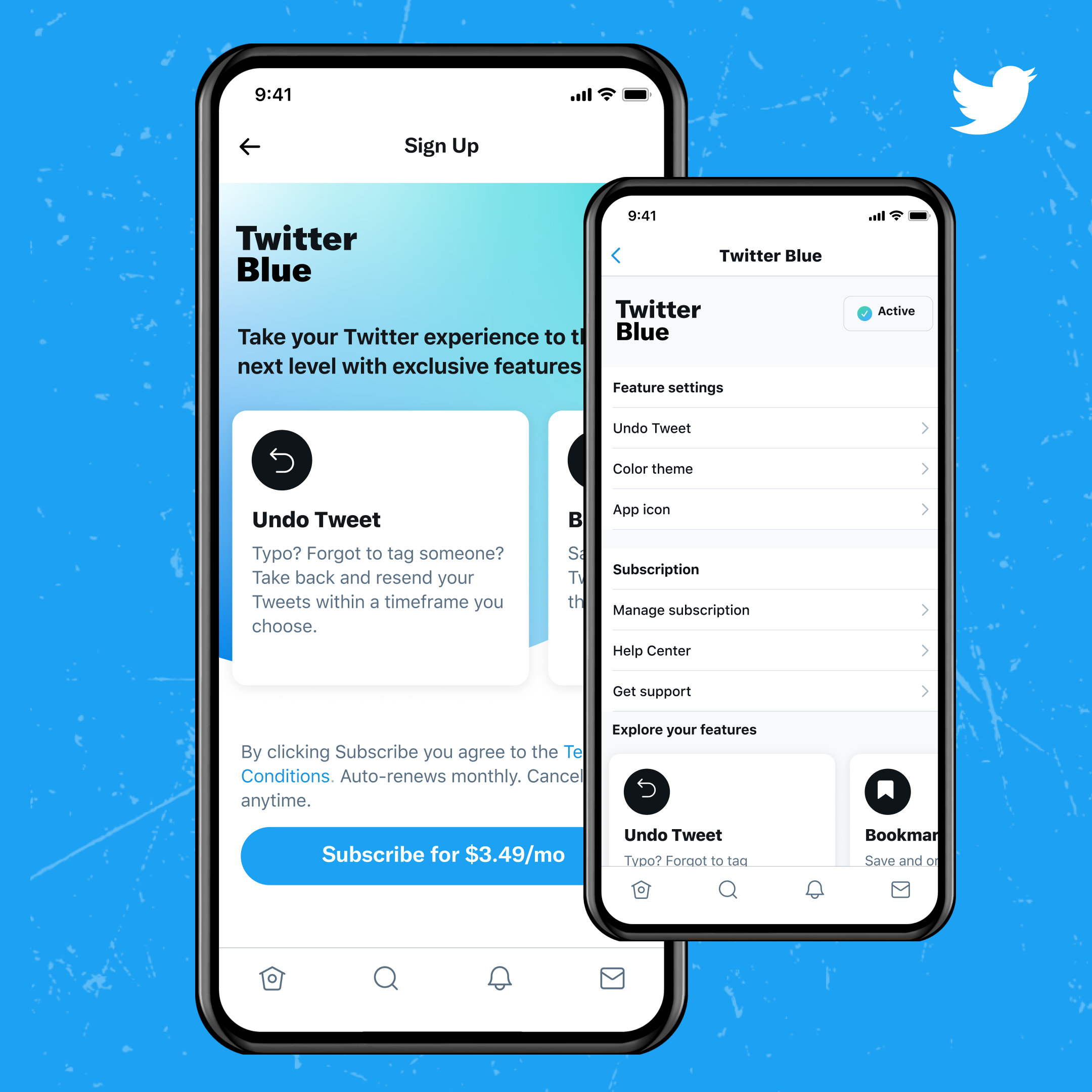 Musk had stated that subscribers to Twitter Blue will receive benefits such as priority in replies, mentions, and search, which is necessary to combat spam and scam, the ability to post lengthy video and audio, half as many ads, and paywall bypass for publishers willing to partner with Twitter, which will also provide the social media platform with a source of income to reward content creators.
Prior to the implementation of blue tick subscriptions throughout India, news agency ANI stated that Twitter has begun designating Indian government handles and Indian media as "official." The word "official" was seen in the Twitter accounts of many Indian government agencies. Examples of accounts with the "official label" include the Prime Minister's Office, Prime Minister Narendra Modi's official Twitter account, and Defense Minister Rajnath Singh's account.