TikTok is offering very cheap advertisements to overtake rivals
As the rapidly expanding video app aims to snag a greater portion of the digital ad industry in the midst of a dip in online spending, TikTok is providing less expensive advertising rates than competing social media platforms. Due to TikTok's reduced prices and higher levels of interaction, advertisers, industry associations, and businesses have warned the Financial Times that more and more ad spending is shifting away from platforms like Twitter and Meta, which owns Facebook and Instagram, and toward TikTok.
With more than 1 billion users globally, TikTok, owned by China's ByteDance, has recently shaken up the social media sector. In a time when marketing expenditures are getting less, the short-form video app, which first included adverts in 2019, has also been undercutting competitors. According to data from 2022 provided by the New York-based marketing business VaynerMedia, the cost to get 1,000 impressions from video advertising on TikTok is almost half that of Instagram Reels, a third less than Twitter, and 62% less than Snapchat. Advertising soared on TikTok in the fourth quarter of last year. According to statistics from Pathmatics, a market intelligence company, the top 1,000 advertisers in the US raised their expenditure on the viral video platform by 66% to $467mn from September to October of 2022.
Tiktok apparently offers the cheapest ads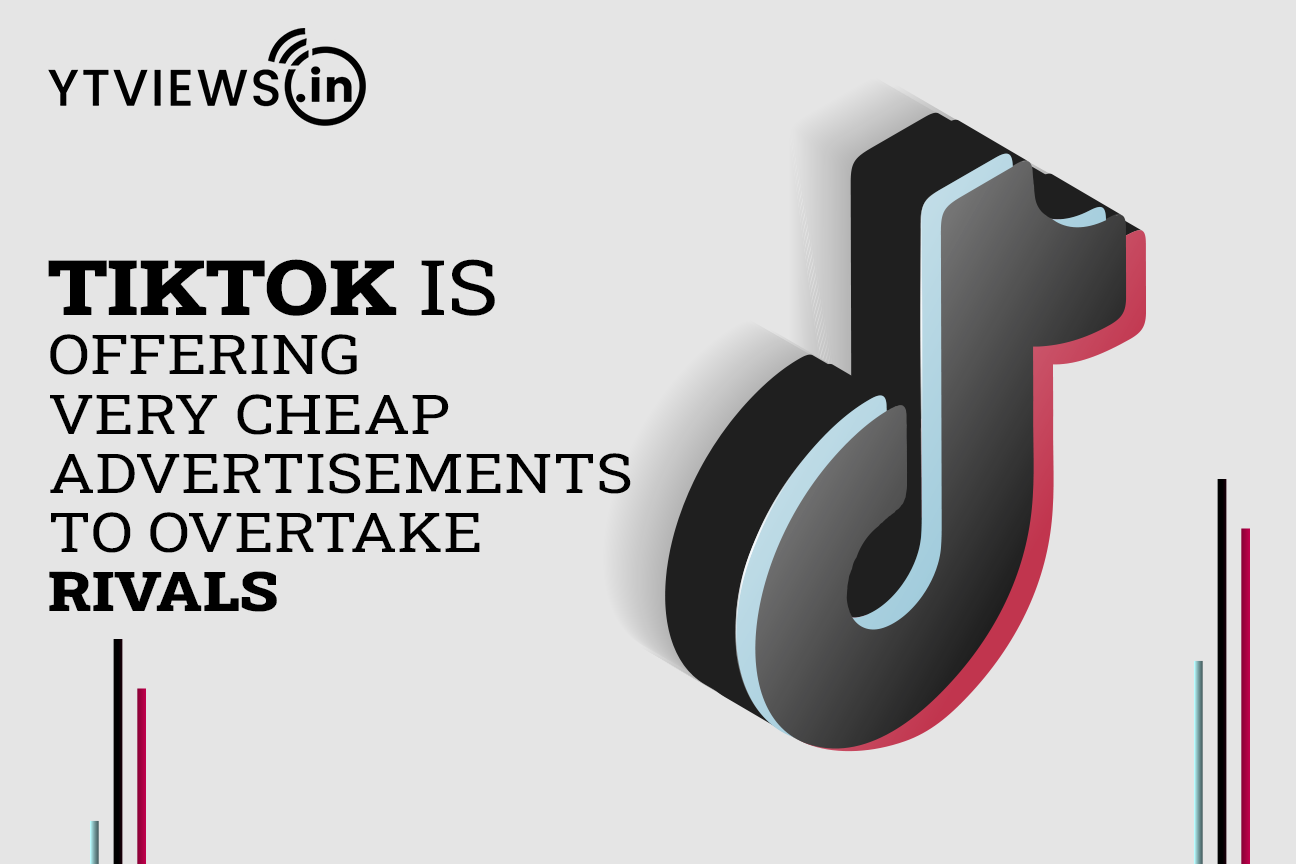 Tech giants have been impacted by a global decline in online spending in 2022. Meta and Snap have both seen major revenue growth slowdowns, which have resulted in considerable employee cutbacks at both businesses. TikTok was not exempt. The FT reported in November that the firm reduced its global revenue forecasts for 2022 by 20% as a result of the unstable ad market. The business nonetheless predicted it would generate more than $10 billion in sales in 2022.
According to Eitan Reshef, CEO of digital marketing firm Blue Wheel Media, "There was this kind of gold rush component to [promoting on TikTok]… based on the capacity to recruit new people, it's been a stratospheric increase." He stated that whereas TikTok may have an engagement rate of up to 6%, the average for companies on Instagram was 0.6%, when consumers clicked on, watched, or interacted with commercial material. On TikTok, advertisers can pay to promote their own films, purchase advertising space that appears between user videos, hire influencers to generate promotional material or launch a "branded hashtag challenge" to get users to make content featuring their brand.