Metaverse : a vision for the future
The term "metaverse" is now the hot topic in the online industry as it's all set to bring the future here right now, with the most futuristic goals and objectives Facebook CEO Mark Zuckerberg recently rebrands his company's name Facebook to Meta Platforms Inc., or Meta for short.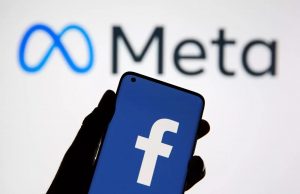 Metaverse brings the most modern technology and programs under one single application. Although the apps Instagram, WhatsApp, and Facebook will continue to bear the same name to avoid all kinds of confusion. it is only the company owning these apps that will have the name, Meta. Announcing the brand new name the CEO said, "Today we are seen as a social media company, but in our DNA we are a company that builds technology to connect people, and the metaverse is the next frontier just like social networking was when we got started."
Meaning of "Metaverse"?
The prefix "meta" comes from Greek and means beyond, after, or across. So, the portmanteau of "meta" and "universe", that is, metaverse, symbolizes a place beyond reality that exists in the virtual realm but feels the most legit and original. it is a virtual parallel universe to which people can get access through their smartphones, PC and laptops. Metaverse is a multiverse that interoperates more with the real world and incorporates augmented reality overlays.
Origin Of Metaverse
the concept is that people from all around the world could come together in a virtual space to connect, collaborate, trade, and have fun without actually needing to be together physically. For example, you could be in a certain part of the world and have dinner with a friend from far away with just a single click to the video call option. however, in the future, the objective is for the metaverse to be a much more evolved and developed space. As venture capitalist Matthew Ball wrote in a blog post, the metaverse will be "a fully functioning economy… where individuals and businesses will be able to create, own, invest, sell" products. There are already gaming tokens that are monetizable and a new class of assets called NFTs (non-fungible tokens) has also emerged that only exist digitally.
Ball further elaborates that metaverse will "be an experience that spans both the digital and physical worlds" and offer "unprecedented interoperability of data, digital items/assets, content".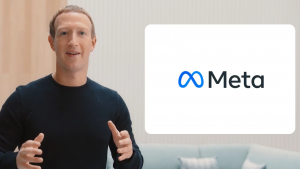 In an interview with The Verge, Zuckerberg said that "the metaverse isn't just virtual reality" also that it will be available in virtual and augmented reality forms. It will be accessible through computing and digital platforms such as smartphones, PC, laptops and, even gaming consoles. now that does sound amazing, isn't it?
The metaverse, CEO said, would be "a persistent, synchronous environment where we can be together, which will probably be going to resemble some kind of a hybrid between the social platforms that we see today, but an environment where you're embodied in it".
What do we know so far?
Online gaming platforms such as Fortnite and Roblox have started to create a virtual world among the players. Fortnite has even conducted a concert starring the musical icon Ariana Grande. The graphics company Nvidia is reportedly building its "Omniverse", which is said to be a platform for connecting 3D virtual worlds.
As for the Facebook metaverse, the company said it'll "require continued investment in product and tech talent, as well as growth across the business". It has already announced a USD 50 million investment to collaborate with industry partners, civil rights groups, governments, non-profits, and academic institutions "to determine how to build these technologies responsibly". And, now it is the primary objective of the brand to hire highly skilled workers and employees to give metaverse that X-factor it needs.
Privacy policies
"Privacy and safety need to be built into the metaverse from day one. So do open standards and interoperability. This will require not just novel technical work — like supporting crypto and NFT projects in the community — but also new forms of governance. Most of all, we need to help build ecosystems so that more people have a stake in the future and can benefit not just as consumers but as creators," Zuckerberg said in his letter.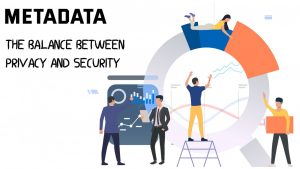 The company refuses to provide details about its privacy policies and transformations since its previous exodus from WhatsApp. The controversies regarding Facebook in the past concerns the company and it aims to keep the user data more personal and safe from third parties. Centering its development of the metaverse in Europe, where the European Union has put in place some of the world's strictest data privacy and processing rules as part of the General Data Protection Regulation (GDPR) could be a part of a strategy to stay in step with regulators while creating the new tech.
Facebook's metaverse is the evolutionary step-up that the online social industry required. it is a project that will be made by the people and for the people, it will be accessible to anyone and everyone. people from all around the world will be able to connect, socialize, collaborate, do business, have fun and go beyond reality.