Meta's race against time to release its first AR glasses in 2024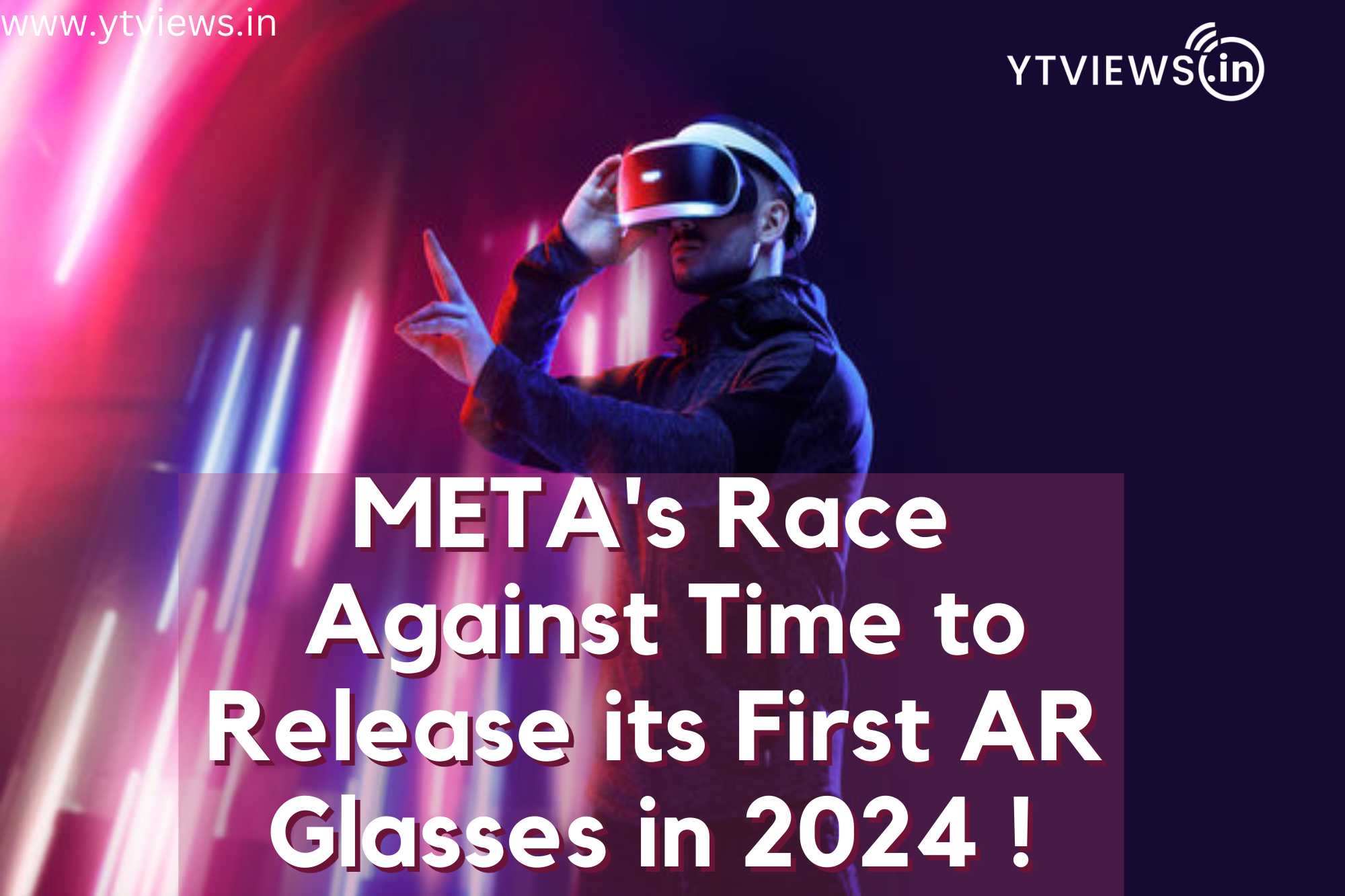 Zuckerberg calls AR goggles a "holy grail" device that will "redefine our relationship with technology," akin to the introduction of smartphones. During the special effect-laden video announcing Facebook's corporate rebrand to Meta last October, they acted as the connective tissue for his metaverse pitch, letting people play games and work with virtual humans in Star Trek-style.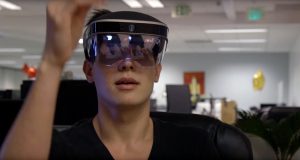 Zuckerberg may have big hopes for smart glasses, but the near-term reality of the technology is far less lofty. The demonstrations during Zuckerberg's Meta presentation, such as playing virtual chess on a real table with someone's avatar, weren't based on any functioning hardware or software. And Meta doesn't yet have a working, wearable prototype of its planned AR glasses but rather a stationary demonstration that sits on a table.
Still, Zuckerberg has ambitious goals for when his high-tech glasses will be a reality. Employees are racing to deliver the first generation by 2024 and are already working on a lighter, more advanced design for 2026, followed by a third version in 2028.​​ Animating the push for AR glasses and Facebook's rebrand to Meta is a desire by Zuckerberg to cast the company he founded as innovative once again.
If the AR glasses and the other futuristic hardware Meta is building eventually catch on, they could cast the company, and by extension Zuckerberg, in a new light. Meta's CEO also sees the AR glasses, dubbed Project Nazare, as a way to get out from under the thumb of Apple and Google, which together dictate the terms that apps like Facebook have to abide by on mobile phones.
The first version of Nazare is designed to work independently from a mobile phone with the assistance of a wireless, phone-shaped device that offloads parts of the computing required for the glasses to operate. A marquee feature will be the ability to communicate and interact with holograms of other people through the glasses.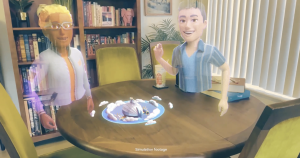 In addition to Nazare, a separate, previously unreported pair of cheaper smart glasses codenamed Hypernova are also planned for 2024. Nazare is designed to operate independently of a smartphone, but Hypernova will pair with a nearby phone to show incoming messages and other notifications through a smaller, heads-up display, similar to the North smart glasses Google acquired two years ago. Together with Nazare, Hypernova, and future versions of the Ray-Ban camera-equipped glasses it recently introduced, Meta hopes to be selling tens of millions of smart glasses towards the end of this decade.
Similar products from Microsoft, Snap and others are far from mainstream. And the stakes couldn't be higher for Meta. To build the glasses and future VR hardware, Meta has aggressively poached from Microsoft, Apple, Google, and others, driving up the price of talent across the industry. There are plans to increase spending on building AR and VR hardware in the years to come, an immense bet happening while his business is under pressure from all sides.
Zuckerberg has insisted that the first version of Nazare offer a full AR experience with 3D graphics, a large field of view, and a socially acceptable design. While Meta is racing towards a 2024 ship goal, there's no guarantee that Nazare will meet that target. Its ship year has already slipped multiple times. Work is still very much underway on the product experience, especially on the software side.
Now Meta is pursuing a version built on top of Android for the first version of the AR glasses — a similar approach to what powers the company's current Quest VR headset.
The displays of Nazare are powered by costly custom waveguides and microLED projectors. The first version will have eye tracking and a front-facing camera, along with stereo audio in the frame. Perhaps the most futuristic aspect of the first versions of both Nazare and Hypernova is a wrist device Meta plans to bundle with the glasses for controlling them, hypothetically, with the wearer's mind — something that will likely be the company's next big privacy hurdle. Someone can essentially think to type or control a virtual interface, which Meta believes will aid in interacting with smart glasses that don't have a touchscreen, mouse, or keyboard.
In the nearer term, Meta is planning to debut its first-ever smartwatch as soon as this year. A second version of the company's smart glasses with Ray-Ban is also in the works. On the VR side, a higher-end headset codenamed Cambria with pass-through video capable of blending the real and virtual worlds is being readied for later this year, ahead of a similar device Apple is planning to release.
Even though Zuckerberg has already staked his claim on the metaverse, it's going to be a long time for AR glasses to possibly garner mainstream appeal.