Meta Takes Action against Harmful Content on Facebook and Instagram
The Meta said in November it had taken action against a total of 23 million pieces of harmful content created by Indians on its social media apps Facebook and Instagram. Between November 1 and November 30, it removed around 19.52 million pieces of content on Facebook and over 3.39 million pieces of content from Instagram, according to the company's monthly India report.
Actions are taken on Facebook, and Instagram: Policy areas targeting Facebook content include "spam" (14.9 million), "adult nudity and sexual activity" (1.8 million) and "violent and explicit content" (1.2 million).
By "actions taken," the company means the number of content items (such as posts, photos, videos, or comments) against which Meta has taken action for violating its standards. "This metric shows the extent of our law enforcement activities. The action could include removing any content from Facebook or Instagram, or covering a warning of photos or videos that may upset certain audiences," the company said.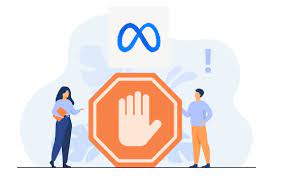 Complaints received on Facebook: Meta says it received 889 complaints under Facebook's 2021 IT rules and provided tools for users to resolve their issues in 511 of the reported cases.
According to the report, the most common complaints from Facebook users were about hacking into their accounts, followed by loss of access to user-managed pages, bullying or harassment, and content showing users naked or partially naked or engaging in a sexual act.
Complaints received on Instagram: Meta said in its report that Instagram had received 2,368 complaints under the 2021 IT rules from Instagram users. Most complaints were about account takeover (939), followed by fake profiles (891), bullying or harassment (136), content showing the user nude or partially nude, or engaging in a sexual act (94).
The company provided users with tools to solve their problems in 1,124 cases. According to the new IT rules 2021, large digital and social media platforms with more than 5 million users must publish monthly compliance reports.