How does Social Media affect Commerce, Business, and Society?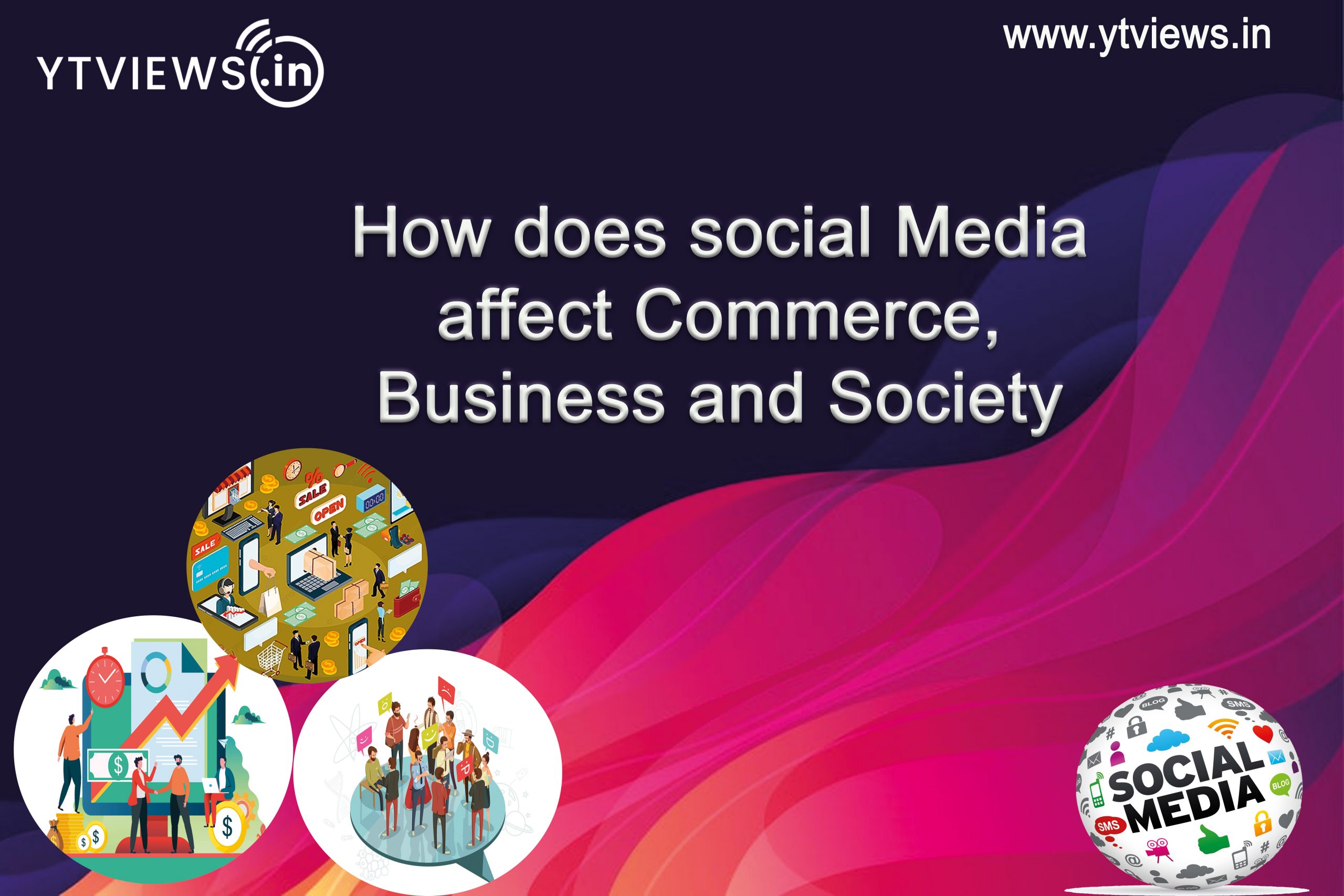 Information and communication technology has undergone significant transformation since the rise of social media. This transformation has been largely facilitated by social media.
Let's take a look at a few of the statistics that show how powerful social media is:
Social media has 3.03 billion active users out of the 4.2 billion users. More than 90% of global brands use at least two social media accounts. Facebook Messenger and WhatsApp handle approximately 60 billion messages each day.
We are still witnessing ongoing changes in this sector, and the process of change is not yet complete. The development of mobile technology has significantly increased the impact of social media. The majority of people's time was spent using mobile devices. You can easily connect with anyone, anywhere, at any time, thanks to mobile devices.
The significant rise in social media use is largely attributable to this.
Facebook: 2.072 billion users
YouTube: 1.5 billion users
Instagram: 1bn users
Flickr: 90 million users
Google+: 111 million users
LinkedIn: 562 million users
MySpace: 15 million users
Periscope: 10 million users
Pinterest: 200 million users
Reddit: 542 million users
4Chan: 27.7 million
Airbnb: 150 million users
Snapchat: 186 million daily users
Twitter: 326 million users
Wechat: 1.12 billion users
Weibo: 600 million users
WhatsApp: 900 million users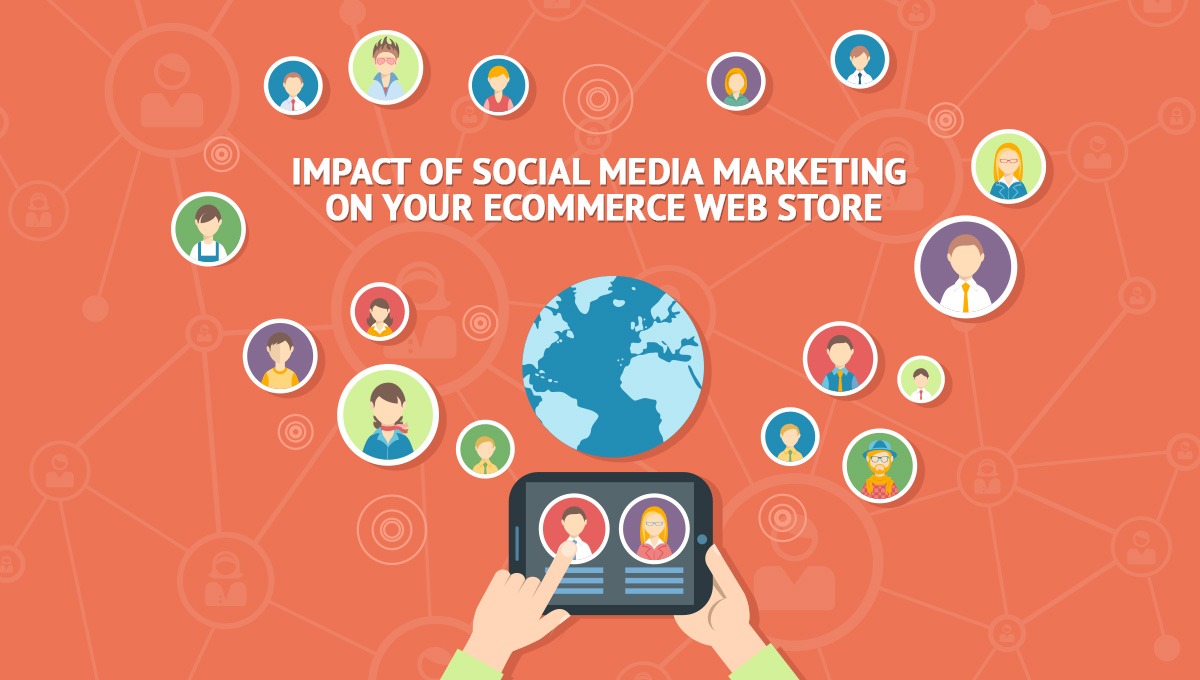 Impact of Social Media on Commerce-
Since the rise of social media, businesses and organizations use this platform to connect with their customers and have become extremely popular with them. It's rare to find a business that doesn't use social media to connect with its audience.
Without a doubt, social media has a significant impact on business. Organizations know how important social media is for building a brand and increasing revenue overall. This platform enables businesses to simultaneously generate insights and offer products and services to specific audiences. As a result, social media plays a significant role in business.
Utilizing social media in the workplace has been shown to marginally improve knowledge sharing. Experts also recommend making full use of social media in the workplace because it helps to reduce boundaries and disparities as well as create skilled and knowledgeable workers.
This has a downside as well: fewer social shares have the potential to undermine the overall credibility of a business by creating negative social proof. Nowadays, businesses utilize social media extensively. Social media use by businesses is no longer an exception, unlike in the past. While a few businesses tend to remove the sharing button from their website when they experience the negative effects of social media on their business.
A study has shown that when e-commerce retailer Taloon.com in Finland removed the sharing button, their overall conversion rate increased by 11.9%. As a result, social media can have a positive or negative effect on your company. If you can gain the trust of your customers through social media, your overall conversion rates will rise. On the other hand, if customers lose trust, it can be bad for your business and cause significant losses.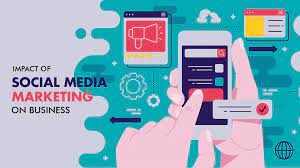 Impact of Social Media on Business-
If you don't use social media, you're missing out on a great opportunity to grow your business. Social media is extremely beneficial to your business. Let's examine the primary advantages of social media for businesses:
(i) Increasing Brand Awareness- Since social media is used by more than half of the world's population, it is the ideal medium for targeting potential customers. You now understand the significance of social media for your business because, according to a report, more than 60% of people say they discover new products on Instagram. Social media marketing has helped businesses turn a profit, and you can do the same because it is the only platform that can quickly reach a large number of potential customers.
(ii) Keeping in Mind Studies have shown that the majority of people who use social media login to their accounts at least once per day, with many doing so multiple times per day. As a result, you can take advantage of this opportunity to keep an eye on them. Every time a potential customer logs in to their accounts, you can connect with them using this platform.
The only thing you have to worry about is keeping your posts interesting and interesting. You must ensure that you post content that is informative and that your content meets the needs of your users. After reading your content, you must ensure that readers are pleased and satisfied simultaneously. If you post good content, people will keep you in their thoughts, which can help you grow your business.
(iii) Showing the Human Side of your Image- Studies have detailed that most individuals just trust a brand that shows a human side of their image which implies that they are curious as to whether the brand is living up to the assumptions in reality or not. They want to know if the company keeps its word.
Utilizing social media, you will need to demonstrate the human side of your business to grow. Before a customer makes a purchase, you will need to respond to the fundamental questions they ask:
if your product is truly effective?
What are its advantages and disadvantages?
What are your company's core values?
You won't get any good conversions unless you respond to these questions. Consequently, virtual entertainment stages can be best used to refine your image and answer every one of the undeniable inquiries of clients.
(iv) Increasing website traffic You want to increase website traffic, and social media platforms are the best tools for doing so. You can get people to your website through a variety of social media posts and advertisements. If you have good blog posts or content on your website, you can share them on your social media accounts to let users know you have published something, which will increase website traffic.
You can attract new visitors to your website by sharing the content of your website on your social media account, which is one of the main advantages of social media. Make sure that the name of your website appears in the post before sharing content from your website on social media.
(v) No matter what kind of product you want to sell, you can sell it well using social media. Your overall sales are significantly affected by your social media account. Using this platform, you can get in touch with new customers. You can use social media to increase the number of people who buy from you because there are always more people using them.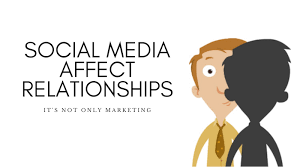 Impact of Social Media on Society and Personal Relationships-
The impact of social media has altered how we perceive ourselves and our relationships, as well as how we connect with our surroundings as a whole. While web-based life systems can have several positive effects, such as raising awareness of social causes, promoting organizations, and improving relationships between people who may not have met without Social Media, they can also have negative effects.
While there are numerous benefits to innovation, and social networking has greatly increased cross-societal communication, it is essential to consider the negative effects that web-based life use has had on the human experience. Social media abuse is a global problem that affects people of all ages, and research has shown that excessive web use can be extremely harmful to our mental and emotional health.
When they leave their preferred social media platform, many people who use social media as their primary means of communication report feeling restless and depressed. The abuse of online life can cause symptoms like gloom, anxiety, depression, FOMO, and OCD because people constantly worry about what other people will think of their posts and conversations.
Therefore, if you want to use social media productively and positively, it's important to be aware of how you use it. Networks like Twitter, LinkedIn, Facebook, Snapchat, and Instagram continue to advance in tandem with the ever-increasing popularity of social media sites.
You will gain advantages in marketing, self-expression, and social networking if you use them correctly.