Major Actions To Promote Your LinkedIn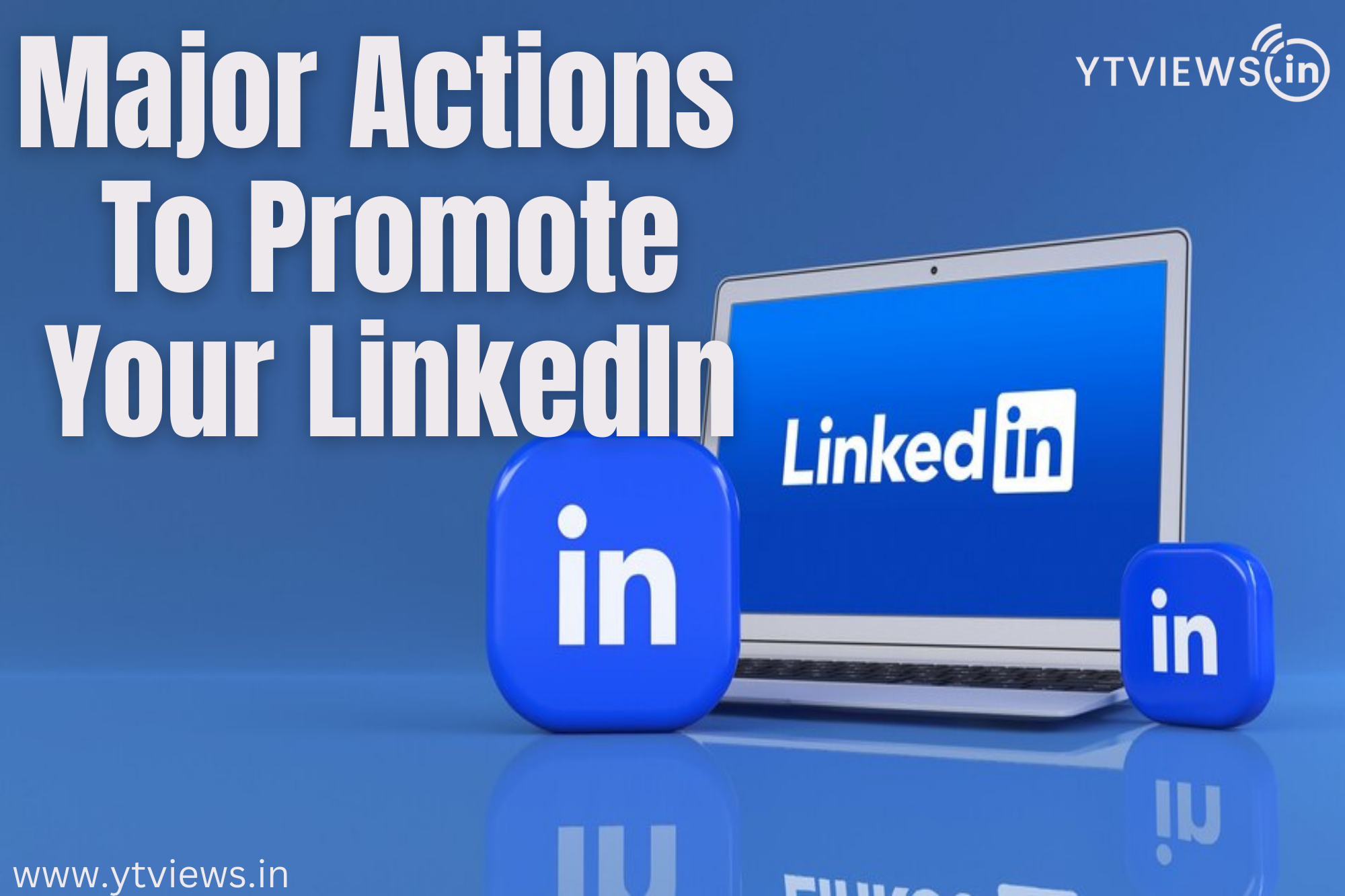 Are you looking to take your LinkedIn profile to the next level? Growing a strong network of professional contacts and expanding your career opportunities can be an overwhelming task, but with the right strategies, it can be achieved. From boosting engagement with strategic posts to optimizing your profile, this guide provides essential tips on how to promote yourself on LinkedIn.
a). Optimized your LinkedIn profile:
Optimizing your LinkedIn profile is an important step in achieving your goals. Having an up-to-date and accurate LinkedIn profile can be the key to new job opportunities, more connections, and better visibility in the professional world. It's also a great way to showcase your accomplishments and demonstrate what sets you apart from other professionals.
b). Researched from Pain Point:
Promotion on LinkedIn can be a great way for businesses to reach potential customers and clients. From creating compelling content to connecting with key influencers in your industry, there are many advantages to marketing on this popular platform. However, it is not without its challenges; many business owners encounter some pain points while trying to promote their brand on LinkedIn.
c). Learned from competitors:
Create a list of direct competitors and review their profiles. Note any tactics they are using that are successful in engaging their audiences, such as sharing content that resonates with viewers or running contests or promotions. Once you have identified which methods work best for them, think about how those same techniques could be applied to your own campaigns. With just a few tweaks here and there, you can start leveraging their success for yourself!
d). Engagement is essential: 
Engagement is essential for LinkedIn promotion. Having an active presence on the social media platform is key to maximizing visibility, building relationships, and boosting professional credibility. But, engagement isn't just about posting content or responding to messages – it's about actively participating in conversations, listening to what others have to say, and forming meaningful connections with others in your network.
Result!:
In conclusion, promoting your LinkedIn profile is a great way to boost your professional presence and create opportunities for yourself. Taking the time to create an engaging profile, regularly post updates, and leverage other platforms will ensure that you are reaching a wider audience and getting the most out of your LinkedIn presence. Don't forget to utilize the features available on LinkedIn such as endorsements, groups, and messaging so you can generate even more interest in your profile.