IGTV for marketers
IGTV or Instagram TV is a long-form video format on Instagram and is also a standalone app. Right now, you have every reason to use IGTV to grow your business and mostly no reason to ignore it. IGTV can boost your visibility, create more engagement, drive more traffic and assist in building your community. It can also give you another way to entertain, educate, and interact with your audience. Let's plunge in and find out how marketers can use IGTV and escalate their business:
Make tutorials
If your brand sells a product, you can create a how-to video focused on how to use that product.  Or you can describe the various applications of the product that you are trading. Demo videos is another good idea. There are tons of possibilities for great IGTV series for your brand. You just have to be creative with it.
Conduct Q&A sessions
A question and answer session with your audience is a great way to answer any lingering questions or doubts your followers might have. It's also a great approach to proffer some concrete thought leadership on your industry and about your brand. Also encourage your audience to engage with you.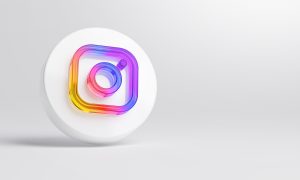 BTS
Behind The Scenes or BTS is a brilliant way to build transparency into your brand. By giving them a peak into how your business works or what goes behind the finished products, you humanize your brand to viewers. This strengthens trust between your audience and your brand. And brand trust is a crucial thing for everything from marketing to sales.
Turn the spotlight on consumers 
Customer spotlight videos not just please your clients but also bring a more authentic touch to your brand. By giving your consumers exposure on your platform, you effectively send out a positive message to the rest of your audience. Clients like hearing from other clients and trust reviews from them more than statements from the brand itself.
A few additional tricks by which you can uplift your IGTV content are by– cross promoting your video on other channels, captivating your audience at the very start of the video, using relevant and trendy hashtags, creating an eye-catching thumbnail and title and by setting a standard aesthetic for your brand. The sooner you start exploring and using IGTV, the sooner you will build a strong following and henceforth increase awareness for your brand.