How to use Social Media Reviews as an Advantage?
Customer reviews are one of the most powerful sales tools. Not only can you interact organically with your audience, but you can learn a lot about their needs and preferences. Customer feedback is an opportunity to start a conversation with your customer. You can also create original social proofs that you can share on your social media channels, letting others know what other customers have already experienced after interacting with your brand.
One at a time he can get reviews and create stunning visuals around them. By promoting your brand on various review sites, you can benefit from a more diverse customer base who can share their experiences with people around the world. Some brands take their reviews to the next level by adding a certificate of achievement sticker.
Reviews influence search engine results by ensuring that the more your business is mentioned online, the higher your business will rank. Reviews increase brand trust among customers and potential customers. Reviews provide a great opportunity to solve customer problems and improve business practices.
Customers are more likely to purchase from sites with customer reviews than from sites without customer reviews. By displaying reviews on your website, potential customers feel more confident in their purchasing decisions, have fewer questions, and have higher conversion rates.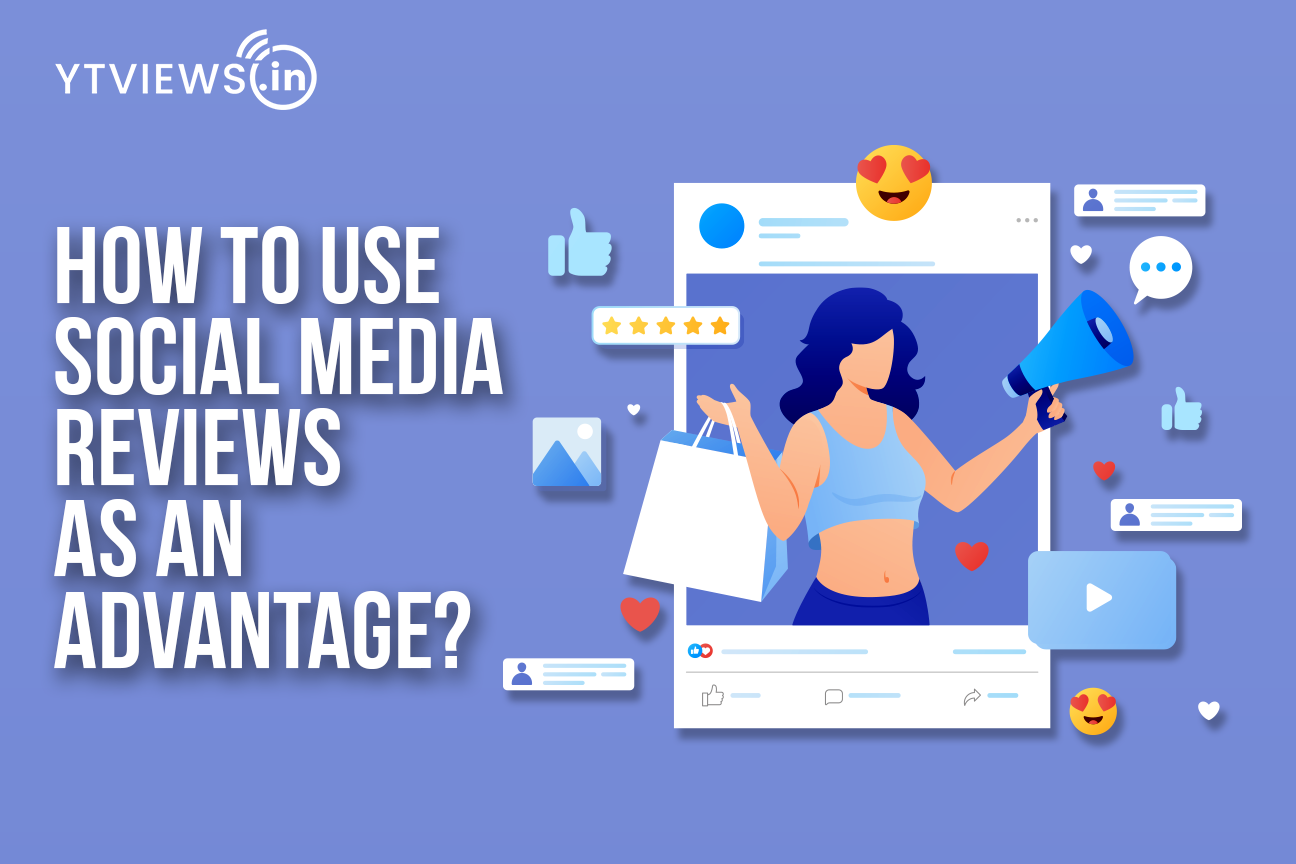 Social Media + Ratings: 7 best practices-
~ Promote your business on social media and business review sites.
~ Reply to reviews.
~ Ask for reviews and share on social media.
~ Promote your brand.
~ Identify and resolve customer issues.
~ Use reviews to gain customer insights.
~ Share positive feedback with your team.
Conclusion: Negative or positive online feedback can affect or harm a brand's online reputation. There are many review sites and social media platforms that support customer feedback. Every business with a social media or web presence should have a solid online review management strategy in place.
90% of users say they skip paid results in favor of organic results. Users want real, raw, human-generated content. Pay-per-click strategies don't like it. People trust other people's opinions. Social media users tend to equate reviews from other customers with recommendations from friends.
Additionally, social media marketers who want to use social proof in their marketing strategy should have a close relationship with their customer relations department. If you want to know what to sell, you first have to understand what your customers want. This is why social her listening is so important for finding social media reviews.