How to unblock your Instagram account
Have you entered your Instagram account, and you have not been able to do anything because the application has blocked your access? If Instagram has deactivated your Instagram account, you will know it immediately as soon as you enter the app.
A message will display in a pop-up window stating that you cannot access your profile because your account has been deactivated. Your account might be disabled temporarily or permanently.
Keep calm and don't worry, here we will tell you how to unblock your Instagram account if the account has been disabled.
If Instagram deactivates your account temporarily and you think it has been unfair, you can:
Write to Instagram support and appeal this situation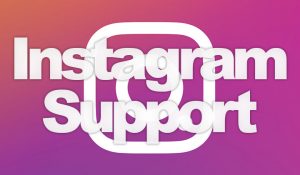 To do this, log in with your credentials on Instagram and follow the steps and on-screen instructions.
If you think you know why your account is suspended
If you haven't complied with Instagram's rules and understand why your account has been deactivated, you can wait for the application to lift the "sanction".
It can be a month, several weeks … if you have the willpower not to enter Instagram, this is the easiest option.
If the block is permanent, the situation becomes a bit more complex than in a temporary scenario.
In this case, when the pop-up message displays stating the deactivation of your Instagram account, you will see the option to contact the platform to find out more about the issue and if there is a way to appeal this decision.
If the block remains, the last possibility to recover your Instagram account is to go to help.instagram.com and follow the steps: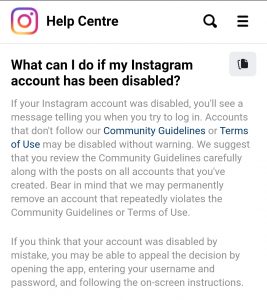 Fill in the form that you find in the link
It is a document that helps you justify that Instagram's decision is a mistake.
Follow the instructions sent
The platform will send an email with instructions to follow, and it may even ask you for certain documents: such as your personal data or a photo.
Wait for the response from Instagram
Instagram will let you know as soon as they decide what will happen to your account, whether your account has been unblocked or you have lost it definitely.
These are the options you have if Instagram has deactivated your account. If you still don't know why your account has been deactivated in the first place, here we tell you a couple of reasons why it might have