How to promote an event on social media?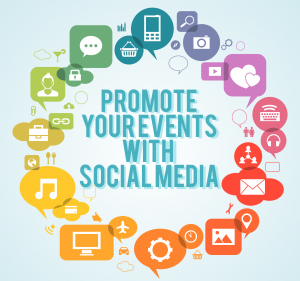 Proper planning and strategy are essential to promote an event on social media. Social networking features have now been improved, allowing you to engage with your audience in a more innovative way. Social media events also assist you in gaining fans who will stick with you long after the event is over. When it comes to promoting a social media event, there are numerous alternatives. You can use them to advertise your events and business by following them.
Teaser Posting
The first step is to provide a brief overview of your event to the audience. Do not reveal all the details. As the event approaches, you can share it. To attract more people, a creative and eye-catching teaser is recommended.
Updating your social media profile
In the profile part of your account, you may include your event registration link as well as all necessary information, such as significant dates. You can add your event's poster as your display picture.
Creating a hashtag for the event
Hashtags increase the number of people that can attend your event. They should be brief and applicable to all social media platforms. Use hashtags in captions on your posts and stories and invite your fans to repost them using the same hashtag.
It is suggested that you enter a social media contest.
To advertise an event, a modest social media contest and giveaways can be held. Engaging your audience in such activities will expand your audience and help you promote your event further.
Influencers should be included.
Some well-known social media influencers can help your event go off without a hitch. The approach they employ to market your event can be a lot of fun, and they make it simple to discover your target audience.
Utilize Instagram's features.
You may use Instagram to create a countdown for your upcoming events. Every day, try to upload a new story. You may also add your daily Instagram stories to your profile as highlights, which will be accessible to anyone who views your page.
There are many more ways to promote a social media event, but this list only covers half of them. All you must do is concentrate on the appropriate audience and develop methods accordingly. Try to introduce thoughts that are novel and engaging to the audience.