How to mention someone on Instagram?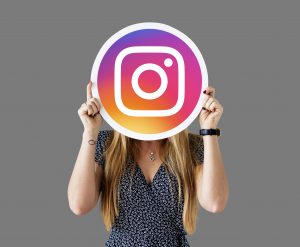 Instagram is a one-of-a-kind social media network that allows you to enhance your business in a unique way. Mentioning your friends and coworkers is one of the many ways to improve your connectivity. It's quite simple to mention someone in your Instagram stories and posts. However, there are a few things to consider before tagging someone in your stories or posts.
Identifying the proper username
It is very important to know the correct username or you will end up tagging someone else. If the person's already added to your account, Instagram will present you with some options.
Notifications 
When you mention a user in a conversation, they are notified via Direct Messages. In addition, the user has the option of uploading your narrative to their account. It's possible that you won't be able to tag a person because they haven't allowed you access or have changed their tagging privacy settings.
Methods of mentioning a user
When you open the camera and add a narrative or video, you may quickly discover a mention option in the stickers section at the top of the screen. The other way is to choose the typing option, which is next to the stickers option, and then add the @ symbol and begin typing the person's username, and you'll get a recommendation.
Mentions on Instagram other than stories
You can also mention someone in your post or bio. For example, if a person has a business account on Instagram, he or she might mention the username of the other account on their personal account. When you're about to share something on Instagram, you can simply find the option to tag someone before you post it.
Remember that you can only tag 10 people per story, but you can tag up to 20 people per post. Mentioning a person makes your post and story more accessible. Your post gets more exposure and the complete details if every person involved in it is mentioned.