How to give your Instagram the best first impression
Looking to get more out of your Instagram presence in 2022?
Right now, it's worth revisiting your platform strategy, and adding in any new guidelines or tweaks to help improve your results, and get more people to tap through on your website links. And with every social platform adding new features all the time, you do need to re-check your current strategic plan, in order to ensure that you're keeping up with consumer interests.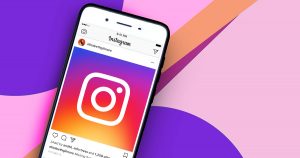 We have put together an overview of key recommendations for your Instagram profile, some of which you likely already have in place, and some others that may just be the thing you need to give your presence that extra shine heading into the new year.
Even if you think that you're all over your Instagram planning, it's worth reading through these tips.
Account handle
Wherever possible, this should be the full name of your business/brand. For added points, all your social accounts should have the same handles.
Profile image
If your account is for a brand, use a high-quality image of your logo. But, if you are a single person, like a fitness coach or a YouTuber, this should be a photograph of yourself.
Name
This one is obvious, it's the name of yourself or your brand. If you're using your name, it's a good idea to add your profession on this line too, so users can see what your content will be about right away.
Bio

Your bio is often the make or break. This should be simple, eye-catching and give the user a solid understanding of what it is you do, and why they should give you a follow.
Profile link
You only get one link, so this should direct people to the content that you want them to see. A course signup page, a product or anything else like that. You can also use services like Taplink to show more than one URL.
Story highlights
Users often scroll through your stories before following your account. These should be eye-catching, and only showcase your very best uploads. Alternatively, these could also be used as an introduction to yourself or your brand.