How to build a target audience on Instagram?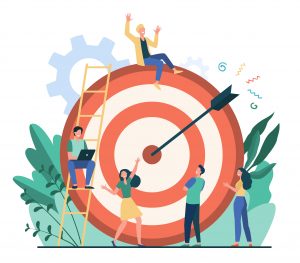 Instagram is still in its making, but the capabilities it offers have already made it a very competitive platform. It is used by millions of individuals, and while creating a company profile is simple, finding the correct target audience is the most difficult. You can have the best business ideas in the world, but if you surround yourself with the wrong people, your company may never develop. You need to connect with the correct audience if you want to grow your business on Instagram. Here are some ideas for how to develop a target audience.
Investigate your competitors
To identify your target audience, go to similar business pages to yours and look for the type of people you're looking for. You can also get a sense of the demographic details of people who are interested in your products.
Use Instagram Polls
You can always add polls to your Instagram stories to collect data from your target audience. By including a poll feature in your story, you may also inquire about their preferences for product colors, shapes, offers, and comments. In the comments section, you can sometimes publish as well as ask questions.
Check out Instagram Insights regularly
Instagram allows you to view users who have visited your profile. When you click on insights, you'll see an audience choice where you can learn more about categories like gender, age, and region.
Post at the appropriate moment
It may come as a surprise to some that the time of posting matters but posting when most of the people are online makes a significant difference in the reaction you receive. Also, keep in mind where you live and post appropriately.
Make use of hashtags
Before utilizing hashtags, conduct thorough research. You may also look for useful information about your target audience and what's trending in your business field by visiting the hashtags before using them.
Content that can be shared should be generated
Always create content that can be easily shared across multiple social media sites, not just Instagram. More individuals will be able to view the content that will be shared, which will aid in your business's promotion and expansion.
The key to success is the audience. Your material should be shared with the correct individuals for your business to thrive. The methods described above are some of the strategies to choose your Instagram target audience. You will reach your goals if you concentrate on the appropriate material and the right people.