How to get more views on Snapchat Spotlight
To earn money on Spotlight, you want your videos to be fantastic and stand apart from millions of other creators on the platform. Everyone has their eyes on the prize, and so we've compiled a list of tactics you can use to set yourself apart and get more views on your Spotlight snap.
Post content regularly 
The Snapchat algorithm pushes the latest content at the top of a user's feed. This is why you need to post regularly, so your videos can be pushed to the top, seen by more people, and thus garner more views.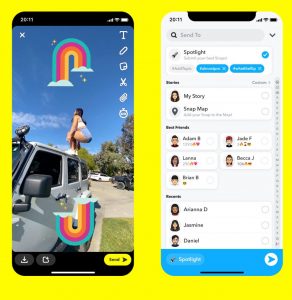 However, regular posting doesn't mean random content. You need to plan a content strategy to keep your audience engaged and drive more views, shares, and screenshots—the basis for better ranking and getting rewarded.
Promote your Snapchat account
Creating content is not enough. You also need to distribute it—in this case, your Snapchat account. Share your snapcode on social media platforms like Instagram, Facebook, and Twitter to get more people to see your content.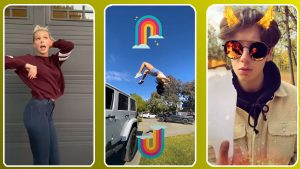 You can include your Snapchat profile link in your social media bio or posts and captions as a call to action. The more eyes you get on your profile, the more views you get on your snaps since Snapchat will always show your latest video on their feed.
Choose a niche for your snaps
You need to give the algorithm and users a reason to view your content, follow you, and share it with other snap friends. For this reason, you need to create content that holds some context and follows a structure.
Use the same colors for adding text, a similar pattern for shooting videos, and a niche for creating content. You can't create pet videos one day and suddenly start creating DIY or ASMR videos out of the blue. Give your audience a gist of what content they can expect from you by choosing a niche.