How Facebook diversified monetization options for creators
Per new Facebook reports, from 2019 to 2020, the number of content creators earning the equivalent of $10,000 per month grew 88 percent and content creators earning $1,000 per month grew a whopping 94 percent.
To further support its bustling community of creators, the platform recently unveiled several new updates and features to help them diversify their revenue options whether it's a primary business or a side hustle.
Diversifying reach through short-form video
Looking to the expanding format of short-form video — Facebook revealed that creators will now be able to earn money from videos as short as one minute long, "with a minimally interruptive ad running at 30 seconds." For reference, in the past creators and brands could only monetize with in-stream ads of videos three-minutes or longer with the ad itself shown no earlier than 1 minute.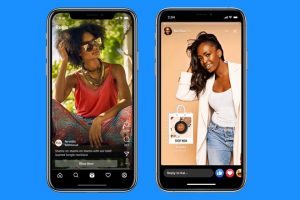 The company unveiled updated eligibility criteria for those who quality for monetization. These include:
i) 600,000 total minutes viewed from any combination of video uploads – on-demand, Live and previously Live – in the last 60 days.
ii) Five or more active video uploads or previously Live videos. Videos must be published, not deleted, and compliant with our Content Monetization Policies.
Driving revenue through live with stars
Live is another key area of focus for Facebook. As part of the push, the platform is delivering new live video monetization options to a previously invite-only program. More specifically, those looking to add in-stream ads in their live broadcasts will need to have 60,000 Live minutes viewed in the last 60 days. Aside from in-stream ads for Live, the company is boosting awareness of its Stars gift-giving program. Per the announcement, over the past six months people sent video and gaming creators an average of 1 billion Stars per month, equal to $10 million per month.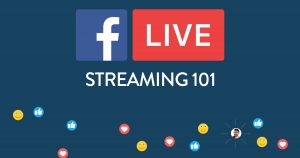 While Stars lends itself primarily to the Live format, Facebook is experimenting with Stars across different formats including a new test of Stars for video-on-demand and Stars options for short-form video clips.
Bringing fan subscriptions and paid online events into more regions
2020 was a testament to the power of digital in bringing people together. From sporting events, cooking classes, Live podcast recordings, virtual tours, make-up tutorial and more, brand and creators continue to expand the scope of how they connect with new and larger audiences and monetize their efforts. To continue the momentum, Facebook is bringing paid online events to an additional 24 countries including Hong Kong, Indonesia, and Ireland.
Similarly, Facebook is also expanding its fan subscription feature. To date, there are over 1 million active fan subscriptions to content creators on Facebook and paid online events are in 20 countries. The fan subscription feature is currently in more than 25 markets and, with a new push, will made available an additional 10 countries including Austria, Belgium, Denmark, Finland, Ireland, New Zealand, Norway, Sweden, Switzerland and Turkey.