How can you grow your LinkedIn audience in 2023?
Knowledge and professional abilities are highly prized in today's society. Businesses seek to recruit the most skilled members with strong and established track records as soon as possible. For this, LinkedIn is leveraged, with a focus on work and business procedures. A LinkedIn profile is similar to a professional blog, where you may share information about your experience and accomplishments as well as useful content like "advice on how to stay inspired."
This social network allows experts, company owners, and organizations to create accounts. It's difficult to grasp the platform's architecture and how it operates at first, but after 1-2 weeks, it all becomes apparent. Both employment searchers and businesses can use the social media platform. If you don't have your own company, it's worth attempting to market yourself as an expert. Create a profile, fill it up, and you're ready to look for work. A benefit of LinkedIn is that you can obtain a freelance post anywhere around the globe. The only concern is a lack of language skills.
How can you grow on LinkedIn?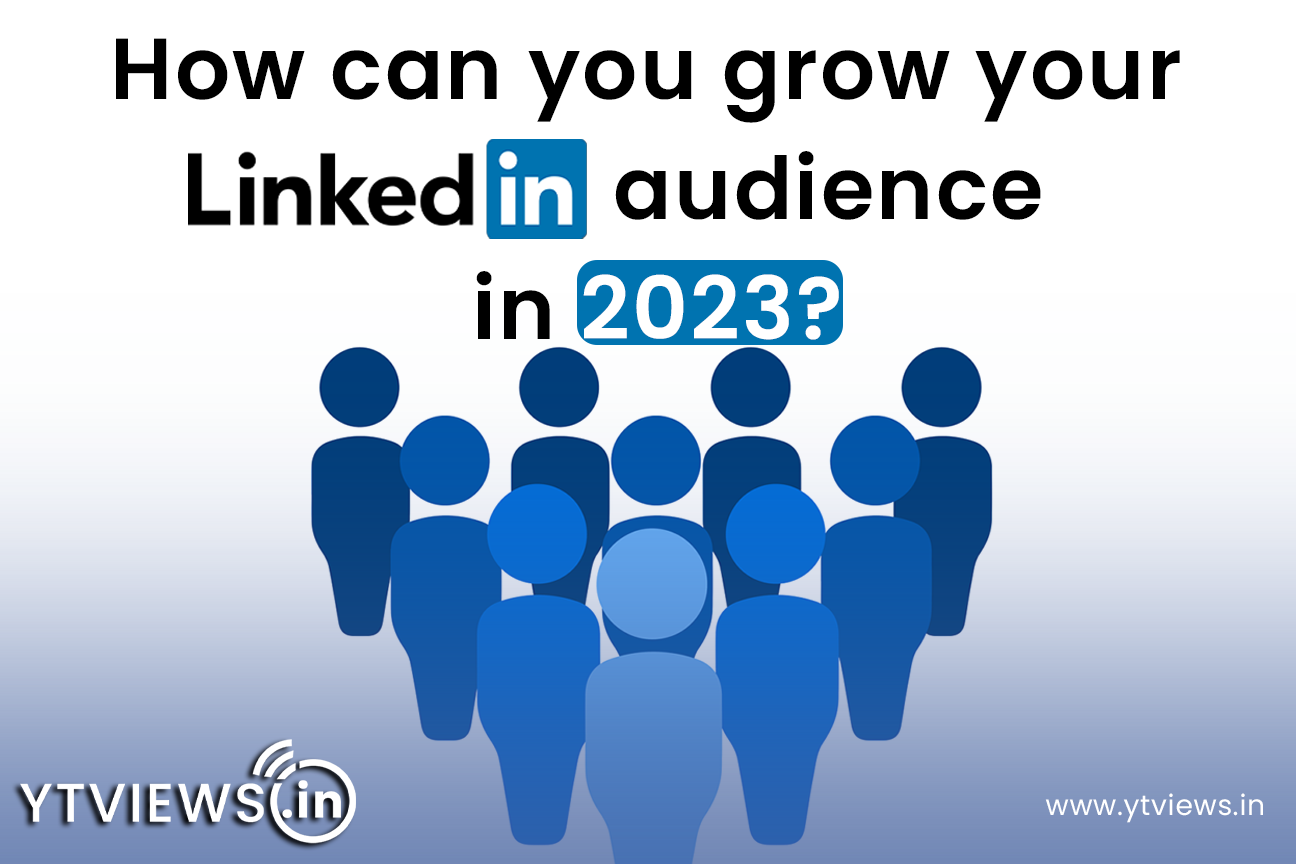 It's time to broaden your community and specify these contents after you've signed up agreed on the key duties and objectives for your LinkedIn profile, and gathered all of the essential photo and video gears to produce content. So, let's sort out how to boost your articles' engagement rates.
Finish your profile formalities
You should start by filling out your profile so that readers may understand more about you. Select an appropriate profile picture and LinkedIn cover photo — something eye-catching, professional, and genuine.
You can use various SEO optimization tactics and input many keywords when filling out the basic information. The most important thing is that your LinkedIn profile is as complete and error-free as feasible. Your profile will then appear appealing.
Focus on your content
LinkedIn is a professional social networking site, and its users would rather peruse useful business articles than humorous pictures. However, don't go overboard with the professional attire. Articles should be engaging, preferably in the form of stories with a dash of satire thrown in for good measure. If you don't know what and how to publish, you may always look up viral post ideas on the internet. There will be no issues with content, visibility, or interaction after that.
Decide on a fixed schedule
Consistent posting is highly valued on LinkedIn. Whether you post every day or every Monday and Friday for several months, the network will compensate you with a large audience. Examine your target market to see when they are most engaged. Because LinkedIn is a business networking site, the optimal time to connect is between 9 a.m. and 6 p.m.
Define your approach
Don't restrict yourself to only posting and sharing pictures. What are your thoughts on videos? Fill your LinkedIn profile with video content. It might be tutorials recorded with an HD screen recorder, funny clips (but still relevant to your profession), your video CV, and so forth. There are numerous possibilities. Turn on your imagination. If you're looking for work, your strategy will be much appreciated by your potential employer.
Interact with your audience
Interact with your followers to improve your LinkedIn audience and enhance reach.  Make an effort to engage your audience in some form of activity, such as likes, comment threads, and reposts. Incorporate open-ended questions and calls to action within your videos, or ask your viewers to respond to questions below the post.
Hashtags
It's definitely a plus if your followers read the article. But why not expand your readership by using hashtags in your SEO strategy? Use up to three tags; else, your message will go unnoticed.
Paid Promotions
This strategy costs investment, but if you want to promote your business quickly and effectively, you can't avoid advertising. We have a lot of filters with LinkedIn Targeted Ads — location, roles, education, skills, age, and so on. With this strategy, you can simply reach a large number of people and expand your LinkedIn audience.
Conclusion
Knowing how to utilise LinkedIn boosts your odds of obtaining intriguing career opportunities, business partners, and peers with whom to interact. Unlike other social networks, this one will not waste your time with pointless adverts, articles, or other time-consuming stuff. Don't expect a LinkedIn page to be as simple to maintain as a Facebook or, even more so, an Instagram profile. To create a high-quality profile, you'll need to work with the material, optimise your profile, and produce posts on a regular basis. You'll also need to keep up with the current news. Think of it as an investment. We wish you the best of luck in expanding your LinkedIn following!