Learn trading on Facebook Marketplace!
Facebook is the platform where people connect, it is the busiest social media platform where billions of people from all around the world come together. In recent years, Facebook has become more than just a place to chat and make friends, 450 billion people visit, buy and sell products in groups with people from their neighborhood or sellers abroad.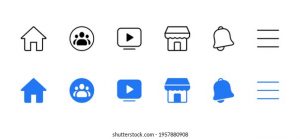 The launch of Facebook Marketplace gives a very streamlined fashion to trading and business. A platform where people can upload what they want to sell and explore pages to find what they want to buy.
Here's all you need to know to be an expert at trading on the Facebook marketplace!
Browse items for sale:
The Facebook marketplace opens with pictures of products that people of your neighborhood have posted for sale. You can categorize the products according to your preferences like furniture, toys, clothing, etc. It is also possible to search by keywords and filter by price and location.
Buy what you love: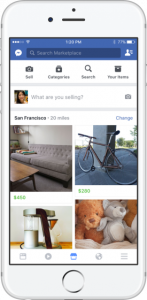 When something catches your eye, check out the product details of the product and location of the seller, you can save the item for later if you're not sure. But if you are sure then you can directly message the seller or in fact "make an offer" another interesting feature of the app. However, Facebook does not facilitate delivery or payment, it is complete between you and the seller.
Sell items:
You can post any item that you wish to sell, people in your vicinity can view them and directly message you if they wish to buy. To put something up for sale you need to follow the following steps:
Take a decent picture of your item
Enter product name
Enter product description properly, make it attractive but genuine
Confirm your location and category
Post
You can choose to post your item on the marketplace and buy and sell group at the same time.
Track your transactions:
To track all your previous transactions, visit your items section where you can view all your transactions, messages with buyers, saved items, and the items you have posted for sale. This makes it so much easier to run your business on Facebook.
Facebook marketplace all over the world:
The marketplace is available to everyone above 18 years old in countries like the US, UK, Australia, New Zealand, India, etc. on the Facebook app for iPhone and Android. It will soon be available in other countries and there will also be a desktop version.
This was everything you needed to know to trade like a pro on the Facebook marketplace. Use these tips to your advantage and let us know in the comments how you use your Facebook marketplace!