"Employee safety and convenience is our first priority" – Creatorshala will be offering complete work from home job opportunities for female employees
The Covid-19 epidemic has completely changed the workplace in the past two years. However, Creatorshala is trying to promote diversity and inclusion with an emphasis on providing advantages for women as the nature of work changes with the advent of work-from-home (WFH), hybrid work arrangements, and flexible work hours. We also have a solid reason behind this perk.
Creatorshala acknowledges the number of challenges a woman goes through to maintain a work-life balance. Moreover, the Covid-19 pandemic fundamentally altered how women see their professions. Women in India had to manage the blending lines between their personal and professional lives as the pandemic spread to the country's workplaces. Hence, businesses created new work models as women worked a midnight shift to transform their homes into businesses.
How is the WFH culture benefitting women?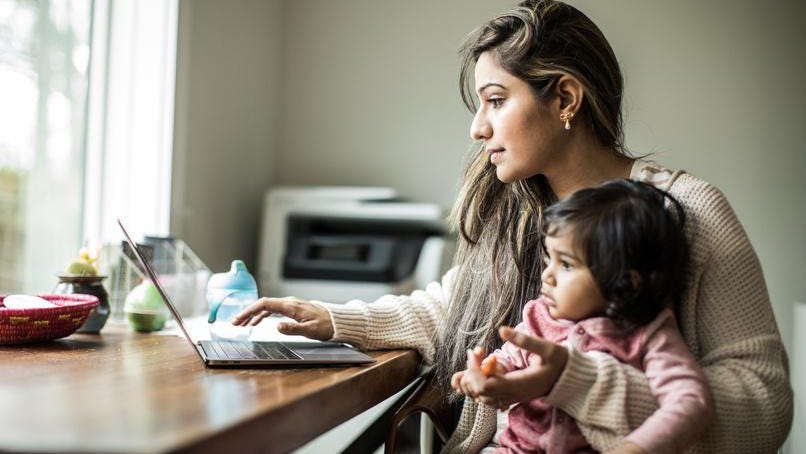 Society has conditioned women to believe that their only employment options are as maids, nurses, cooks, teachers, beauticians, and receptionists. However, they are capable of doing more than just these duties. In India, women makeup 50% of the population yet now own less than 10% of the country's real estate and earn less than 1% of its total revenue. Women who have recently given birth cannot go back to work—even possessing the same qualifications as males.
Men are prioritised above women because they are seen to be responsible for the family, unable to devote their complete attention to their profession, and unwilling to put in extra hours. However, women at home manage household finances, accounts, taxes, purchases, and human resources.
How a Work-From-Home job can benefit a woman?
Save Travel Expenses: Working from home for women saves their travel expenses
Time for Family: Working from home for women allows them to give more time to family.
Save Money: Saves her money from daily investments for her own beauty look.
High Productivity: She will be able to give high performance in her work.
Distraction: She will not get distracted while doing work.
Flexible Timing: Can be able on hours suitable to her.
Safety and security: Most important she will feel safe while working.
How can women succeed in WFH jobs?
The secret is good time management. Even while working from home, women must pay close attention to their work. Being able to arrange your job whenever you want according to your needs may sound comfortable. But once you get going, you'll see that following a set schedule is necessary to be more effective for your employers. If you spend too much time on home duties, which normally entail waking up, cleaning, cooking, and bringing your kids to school, you'll be worn out by the time you get to your real work.