How to edit your YouTube channel using your small screen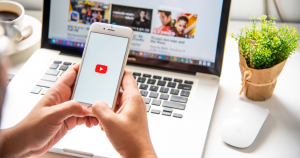 When it comes to editing your YouTube channel, you may put the thought away by thinking about opening your desktop, but there is good news for all the creators out there: you can now change your YouTube channel settings by using your mobile phone instead of a computer. This tool has been made available to YouTube users, and it is simple to use and saves time. Here are some options for customizing your channel's settings while using your mobile phone.
Profile picture and banner image
Log into your YouTube account on your phone, tap on your profile image, and then choose your channel. Modify your profile photo or banner image by clicking on the edit channel. When you're finished, hit save.
The new and improved website
YouTube's main website for creators, youtube.com/creators, has been improved and is now available in 29 languages. This website compiles all the necessary information into one convenient location.
Two steps of verification
To access YouTube studio or the YouTube studio content management, creators who are qualified for monetization must enable two-step verification.
Mentions on YouTube
You can use @mentions to shoutout other creators if you have at least 500 followers. You can use the name of another channel in the title or description of your video.
So, don't waste any time and go check out these new features that you can change on your cell phone.