Content ideas that will make you go viral!
If we inspect today's social analytics we will see that something that resonates with the audience, something they can truly relate to makes it to the viral phase thereby creating a trend. viral content now is not just limited to dance challenges and relatable memes, it might be an igtv, a story, or infographics. after proper research on this matter it has been concluded that :
Content that evokes emotion be it happiness, laughter, distress, sorrow, anger, suspense, excitement, drives the audience to engage with it on a large scale.
Here is your ultimate guide to make your content irresistible for the audience, and get you straight to the viral phase.
It's time to go viral!
1. Optimization of content by search engine
We know that search engines refine out the most sustainable and worth-watching content to the websites and the explore, the home page. in order to make your posts viral, identify and predict the potential viral but low-competition keywords and then optimize your content according to these words.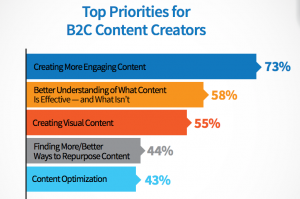 2. Catchy headlines
Headlines are a significant part of your content, headlines that include questions, narrations, or links may give the audience a way to engage with your post. Try to write exciting captions and you might be amazed by the kind of response you receive.
First impressions and little details about your post are important to make your content viral, therefore a catchy headline is a cherry on top of your post.
3. Focus on visual content
To spark an exception in your posts or blogs in a sea full of millions of other posts it is essential to insert high-resolution pictures, videos, and graphics. About 55% of marketers use visualizations to catch the attention of their target audience.
Visual content tends to create an aesthetic and prevent monotony for the audience. It is more likely to get more engagement than large blocks of texts.
Content and social media marketers use high-resolution pictures, videos, and detailed infographics to enhance their content for the audience to connect with it more and engage with the content. Visuals really help to evoke emotions within the people.
4. Make sharing easy
apart from paid advertising, social sharing of your content might give your brand a huge boost. friends, family, colleagues sharing your posts will give your content social proof and identity thereby making another step towards your viral phase.
Through repetitive and effective sharing of content, you can step up your viral marketing techniques and expand your brand awareness through sharing and engagement.

However, we must keep in mind that merely adding share buttons to your blogs and posts is not enough to pull followers and viewers. Your content must emotion within the viewers so much so that they are bound to share your post with friends, families and repost them on other pages.
Content ideas that can make your posts go viral!
1.    Puzzles, Riddles, Quizzes
Blogs and articles are the most shared posts online. Some of them might go viral but there are other types of content that seem to evoke emotions within the audience very frequently, yes I'm talking about quizzes, riddles, and tests. it seems to taunt you and get stuck to your head until you crack it. so isn't that a great way to indulge and engage with your audience?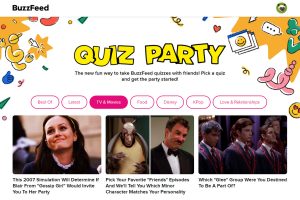 WhatsApp, Facebook, and messenger have millions of users sharing riddles and quizzes thereby spending more time on those apps as well as creating brand awareness. Buzzfeed among other websites has used these quizzes and riddles to its advantage. its entire website is only based on these interesting tests and quizzes, therefore millions of users every day are spending time on the platforms playing a different types of tests and solving riddles.
2.   Graphic content
If you are looking for a way to appeal to your audience using the best visuals? graphic content with proper details is used by more than 67% of marketers  to expand their brand. They are clear, precise, concise, informative, and most importantly interesting to watch. It can also be an effective way to secure backlinks.
3. Inspirational posts
In today's fast-paced life, everyone needs a push and purpose to wake up every morning and get back to work, do good, and thrive.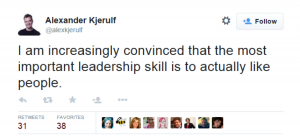 Hence one of the most common types of blogs and posts we observe today all over WhatsApp, Facebook, Reddit, Twitter, and almost every social media platforms are motivational posts. These posts talk about positivity which evokes a thought among the audience and motivates them to get on with their lives.
4. Post with list form
While scrolling our Instagram and Facebook feeds, we have come across articles like "Top 10 ways..", "Best ways to .." . Marketing experts have taken full advantage of this fact and have used keywords like 'best' 'top' and numbers in their titles as they are more viewed, liked and shared. It is because they are easy to scan and look for information as they are specific and to the point, the points are concise and are present under their suited sub-headings and headings.
5. How-to posts and guides
As mentioned earlier 'how-to' articles are really in demand on social media platforms as it provides just the right information you need in a very logical and precise way. Most 'how to' content follows a problem-solution approach. People tend to use the word "how-to" on a large scale while searching or looking for anything in google, Firefox, Yahoo, or any other browser.
Hence, such content has a higher possibility of appearing in your google search results providing the most superior and organic traffic.
6. Long-form content
To make your content appear on top of the google search results it must be more than 1000 or 1500 words says google.
Therefore, it is proven that the audience is looking for a more researched and in-depth piece of information. Because of content consumption by mobile devices, there was a surge for short-form content but still long-form content gets more preference. A well-researched and well-written detailed article is a more trusted source of information for the audience than a short one. Sharing a long-form article presents the reader as a well-informed, erudite, and intellectually competent person.
So go ahead and spend time in research before you start writing something.
7. Relatable and humanized stories
In the hurry of creating viral content, we tend to miss the most important things. Your audience will be the common people just like you who have a strong tendency of connecting to emotionally relatable content – real-life stories about struggle, kindness, maybe a normal incident in school which will make them go back in time. This type of post can make your audience share the content more.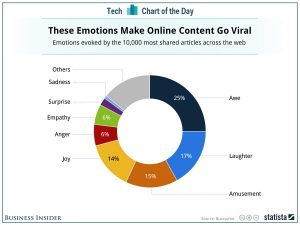 it is a very natural phenomenon for people to be emotional. A Facebook study of over 500,000 people showed that content spreading laughter and happiness are shared more than the ones with sad news. In the long-term no matter what strategy has been used it is essential to create a deep connection with your targeted audience.
Conclusion:
To create viral content you need to understand your target audience very well, create compelling content and think outside the box in terms of the promotion of the post. In this run, you must remember that your content should be unique and appealing, something that the audience has not seen before.
It must be interesting and relatable enough to catch the attention of your audience. They should be able to resonate with your viral marketing campaign.
These tips were the only thing you needed to go ahead and get started with your campaign. All the best!