Can Native Video Ads Compete with social media? Uncovering Native Ads' Dominance in Video Advertising
Ads form a crucial part of promotions. Whether it is the native idea of running ads or holding on to Facebook, ads are important for your business to spread and thrive. However, native video ads are somehow gaining popularity and competing with social media these days. For several reasons, businesses are unhappy with social media ads.
And, if you are also not satisfied with your current advertising platform and looking for some alternative, consider native video ads. These are easy yet reliable ways to promote your business. In this article, you will get deeper insights into how useful it can be for you to choose native video ads.
What are native video ads?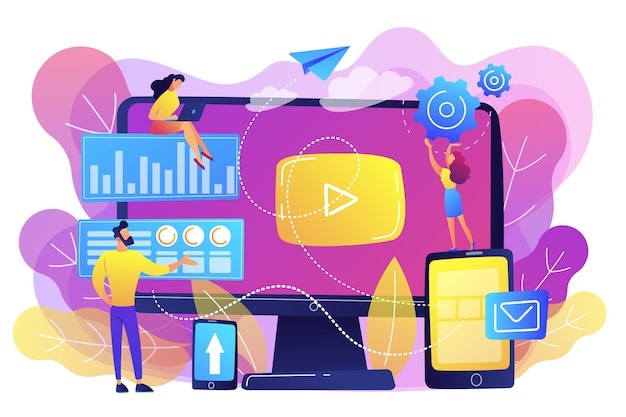 Native video ads weren't popular until recently. And the reason for gaining huge popularity now is the reliability, low cost and of course high revenue plus a lot of other hundred benefits. Well, they aren't exactly similar to the ads you see on Instagram or Facebook. But work with the same motive, which is to expand and publicize your brand.
Native video ads include a headline, high-quality content, and a call-to-action option. Native video ads can work best for your company if you wish to build awareness and increase the interest of users in your products. Plus, it will help you target a larger audience and acquire new customers. The touch of advertorial content further ensures credibility to native ads.
How Native Video Ads are a Business Leverage
Scaling business seems easy with native video ads. Unlike Facebook or Instagram like platforms, big budget companies don't face issues regarding non availability of ad slots with native advertising. Native ads don't raise such problems for you. It doesn't offer such tight space or a rushed platform. Furthermore, native ads are viewed as a cost-effective option for companies.
Native video ads are more associated with the bidding system. You don't have to worry about the cost spent on a single ad; rather, focus on the return. In simple words, native video ads generate high ROI compared to ads run on Facebook like platforms.
Furthermore, companies started having access to native video ads by seeing them as an option for steady and cheap advertising. With native ads, you feel more liberated in terms of promoting your content. As mentioned previously, you are able to reach a wider audience.
It gives you an opportunity to move out of the Facebook dominated world and start things fresh and independently. All in all, native video ads hold a lot of potentials to raise the current bar of your business. From boosting ROI to engaging wider users out there, native advertising will do everything for your business. Try it and reap the possible benefits.